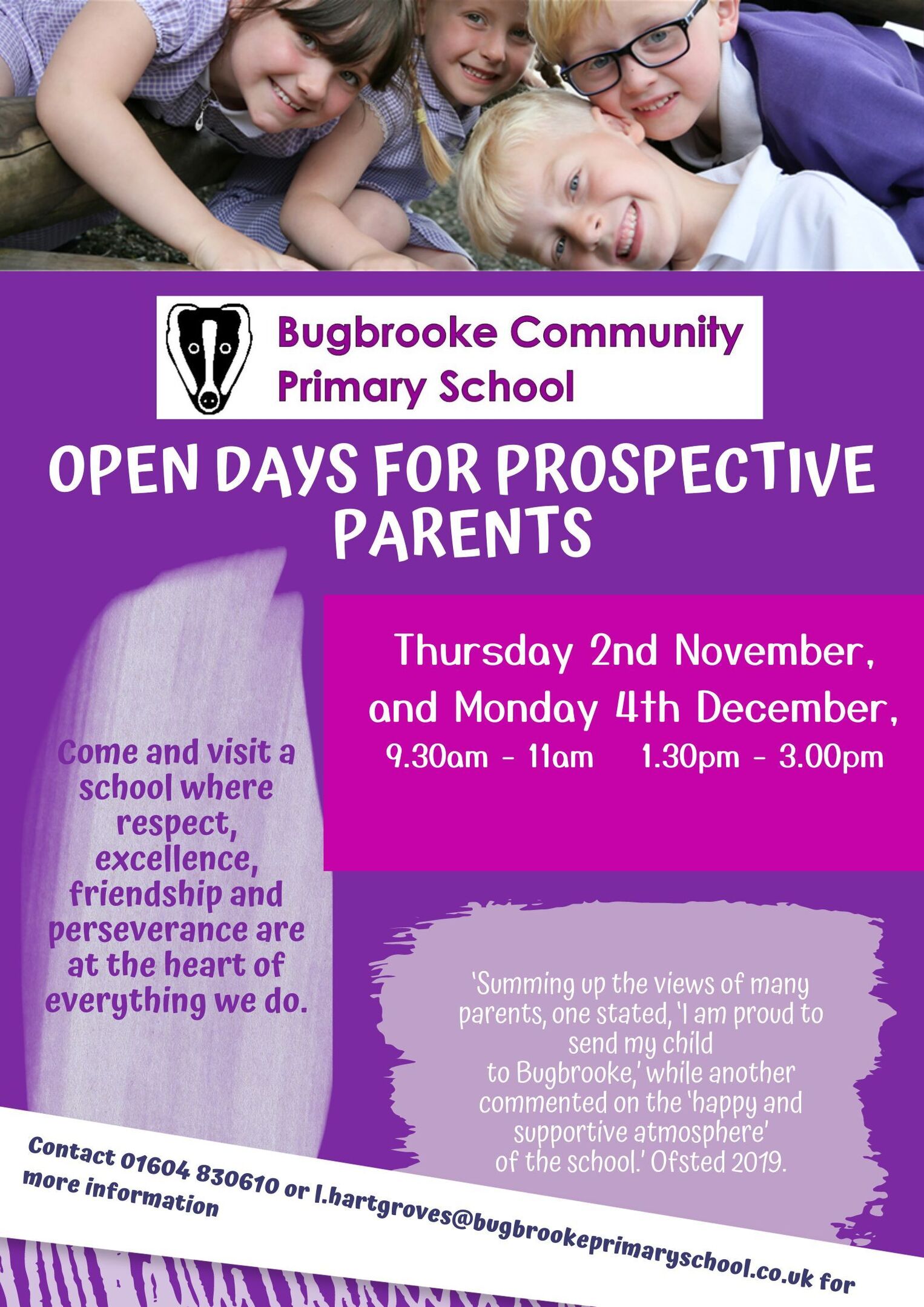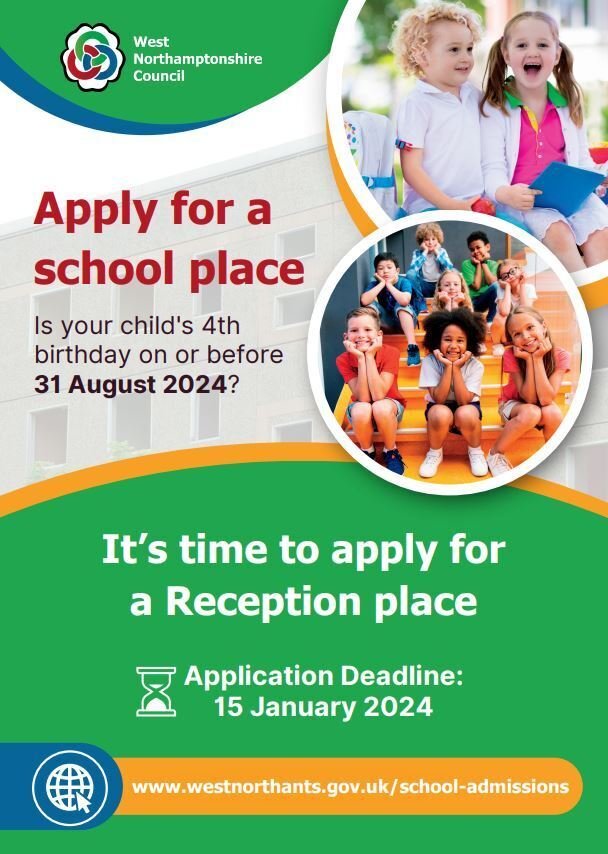 If you have a child who will be 4 years old before 31 August 2024 you need to apply for a school place before 5pm on 15th January 2023. You can apply via the West Northamptonshire Council website. Applying in good time is the best way of ensuring that your child is allocated your preferred school and a late application may reduce your chances of this. Please click here for the primary schools admissions key dates and deadlines.
You can apply using the West Northamptonshire Council online application portal by clicking below. Alternatively you can contact the School Office and we will be happy to arrange a time for you to come in and help you with your application.
You can contact the West Northamptonshire Council Admissions Team to request a paper form or for more information.
Apply for a Primary School Place
In-Year Admission
If you are moving into the area and are considering our school for your child, we have spaces in most year groups. If you would like to come and meet us and have a look around, please contact the School Office and arrange an appointment for a school tour.
Please note that all admission requests are made through the West Northamptonshire School Admissions Team and can be contacted as above.