We have been lucky enough to be successful in two grant applications and have received £10,000 from Tesco's Bags for life and £10,000 from the Big Lottery Fund that are enabling us to go ahead with having an adventure playground installed as well as Two Outdoor Shelters. We have also received funding from the Healthier Child Project, The Parish Council and FOBS. Thank you to everyone.
We love to run.....
Did you know that running is a big part of life at Bugbrooke school? Every week key stage 2 children all do 'the big run' and have been doing for a long time; it is part of who we are as a school.
Amazing Fruit Tuck
For the New Year why not encourage your child to be healthier.
We provide fabulous fruit trolleys every day that your child can choose from at first break. There is a fantastic variety to choose from, including kiwi, melon, cucumber, plums, apples, carrots, bananas, raisins, tomatoes and much more.
By having a healthy snack children are able to replenish their energy and set themselves up until lunchtime. It will make a big difference to their learning and costs only 20p a day.
To sign up please contact Linda Hartgroves in the office.
Below are the prices for each half term up until July
From:- Tuesday 5th January to Friday 12th February 2016 £5:80
Monday 22nd February to Thursday 24th March £4:80
Tuesday 12th April to Friday 27th May £6:60*
Monday 6th June to Wednesday 20th July £6:60
* Please deduct 60p if your child is attending the year 4 trip to The Pioneer Centre and
£1 if they will be attending the year 6 trip to Aylmerton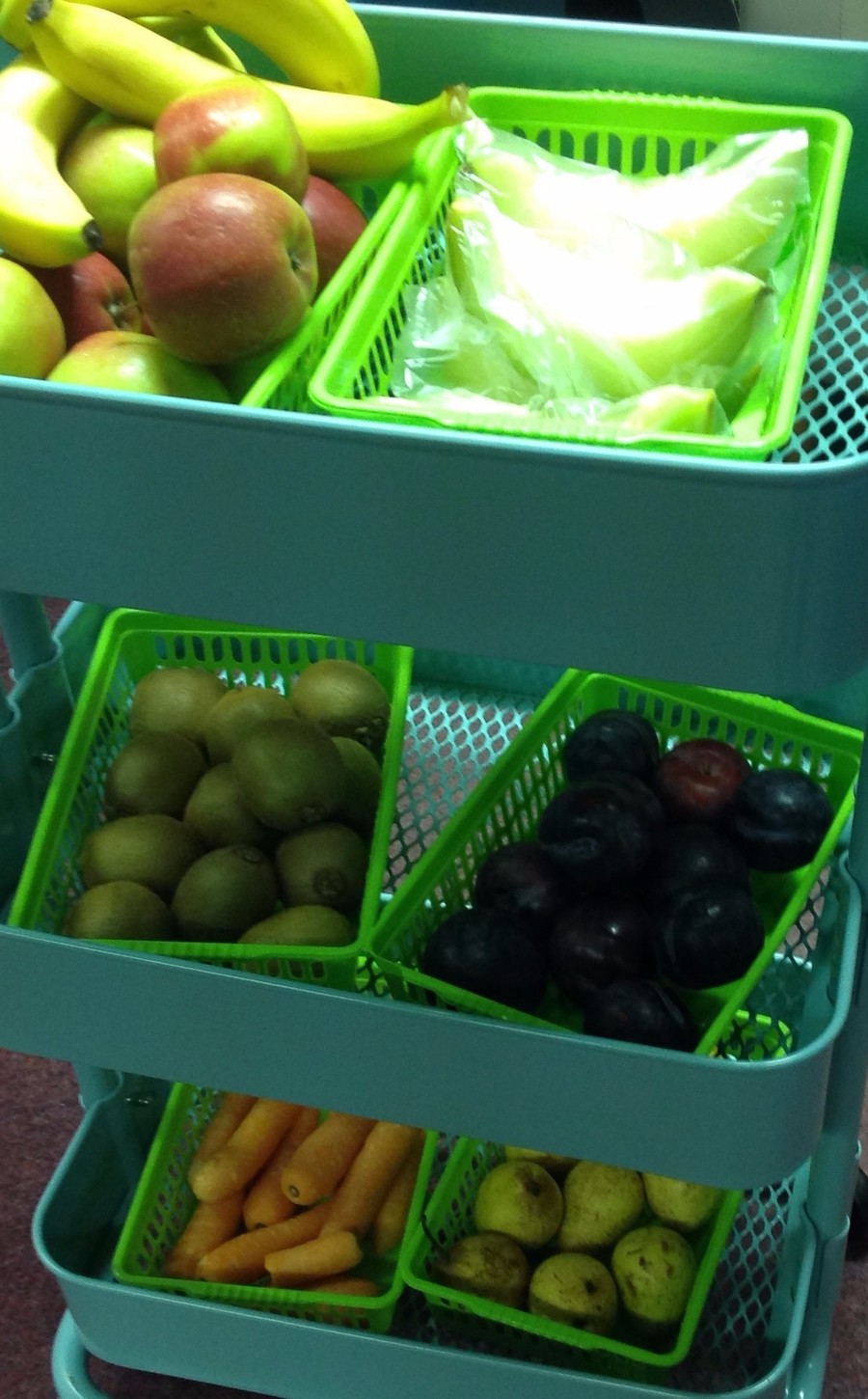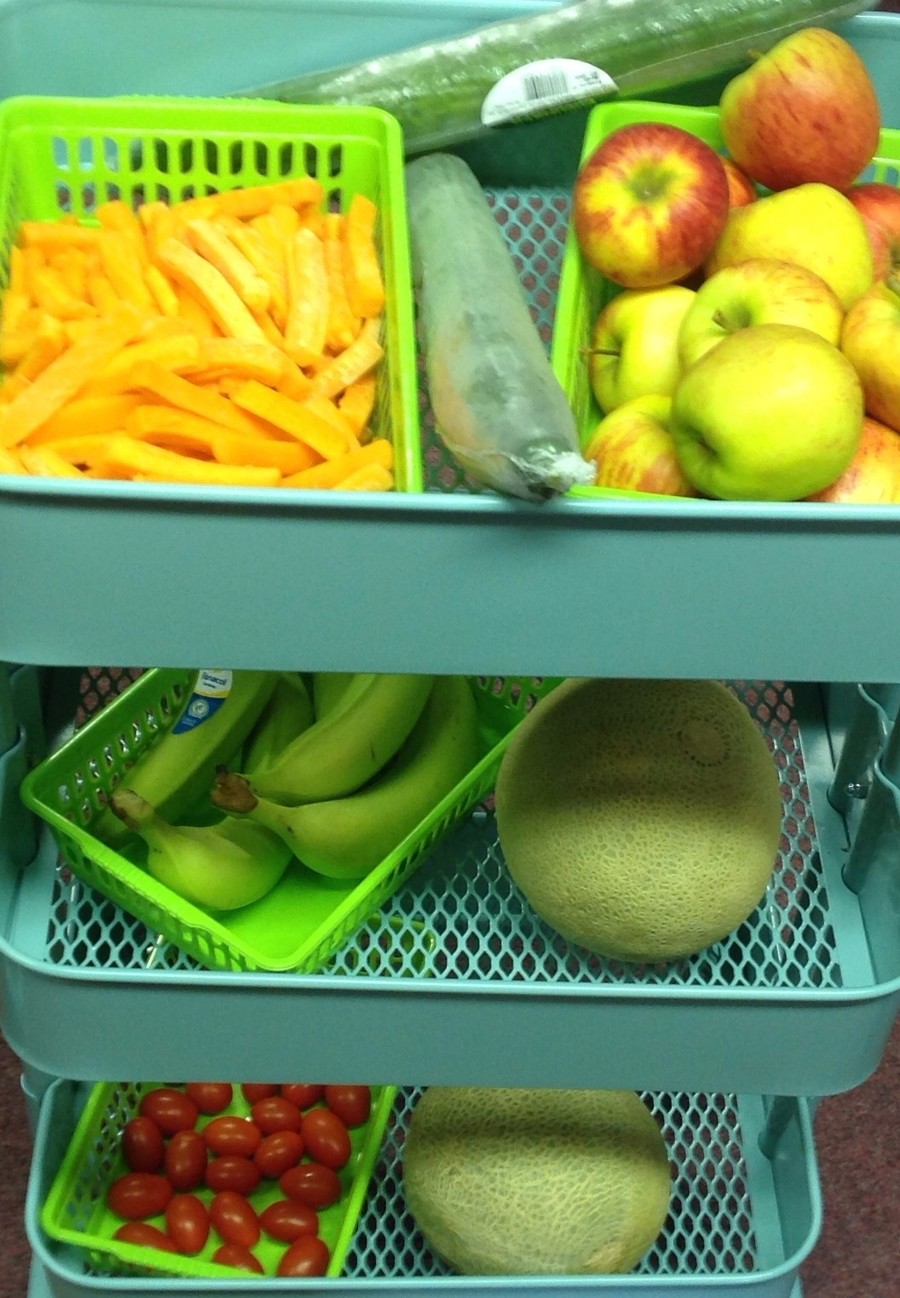 Year 5 and 6 visit Bugbrooke Rugby Club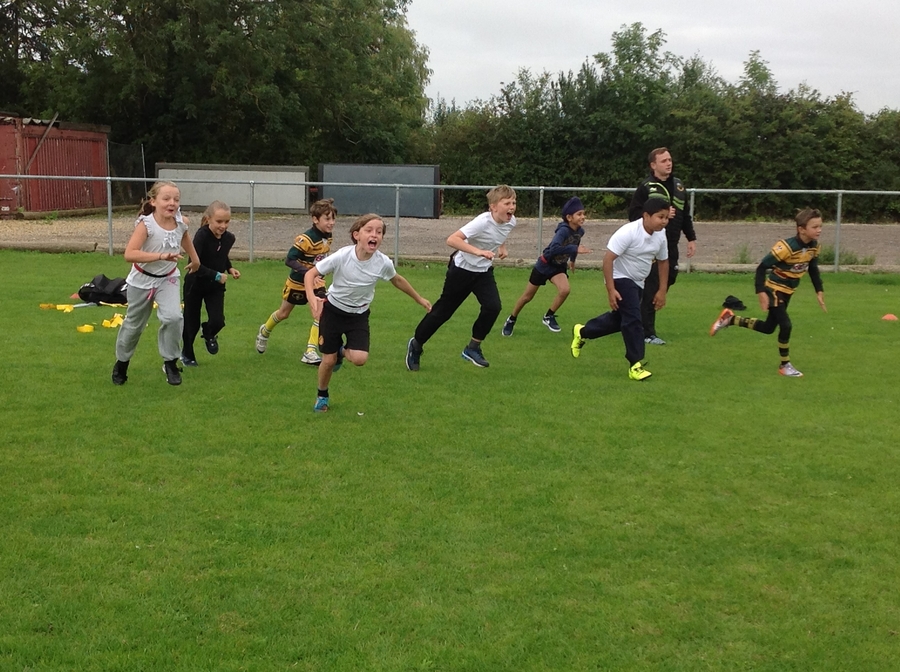 On Wednesday 9th September, eighty nine children and ten adults snaked their way through the village to Bugbrooke Rugby Club. The children were coached by the Saints who organised three different games, each focussing on tag rugby skills. The morning ended with tag rugby games. Everyone participated to their best of their ability and a special mention must go to Joel who discovered he can run and dodge defending players with ease as he ran past a line of defending children to get to the other side of the pitch. We were all impressed. The afternoon was spent creating our very own rugby themed bunting to adorn the Year 5/6 area.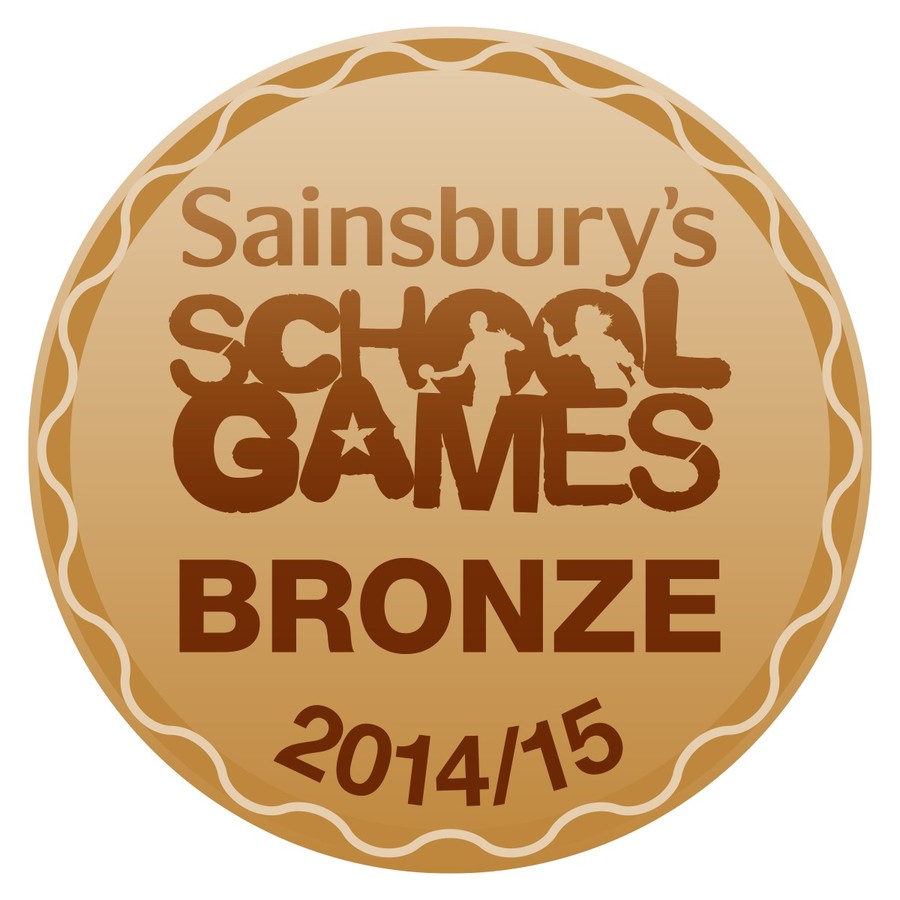 Sports Day
as part of the Sainsbury's School Game
On Thursday 18th June 2015 we held our annual Sports Day. This is where all the hard work of the year is showcased through a series of challenges throughout the day, culminating in class races at the end of the day. The children were divided into mixed year group teams and competed against each other to get the most points throughout the day. This year Clucas' Clever Croc's were the winning team. Well done everyone.