Mrs Justice and Mrs Butlin - Lions Class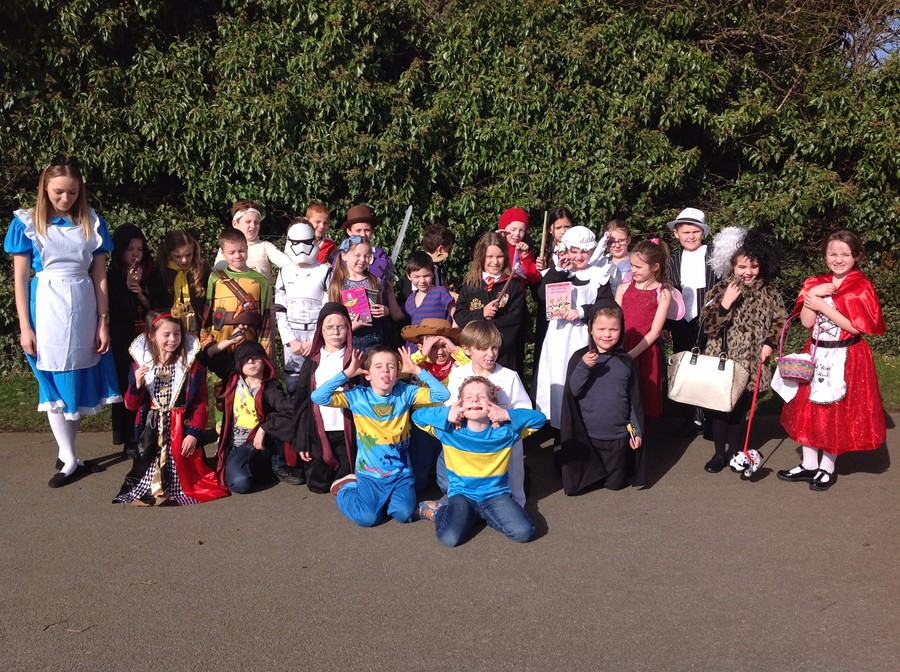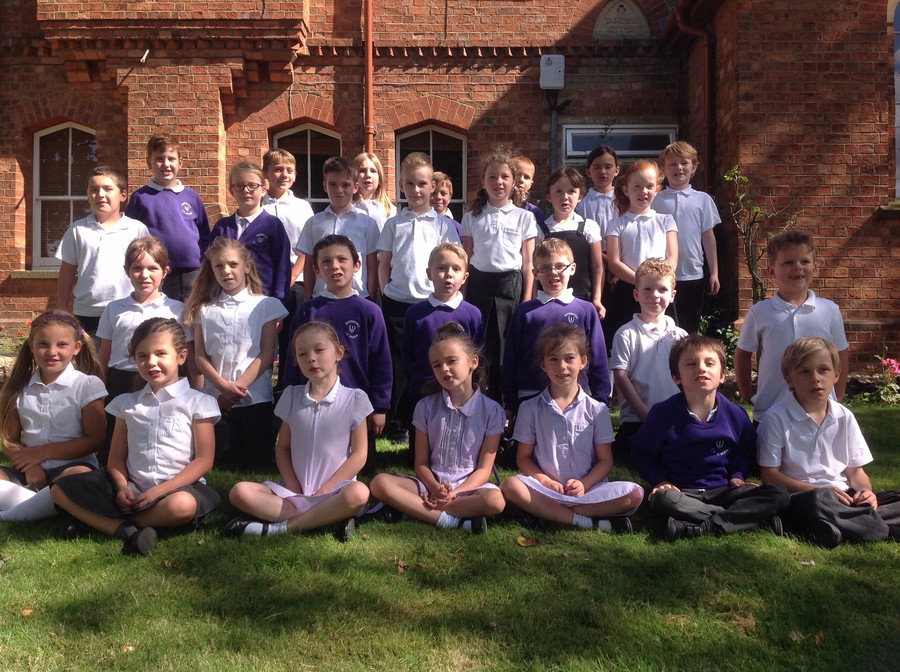 Week beginning 17th July 2017 - Last week of term.
I asked the children today what their favourite things were this year:
| | |
| --- | --- |
| Esmee | My favourite thing was PE because I love running and sports and it's healthy for your body. |
| Oliver | PE because it's fun and everyone can join in. |
| Oscar | Meeting everyone so I knew who they were. |
| Aston | Doing the Mini Missions because they were really fun. |
| Paige | Art because I'm really creative. |
| MIles | The volcanoes because I was excited to see the reaction of the baking soda, washing up and vinegar. |
| Charlotte | I liked PE because it was really fun and you got to learn new things. |
| Poppy | Exploding volcanoes, really liked doing the experiments. |
| Tom E | Making the Mod roc volcanoes and exploding. |
| Kate | I loved exploding the volcanoes because it went everywhere. |
| Sarah | PE because I love sports and I learned new skills. |
| Riley | I really loved PE because I've learnt a new way to play cricket. |
| Portia | When we learnt about volcanoes, my favourite is Vesuvius. |
| Tom D | Exploding the volcanoes because I love explosions. |
| Jorja | Going to the shoe museum and learning how shoes are made. |
| Keeley | I really enjoyed going to Whitemoor Lakes because I loved all the high equipment. |
| Oshea | I loved Whitemoor Lakes because I liked the height of the rock climbing. |
| Abbie | I enjoyed going to Whitemoor Lakes because it was fun. |
| Kenzie | PE because we have done cricket, tennis and rounders, tennis was the best. I enjoyed Science when we did electricity because I was able to make my own circuits and Mini Missions because I was able to do my favourite theme. |
| Darcy | I liked the volcanoes because we could make it explode. |
| Liam | I like golden time because we do good activities, my favourite is working on laptops. |
| Sophie | Whitemoor Lakes because it really helped us with our teamwork. |
| Finlay | Mini Mission because it was fun making and showing the class. |
| Corey | Whitemoor Lakes because of abseiling and the zip wire. |
| Corey G | Whitemoor Lakes because there were loads of activities. |
This week has amazed us with Mini Missions, French Cafe, more Science investigations and finishing the week with an explosion.
We have had a fantastic year in Lion's Class. We'd like to say a HUGE THANK YOU to you all for the lovely gifts and well wishes.
Have a lovely Safe Summer.
Mrs Justice, Mrs Butlin, Mrs Brickwood, Mrs Woodger
Week beginning 3rd July 2017
We've been finishing our Newspapers and writing poems this week in English. Practising our Cricket bowling skills and Dance ready for the Summer Fair in PE - it has been really hot outside this week!
We've been very arty this week, we've created flowers and worked on our Tin Forest projects. Finally we have spent a lot of time discussing changes in PSHE, things we can change and changes that we have to cope with, very much needed in our class.
The children have been extremely caring this week, they've made a card to send to Sarah who is poorly in hospital (Get Well Soon) and presented Mrs Butlin with a Gold Medal!
Reader of the Week
Abbie
Gold Medals
Oshea - for his Growth Mindset displayed during PSHE.
Keeley - for her excellent contributions to PSHE throughout the year.
Sophie - after a day of ups and downs, she still found time this afternoon to help other people.
Thank you for your kinds donations for our stall at the Summer Fair, please keep sending the sweets in so we can make lots of money.
Next Week:
PE - Monday
Summer Fair - Friday
Week beginning 26th June 2017
We have had a great week, but only 3 days as Lions – time is flying. We started publishing our Newspapers and spent a lot of time on our art projects. We learnt how to bowl in Cricket, we'll have more practice next week. We have spent time learning about Ramadan and then reflecting on our whole year ready to write our reports. French today has been learning to say 'Please may I have …' in French, I wonder if anyone can remember?
The transition days were great, everyone is looking forward to having a fresh start in September.
Gold Medals
Junior for his handwriting.
Jorja for her continued enthusiasm.
Week beginning 19th June
Monday- On Monday we did very well in our spelling tests 15 out of 15 for most of us. Then when we had finished we went onto English doing our newspapers and started reading ' The Tin Forest' again so we knew where to go on the newspapers about the old man that Mrs Justice called Sidney and everyone else called him a different name but some called him Sidney like Mrs Justice. Then it was afternoon time with Mrs Butlin and it was extremely hot so we missed out on P.E and did P.S.H.E instead after reading outside about a story with the Apple's friends called Big Boy football. And that was our Monday!
Tuesday- On Tuesday we did Maths with Mrs Justice and we did time tables and equivalent fractions and then it was afternoon time with Mrs Butlin. In the afternoon we did R.E about Islam and wrote our own prayers to Allah (the Islamic god).
Wednesday- On Wednesday we did English and started to write our newspapers and everybody did a really good job, then it was lunchtime. In the afternoon, we had Mrs Butlin for the beginning and then her daughter was ill, so she had to go and pick her up from school and stay with her. So the replacement was Miss Hardy and we were doing research about rain forests so we know now what the different leaves look like for our art work which is getting on really well.
Thursday- On Thursday we did English in the beginning of the morning finishing of our newspapers. So we are all ready to publish next week. Then after break we did Maths so that means we did times tables first which after we started doing them again they are coming on really well.
Friday- On Friday, we did French, learnt a new dance, we then had lunch. After lunch we had a brass recital and then it was golden time and then it was assembly and it was Mrs Clucas' last day so a few people had a tear in their eye.
By Jorja and Abbie
Week beginning 12th June
We've had a very busy art week, studying leaves and getting our DT projects prepped. We were working on the children's independents skills and were amazed at how clean the classroom was afterwards without any adults having to help! Sports Day was a great success lots of excellent team work, the morning was great with our inclusive sports and we saw lots of different children shine at these new skills. We all really enjoyed the sunshine and had a fantastic afternoon. Well Done Canada for winning the event.
Reader of the Week
Poppy
Gold Medals
Finlay – for his sensitivity and understanding, being a true friend.
Oliver M – his in depth answers using evidence during reading today.
Darcy – For huge efforts put in to mastering her 8 times tables.
Next Week:
Monday – PE
Friday – PE.
Week beginning 8th June 2017
We've had a really full week this week: the week started with a 'disaster' in the toilets that the children had to create a newspaper report about for English. In Maths we have been exploring 2D and 3D shapes and angles.
We had our class treat on Wednesday afternoon (finally) and we looked at the election process and had our own class election. Portia and the Quteicon Party were elected after a very convincing election campaign. In fact, the whole class thought very carefully about national issues and what they would like to change, we were proud of the confidence and conviction each group had for their manifestos.
Gold Medals
Oshea – his thoughtful advice given to others during PSHE.
Keeley and Jorja – for the thought they put into their election campaign.
Reader of the Week
Tom E
Handwriter of the Week
Riley – putting a lot of effort into presentation.
Next Week:
Monday – PE (weather permitting)
Wednesday – Sports Day (weather permitting)
Friday – Last swimming session or PE.
Healthy Schools Week
Report from Abbie and Sophie:
Monday we started to plan our diary for the Tin Forest and we did lots of things to do with it. It was very fun. In the afternoon we did fruit pots and sushi raps and most of us loved it. Visit Tesco's website for the recipes.
Tuesday we started to do a diary altogether on the board for the Tin Forest. In the afternoon we went to the Tigers class and we went out to the very messy garden and admired it. We were very disappointed! After that, we went back into class and did a sheet of what we want the garden to look like.
Wednesday we did lots of maths tests and we did that all morning. In the afternoon we went out side with Mr Justice and did P.E. most of us enjoyed it.
Gold Medal Winners
Poppy - Great piece of timed writing with a poem!
Keeley - fantastic answers in reading and for being Keeley.
Miles - for being so sparky, caring and helpful.
Oshea - a great piece of writing using Kinetic Letters.
Don't forget to keep practising your spellings and read every day.
Have a great half term holiday and stay safe.
Lions Team
Week beginning 15th May 2017
The poor weather has made us change many plans this week, Monday PE moved to Tuesday and Friday's tennis was also rained off. No Sports Day yet, but at least we are all ready: on Tuesday we met our groups and made banners and badges for when we actually get a dry day. The teams this year are named after countries. I wonder if your child can remember anything they learnt about their country?
Maths was hive of activity, we were looking at capacity which is a great one to share at home, it would be great to hear how many of our class have been practising measuring liquids at home, they may even earn Dojos if they share with us.
We've been investigating conductors and insulators in Science this week ready to create our own switches, we always love a practical lesson in our class and it's fascinating to be able to test out our predictions.
The children have really got into the swing of our new afternoon reading sessions and have worked out the quickest way to do the tests on the Ipad, which is, read as much as possible. I think Tom E and Junior would be winning the competition if we were basing our judgements on how many tests the children have taken!
Congratulations to Paige and Poppy, who represented the girls in a Year 3/4 cluster tournament in tennis, on Thursday evening. I was extremely proud of their skills, especially as they've only had 4 lessons and were playing against some very experienced Year 4 girls. The lad who umpired their matches was astounded by what they could do!
Gold Medal Winners
Oliver M – he has put a huge amount of work into his spellings at home and at school.
Finlay – for taking notice of advice and acting on it.
Abbie and Sophie – for being super organised which really helps us teachers.
Next Week:
Health and Fitness week – have your PE kit in school every day because every afternoon there will be activities to help keep both your mind and body healthy.
Week beginning 8th May 2017
Monday
On Monday, we came in and did our morning work then we did our spelling games. Then we started to talk about the year 4's residential and the year 3's African week. We then read a new English book called A Tin Forest which the children really enjoyed, we then did taught reading on a new book Kensuke's Kingdom by Michael Morpurgo.
In the afternoon, the children did predicting in science with Mrs Butlin which they had so much fun doing. Then it was assembly which was done by 2 water safety men from the Stoke Bruene Water Museum. At the end of the day, we received a booklet that they had to fill in about the assembly and a crew that are adventurous.
Written by Jorja and Esmee
Handwriter of the Week
Junior - for applying his Kinetic Letters.
The rest of the week has been a really thoughtful week. The children were asked 'what would you change if you were the head of our school?' We thought and acted out awkward conversations that we could have with our parents and discussed how honesty is always the best policy.
Reader of the Week
Liam
Maths has been challenging this week and we are asking for your continued support with this - we have been working on time problems, most of the children have found this difficult, please can you practise telling the time at home and talk about problems too, such as, if a program starts at 6.45pm and finishes at 7.05pm how long did it take?
Gold Medals
Liam - for his improvements at home and school with his reading.
Oscar - for STILL working as hard as possible all the time.
Tom E - excellent science knowledge and enthusiasm
Next Week:
Monday - Spellings and Outdoor PE
Wednesday - Sports day, please have PE kits in school. You may want you child to come to school wearing sunscreen and have a hat just in case the sun makes a welcome appearance. Please can you make sure that they have a water bottle with them too.
Friday - PE or Swimming and Film Night
Week beginning 24th April
The class became Apprentice Recycling officers on Wednesday and with a visit from the Northampton Waste and Energy Education team they then had to spend the day promoting why and how to Reduce, Reuse and Recycle. They had a great day working in teams they came up with a name, set each other tasks and produced posters and presentations. I'm sure they've been sharing their experience with you at home and helping you to save the planet.
Gold Medal Winners
Jorja for her great plans ready for her recount writing.
Corey R for his brave efforts during his swimming lesson which meant he made huge progress.
In Maths, the children have been working with Miss Clarke or Mrs Justice. The year 4 children have been exploring decimals. Each child has worked incredibly hard and gained a better understanding of decimals. The year 3 children have been investigating shape and measure. The children found converting between different measure tricky but by the end of the week had gain much more confidence doing it. A great week of Maths learning for all the children.
Reader of the Week
Oliver M – he has been putting in a great effort both at school and home.
We have introduced our new Library system this week, the children now spend more time focussing on the books they have chosen, once finished, they take a quiz on an Ipad, which they are all eager to complete.
Handwriter of the Week
Tom E
The Year 4's are very excited about next week's and our Year 3's don't yet know what they will be doing…
Week beginning 17th April
This term we are giving the pupils a chance to report on our week:
Wednesday
On Wednesday morning we wrote a recount each, about our Easter holidays. We really enjoyed writing the recounts, because we are writing machines! In between break and lunch we did some story maps based on another recount. It was super hard to make up symbols for the words. Then in the warm, sunny afternoon the lions looked at some paintings made by Henry Rousseau. While we were looking at the paintings Mrs Butlin was taking a table of children at a time to the library to get a new book with the new cool library system. After we had assembly we got ready to go home to rest.
A great first day back, thanks Keeley and Esmee. (Thank you Esmee and Keeley, do you realise you have just written a recount of your week? Well done! Mrs Justice)
We have also welcomed a new pupil to the class, Riley and we're proud of the fact that everyone has taken it on board to make sure he knows all the expectations, rules and routines in our class, especially Miles.
We've been looking at measuring in Maths this week and started our Science work on Electricity. If you get chance at home, please have a look at different devices and discuss how they run on electricity. Some of our Year 4s started swimming on Friday while everyone back at school started Tennis and Music. I'm already impressed with the racket skills already shown in just the first lesson.
Reader of the Week
Ryan
We were really pleased with the amount of reading done by everyone at home during the Easter break.
Handwriter of the Week
Darcy - really concentrating on her presentation
Gold Medals
Riley - settling in so quickly into our class.
Sophie - coming back to school with a new fantastic positive attitude.
Tom D - (from last term, see below)
Next Week:
Every day in school we need spelling books (new list this Monday) and reading logs.
Monday: Outdoor PE kit, spelling books.
Friday: Outdoor PE kit or Swimming kit.
Week beginning 27th March
A great week in Lions class, with the beautiful sunshine we have had some very hard working children:
They have finished writing their persuasive texts selling the Roman Villas they designed. They worked exceptionally hard to complete their work and really thought about the vocabulary they used! Amazing work! We think we have some potential estate agents in our midst!
Our Year 4s represented us in a mini class tournament on Monday afternoon. I was really pleased with the communication skills and the fact that everyone played their part in the team.
In Maths, we visited fractions this week, we have been tackling addition and subtraction of fractions. By Thursday everyone in class had mastered it, Mrs Justice was over the moon.
Reader of the Week
Paige
We have been finishing our research on the Romans and creating PowerPoint Presentations to share with the class.The team work has been fantastic, I was especially pleased to see that the children had not lost their focus - and concentrated on the facts rather than being flashy!
Gold Medals
Tom D and Tom E - the work produced together on their project over the last 2 weeks.
Ollie E - starting to make all the right choices when under pressure.
We had a really interesting PSHE lesson this week with lots of discussions about listening. Do you know the difference between hearing, listening and actively listening?
Hand writer of the Week
Oscar - huge amount of effort that he has been putting into improving.
Have a great Easter Break - don't forget to keep reading, practising your times tables and spellings.
Next term
Wednesday - Back to school, spelling test.
Friday - Swimming for some Year 4 children (if they didn't swim during the Autumn Term)
Outdoor PE kit required for EVERYONE for Monday and Friday.
Romans and Red Noses
This week has been full of Romans; we have been trying to persuade people to buy our Roman villas, researching more about Romans ready to present to the class next week and of course we had an amazing day with two Romans on Wednesday.
The children were absolutely captivated by our visitors, they asked lots of questions and we were incredibly proud that they had so much knowledge to share with them. The visitors were amazed at how much our pupils already knew.
Gold Medals
Abbie - for Marvellous Maths work.
Tom B - an excellent week and a huge improvement in his handwriting.
Red Nose Day was really fun, we had a class competition before lunch to find the best joke teller. Corey R won, however Kate came a close second and I was in stiches at Poppy, Paige and Charlotte's joke, which they played out together. They have to show Mrs Justice next week!
Reader of the Week
Kenzie
We were extremely pleased to have seen most of you this week at parents evening. However, if you didn't manage to make it, please call the office for an appointment, we would love to see you. The link to Hit the Button is on the homework page for laptops. It may cost to download the app on to tablets.
Next Week:
Monday - Outdoor PE and Spellings
Friday - Indoor PE
Week beginning 13th March
This weeks dilemma was about shadows: why do we see shadows in different positions during the day? Are they always the same length? It's Science week and luckily Wednesday was the perfect day for this investigation!
Drama activities this week found us entering the world of Julius Caesar. In pairs, the children tried techniques to help them use body language to convey feelings and then acted out different scenes from the play. We were thrilled to hear them quoting the script on the Ides of March!
We finally managed to find time to have our well earned class treat but with a little sadness - we had a class party to say farewell to Miss Kalve. Thanks to Paige and her mum for baking the cakes, we had lots of fun playing Pictionary and were entertained by our Year 3 girls who had made up an act. Don't worry though Miss Kalve will see some of you in May for the Whitemoor Lakes trip, which she is really looking forward to.
We finished the week with Science Day and have all been mixed up with the rest of Key Stage 2 to experiment with all sorts of different experiments (which will be appearing on the website on Monday). The reports were great, they seem to have had a fantastic day.
Super Scientists were - Flynn, Kenzie and Tom E
Well Done our Woodford Halse cross county runners Corey G came 11th out of approximately 200 children. Jorja and Esmee really showed great determination and Poppy and Paige worked really well as a team, running together, keeping each other going. The course was a lot tougher than our school field.
Next Week:
Monday: Spellings and outdoor PE
Wednesday: Roman Day
Friday: Red Nose Day - come wearing something red with some competition winning jokes.
Week beginning 6th March
We started the week with a problem: how to add the roof to your Roman Villa?
As you can see each group came up with a different solution, Miss Kalve was fascinated to hear so many alternative ways.
In English we've been lucky enough to visit the works of Shakespeare and next week the children will be practising some scenes from one of his famous plays, but you'll have to ask your child which one.
Maths has been looking at multiplication and some division methods and on Friday we enjoyed putting those methods to good use in our investigations. Can you find a quick method of finding remainder 1 when dividing by 3 the numbers between 1 and 30?
Science has sent us up into the Solar System, on Monday we investigated size and distance of planets from the sun. Later in the week, we looked in depth at the Earth, it's orbit round the sun and how long it takes to rotate once. Thanks for sending in the books, we'll be using those for further research. Take a look at this: https://youtu.be/zR3Igc3Rhfg
Congratulations to Paige, Poppy, Corey G, Esmee and Jorja for their dedication to the cross country trials, we only had limited spaces and I'm proud we have so many from Lion's class attending. Good Luck on Wednesday.
Reader of the Week
Jorja
Our Guided Reading session this week looked at extracts from The Twits by Roald Dahl, our focus was using evidence to support answers. This is many of our pupils targets, so when they are reading at home please can you ask them questions and get them to show you in the text the sentence or phrase that proves this.
Gold Medals
Ryan – his contributions in Guided Reading, he had lots and lots and lots of ideas to share.
Oshea – his Scientific questioning, always curious.
Next Week
Monday – Spellings and outdoor PE
Friday – Science Day – please can you send in unwanted plastic bottles.
Week Beginning 27th February
A great week in Lion's class. We have not stopped, suspense has been added to our stories, Maths has had a real buzz to the classroom this week using a variety of methods to add and subtract. Our football skills have improved in just a week, from slow and careful to more determined speedy and accurate passing.
Reader of the Week
Keeley
World Book Day was amazing on Thursday, the different costumes were great and our Lions team really got into the spirit of the day. We shared our favourite books, many being Harry Potter and set ourselves a challenge – to find the most Extreme Places to read a book. Children can be photos in of different places that they've read a book. We'll add them to a class display (no date set, just to continue through to the end of the summer term).
We have nearly completed our Roman villas, with only the roofs to construct. I think they look amazing and Miss Kalve was really pleased to hear the collaboration between the groups during the construction process: which rooms, where and why.
We looked at poetry during Guided Reading specifically and poem called 'About the Teeth of Sharks' by John Ciardi. I have now ask the class to see if they can find any more poems about animals ready for next Friday's lesson.
Gold Medals
Corey G – Marvellous Maths on Monday
Keeley – for writing an amazing poem in the style of the John Ciardi poem.
Abbie – for being an excellent role model
Portia – her amazing during in Guided Reading
Don't forget to be looking at the moon every night ready for our Science work.
Next Week:
Monday: Spellings and Outdoor PE trainers needed.
Week beginning 20th February
Welcome back – it sounds like everyone had a lovely break.
We have had a great start to the term this week. We have introduced Roman Numerals in Maths and a fantastic investigation into how numbers can be represented. The children started stories based on Roman findings and we also started with refining our football skills in PE.
Buildings have been our focus this week during DT, with lots of research and investigations into Roman Villas, ready to design and make. The class had a great discussion on the features of a Roman villa and how it compares to houses today, I wonder if your child can remember the similarities and difference between the two?
Reader of the Week
Esmee.
PSHE had a valuable lesson this week on listening skills and we have been checking that the children have remembered the skills during the rest of the week. We have also been refocusing the children on how to hold the pencil correctly whilst writing, please remind them to use this when they are writing their spelling sentences at home.
Gold Medals
Keeley – for her mastery of Roman Numerals (she says she's never seen them before but picked it up straight away)
Paige – despite the fact that she had a poorly finger, she still managed to do some excellent writing during Kinetic Letters.
Next Week
Monday and Tuesday – Outdoor PE kit required.
Thursday – World Book Day come dressed as your favourite character.
Week beginning 6th February
What a great finish to this half term. Our favourite part of the week was when we finally got to explode our volcanoes. I was blown away by the excitement. The effects were amazing (please accept our apologies for not sending the volcanoes home, but we felt that they suffered too much damage after the eruptions).
We spent the week talking and writing about feelings; in English we have been writing diaries and thinking about characters feelings in Escape from Pompeii after Mt Versuvius erupted and in PSHE we have been reflecting on what we can do to help ourselves and others when we feel down.
Maths this week we have been looking further at word problems and today we finished the week with a triangular numbers problem. I wonder if your son or daughter can share the problem and see how quickly you can solve it. It great to see their faces when they are successful.
Reader of the week
Poppy
Tag Rugby finished this week with some excellent scores, we had 5 minutes games against each other – I've discovered that Junior is really fast on his feet and I can't wait until the summer sprints. Our indoor PE lesson today really inspired me – the children were challenged to come up with some new games given a limited set of equipment. It really showed some great team leaders and also how so many of our class are creative in so many different ways.
Gold Medals
Aston – his hard work and perseverance in Maths today.
Sophie – her change to a positive mind set in Maths on Wednesday when she thought she couldn't do it and found that if she put her mind to it she could!
We know you are now all relaxing at home this week but please don't forget to keep up with Spelling, Reading and Times tables. It would also be great if you could practise reading the time.
Thanks
Lions Team
Week beginning 30th January
A non-stop busy week for Lions class this week. An excellent Tag Rugby session on Monday with some great teamwork shown. It was lovely to see how pleased each team was when they scored, I've never seen Oscar run so fast!
English this week showed how well the children managed to convert notes about volcanoes into a finished fact file - they also had the chance to consider, thorough drama, how a person living near an erupting volcano would feel.
More practical work finishing the volcanoes on Tuesday and writing up the instructions on how to make them. Followed on Thursday by a really explosive Science lesson where we explored the best ingredients in preparation for the eruptions next week. Another session where our classmates have displayed great teamwork.
Chinese New Year celebrations on Wednesday was amazing. The children had a lovely day and I'm sure you now have the wonderful origami roosters or the sewn roosters they sewed on the day. Their needle work has really improved since Christmas, so I'm sure they've all been practising at home. The Chinese fan dance was fabulous, and we were surprised to see so many of our Lions trying new tastes.
Gold Medals
Oliver M – for really getting stuck in while playing Tag Rugby and being a great team mate.
Jorja M – for consistently 'Being the Best she can Be'.
Next Week:
Monday – Outdoor PE and Spellings
Tuesday – Safer internet Day
Friday – Indoor PE. Last day of term.
Week beginning 23rd January
A great start to the week, we got stuck in with Tag Rugby, the children weren't perturbed by the cold weather and really got to grips with the short games. I was so impressed by their spirit, we really have got a class full of children who love a challenge. In fact, in Dance today, they took to the moves like a duck to water.
In English, the children began to draft their volcano fact files and have been brilliant and trying to chose the most powerful words that they could.
Maths has been focused on data and how it can be presented, along with how we can interpret graphs.
Our volcanoes have all been constructed, the Mod Roc we used was a lovely material to use. Most children have also managed to paint theirs too which was also a challenge in itself, they only had 3 colours to use and had to mix to create the correct colour. What colours would you mix together to make brown?
Reader of the Week
Flynn
We ended today extremely proud, we won 2 awards during assembly! The Mr Ford award for a tidy classroom (despite the Mod Roc adventures) and Walking Wednesday. Our aim now is to win the Attendance award.
Gold Medal Winners
Portia for her continued hard work.
Corey G for improvement in his spelling test scores and applying it to his work.
We have also been looking at friendships and feelings this week. I hope your child can tell you what makes a good friend and how to help make others feel welcome.
Next Week:
Monday: Outdoor PE
Wednesday: Chinese New Year Day
Friday: Indoor PE
Week beginning 16th January
What an amazing week Lions have had. The Class Assembly, all about having a positive mind set, was really well received. We'd love to have a time machine to visit the future and see who achieved their dreams.
The children have created and published some amazing poems to go with their pictures this week in English and we have again been looking at Pompeii in Guided Reading. I wonder if everyone can remember what a vulcanologist and an archaeologist is. We have been researching volcanoes ready to write a factual text about them, the children really enjoyed finding out about their chosen volcano.
Peri the snail was part of our lesson in Maths. We have been looking at and calculating area and perimeter. We finished off with some really interesting investigations.
We've started getting geared up to play Tag Rugby, I know we have a few 'experts' in our midst, so it will be great for them to share their skills.
We turned the classroom white on Monday when we started creating our volcanoes using Mod Roc, ask your child how they felt while they were working with it.
Readers of the Week
Corey R and Oliver M
Well done boys!
Our indoor PE was great again this week, we have been exploring different ways of travelling using apparatus. I am always astounded at the creativity of the children in our class. I was especially impressed with how they improved their work during the lesson.
Gold Medals
Junior – his Maths work last week rounding (he was absent last week)
Tom B and Oshea – their thoughtfulness and enthusiasm during RE.
Next Week
Monday – Spellings and Outdoor PE (be prepared with a sweater and tracksuit bottoms)
Friday – Indoor PE
Don't forget to speak to us if you are having problems with the Spelling app.
Week beginning 9th January 2017
Happy New Year and thank you for all the lovely Christmas gifts.The class has finally recovered from their break, we were all a little tired and shell shocked last week.
Our new topic 'Extreme Earth' has inspired the children, we have had lots of discussions about natural disasters and how they occur. We will be making our own volcanoes this week, please can you send in old newspapers and some more small bottles if you have any.
Within English, the children have written their own poems based on volcanoes, we were really proud that they included similes, metaphors alliteration and rhyme - amazing!
In maths we focused on rounding to the nearest 10 or 100. Some of the children even rounded decimals!
During guided reading this week, we focused on the song Pompeii by Bastille, the children enjoyed working on the song and were fascinated by the effect of the eruption. If you get a chance, ask them all about it.
We have also been working on our class assembly, looking at our aspirations, we have interesting career choices; from Lifeguards to Geologist, to Olympic athletes and even a sprinkling of teachers!
Gold Medals
Tom E and Junior - rounding skills in Maths.
Portia - really making an effort in her writing and planning what she's going to write.
Next Week:
Monday - Spelling test and outdoor PE
Wednesday - Class assembly to the school
Friday - Indoor PE
Please bring in old newspapers and small bottles by Tuesday if possible. Don't forget to use the Spelling app.
Week beginning 12th December 2016
We are incredibly proud of the Lions class this week, their performances were amazing. I think the photos say it all:
Amongst our performances this week the children have also been completing assessments and learning about angles - please can you check if they remember what a right angle, an acute angle and an obtuse angle are. They should also remember the largest and smallest figures they can be.
We have also been crafty, making pom poms, Christmas cards and even been sewing this week, so now they'll be able to do their own repairs and sew their own badges and buttons on!
Reader of the Week
Paige
Please remember to read and interact with your child about whatever they are reading and don't forget to sign their Reading Records. They do get Dojos for at least 5 signatures in a week. We have discussed this in class so they are going to help by presenting you with a pen and their Reading Record when they read to you.
Gold Medals
Lions Class for the amazing effort that they put in to the performances
Tom B for his speedy learning as Lighting Technician (he only started the role in the dress rehearsal)
Also a special mention for Darcy who stepped in to various roles.
Next Week:
Monday - Uniform in the morning, party clothes to change in to for the afternoon. Nibbles for food which they should have bought a note home last week, enough for 6.
Tuesday - School uniform, break up at 3.30pm
The only homework over Christmas is for you all to have a great time with your families and friends. Spelling have been set but the test is not until Monday 9th January 2017!
Happy Christmas
Mrs Justice, Mrs Butlin,
Mrs Woodger & Mrs Brickwood
Week beginning 5th December 2016
The Lions have had week of rehearsals, the classroom was transformed into a drama studio for much of the week while we finely tuned our acting and singing skills. It was really hard for some us to transfer from the safety of the classroom to the hall where we have such a large space to fill with our small voices but by the end of the week most of the children managed to realise it's the one time they can really raise the roof.
The class Christmas tree is looking fabulous, the children made some brilliant decorations that have really brightened up the room. We are amazed at how creative they all are.
In between rehearsal managed to find time to relax and reflect on what Christmas meant to us and what it is actually about. You will be fascinated at some of the children's thoughts, there were only a couple that mentioned chocolate; most of them felt that it was a time to spend with their families.
End of term
Monday 12th – Dress rehearsal in the morning.
Tuesday 13th – 2pm and 6pm performances.
Wednesday 14th – 10am performance.
Monday 19th - Party in the afternoon, school uniform am, party clothes pm.
Tuesday 20th - Last day of term school uniform.
Week Beginning 28th November
It's been a week of rehearsals! We have sung, acted and played our hearts out this week. The Year 3's performed in their Recorder Concert today which sounded great, please look at the Bugbrooke News tab for some videos if you missed it.
Everyone in class has been working hard to learn lines for their part in our Christmas Play, which is creeping up fast, only 6 more school days until our performance! The costume letters went out today, if you didn't get a letter it is because we have costumes in school for your child to wear, but do please check.
Reader of the week.
Darcy
It hasn't all been rehearsals this week, the children have been writing letters, studying fractions and factors, sitting assessments and learning about latitude and longitude.
Thank you for all your kind donations of chocolates today for next Friday's Christmas Fair, we're looking forward to seeing you there between 5-7pm. Don't forget to let the office know if you can help.
Gold Medals
Portia for her understanding of unit and non-unit fractions.
Ruby for her wonderful singing (which we'll all get to appreciate soon).
Next Week:
Monday – Spellings
Thursday – Learning Logs due
Friday – 5-7pm Christmas Fair.
Week beginning 21st November 2016
I wonder if the children are exhausted this week because we have fitted so much in that they will need a good long rest this weekend:
We have been improving our balances in PE and are now working on adding them together in to a sequence, in science, we concluded that drinking orange juice is definitely not good for our teeth, and we either have to brush them properly or avoid drinking it (it's not allowed in our packed lunches in school).
We have used the work from our Learning Logs and examined different animal teeth and Mrs Brickwood had the opportunity to teach us some French grammar using actions. We also had some in depth discussions about what type of photos are safe to publish on-line during PSHE this week, which would be great if this could be continued at home.
In English, the children have been writing letters to Mr. E. Lephant asking for help with the animals that we have in our walls and we have been working hard on doubling and halving in maths.
Work has started on our Christmas performance, we are already learning the songs in class and now the children have their play scripts, so that they can work on them at home. Please can they be stored in your child's book bag so they come back to school daily.
NEW THIS WEEK
Brilliant Presentation Certificate
Finlay
We are insisting that the children use Kinetic Letters in every subject including homework, so please encourage it, especially when writing the spelling sentences. Aston even gained a Dojo for the fact he'd remembered to use them in his Learning Log homework.
Gold Medals
Finlay for improving the speed of his work rate.
Poppy for her excellent performances especially in recorders.
Next Week
Monday - Spellings and PE
Friday - 9.10am Year 3 Recorder Concert and Chocolate Mufti Day.
Week Beginning 14th November
An exciting finish to another busy week. We have been eggperimenting: the effects of different types of drink on our teeth, using eggs. We have started preparing for our school assembly and today we have been raising money for Children in Need. Times table knowledge has been a key factor in Maths this week, please can you make sure your child is practising. In English, we have been continuing our work on 'The Wolves in the Walls' the children have been writing about some very mischievous animals!
We looked at the new adventure trail today to remind us how to use it safely. It won't be ready to use until all classes have had these instructions, once this is complete, it will only be for use during school hours - no children will be allowed on it after school.
Reader of the Week
Poppy
Thank you for your kind donations today, the children looked great, I was especially amazed at the efforts that Charlotte had put into her outfit today, including her hair. The children loved all the lunchtime activities and we managed to raise £589.49.
Gold Medals
Oscar - his stickability while doing division problems.
Paige - her ability to change a verb into a noun using a determiner.
Next Week:
Monday: Outdoor PE and spellings due in.
Friday: PE.
Week Beginning 7th November
A full week for the class: some more fun drama exercises in English to inspire our writing, perseverance with our methods of multiplication, long distance running and balances in PE, learning about dentists and finally reflecting on Remembrance. Sarah composed this wonderful poem:
We're Sorry
We're sorry that you had to feel
the pain of swords carved from steel.
You give us pride and joy to keep
and when you made your battle plans
you didn't have any time to sleep.
So we pray that you will stay in heaven
where the angels sing
We're sorry that you passed away.
We will remember you from this day.
I was extremely moved by all the writing during our Remembrance work this week.
Gold Medals
Sarah and Esmee for their poems
Jorja for being such a supportive classmate.
Reader of the Week
Corey G
Next Week:
Monday: PE - trainers and warm kit.
Friday: PE indoor kit
Children in Need - Please wear spots or PJ's. Collect as many coins for our trail around the Small Hall and join in some lunchtime activities. We'll be making 'Spotty Biscuits'.
Week beginning 31st October 2016
Welcome back, it sounds like the children had a very active half term. It was great to receive a postcard from Sarah, who visited Warwick Castle. Charlotte's mum had also been very creative carving a Lion's head in a pumpkin which has been on display all week.
We started the week introducing our new book 'Wolves in the Walls' by Neil Gaiman. Eyes had kept appearing on our walls in the class before half term, it all makes sense now!
Reader of the week
Tom E
Mrs Justice was very lucky with the weather on Wednesday for her Art lesson - they managed to investigate the season and create Land Art, it couldn't have been a better day. It was fantastic seeing how much the children enjoyed running through the leaves!
Meanwhile in the classroom, we've started our teeth work, it seems very close to our children's hearts, they had plenty to contribute to the lessons. Oliver E was a perfect model, because he had only just lost one the day before the lesson!
PE will now be on Monday and Friday, so please can you send in warm tops and bottoms and include trainers for our outside work - I sent some home on Friday because they were wet, which could become a regular occurrence because we will be working on the field.
Gold Medals
Liam and Aston
Both for enthusiasm and hard work both at school and at home.
Next Week
Monday - PE outdoor kit
Friday - PE
Week beginning 17th October 2016
A fantastic end to this half term, all the Lions' Class handed their homework in on time – thank you. We have been finishing off our biographies of the BFG, researching more facts about Ghandi and Nelson Mandela, Miles even brought in a photo of his dad shaking Mandela's hand! We finished filming our shoe adverts today, it was an amusing afternoon seeing ourselves on the 'Big Screen'
Reader of the Week
Sarah
Mrs Justice is really pleased, the children have been drawing on the desks…(?) The maths focus this week has been investigations, where instead of working the problems out on paper they used the desks, it meant that they had room to make mistakes without feeling under pressure.
Gold Medals
Oscar for settling so well into the challenges that Year 3 presents.
Sophie for settling so well into a new school.
Recorders with our Year 3's are sounding great, we are even learning a Christmas song (already!). I can't wait for our concert.
Have a great half term, don't forget we return on Tuesday 1st November.
Week beginning 10th October 2016
We enjoyed seeing all the parents this week and hope you all know now where you can find resources and homework to support your child at home. The photos came out on Tuesday, we thought they all looked great, please put your orders in asap.
The class teamed up with the Tigers and Jaguars to produce some fantastic art work which is on display in the year group area.
Reader of the Week
Jorja
Our class has had a great Mathematical week investigating shapes, they even went on a shape hunt. They have been filming their adverts this week, I can't wait to see the finished version next week. They have also been thinking about how to behave on the playground to make our breaks more fun. Finally, we have designed our Christmas cards which will be another great fundraiser for the school, they all look great, I hope you all buy them.
Gold Medals
Darcy for always being there to help and guide others.
Miles for using her initiative all the time.
We are lucky to have Mrs Tod, Miles' grandma come in when she can to listen to readers, it would be great if we could recruit a few more. If either you, or someone in the family could spare some time on a regular basis to listen to readers, we would really appreciate your support.
Next Week:
Monday – Trainers for outdoor PE please and as it's getting cooler a sweater/fleece to wear on top of the T-Shirt.
Thursday - Learning Log due
Friday - Mufti Day (non school uniform).
Week beginning 3rd October
We started this week some very brave Lions who all had volunteered to take part in our Harvest Assembly all about the journey that apples take to arrive on the supermarket shelves. Kate, Keeley, Abbie, Poppy, Charlotte and Jorja had also written poems to read out too.
Thank you for all your Harvest donations, they have been donated to the Hope Centre in Northampton.
Our shoe work has taken us around the world this week, we have been finding out about different countries and also about where in the world different types of shoes and boots come from, do you know which country the moccasin comes from?
Reader of the week: Keeley
It was great to see so many parents on Thursday evening, we are looking forward to Tuesday. We will arrange another time to see you if you didn't manage to book an appointment.
Gold Medals
Abbie, Keeley and Kate for their fantastic poems written at home for our assembly.
Drama has been a feature in our English lessons this week acting out when Sophie ... (I'll let your child fill the rest in).
Next Week:
Trainers for Monday
Spellings due Monday (see homework page).
Week Beginning 23rd September
Our Lions have been working extremely hard at home as well as school, it's great to see so many Learning Logs completed so early and the extra contributions to next week's Harvest Assembly.
In maths, the children have risen to the challenges of solving addition and subtraction questions as well as tackling maths investigations.
We have introduced 'Reader of the Week' this is earned by not only proving that you've been reading continuously but also the comments made in the reading log that shows you have been talking about whatever you have read.
Reader of the Week: Oshea
The highlight of our week have been using Newton Meters in Science, discovering our aspirations in PSHE and enjoying some drama in RE. We are lucky to have a number of pupils in the class that seem to be very skilled peacemakers.
Gold Medals
Tom B for his great attitude towards school since his return in September. Junior for his changed behaviour, trying to 'Be the Best' he can.
Next week:
Monday - Harvest Festival, children can contribute by bringing in dry or tinned goods (store cupboard type food).
Monday - Spelling sentences and test.
Week beginning 19th September
This week we have had a very busy week, the children have been studying 'The BFG' in English and have answered many questions about the text. In Maths they have been working on column addition and subtraction.
Our shoes topic has got us examining shoes, leading to an experiment that we have planned: Which shoe will be the best on a slippy wooden floor?
Only a few of the class had their photo taken on Tuesday, the rest will be taken next week so make sure you child looks smart, as usual, every day.
Year 3 – Recorders. We started a 10 week course today of learning how to play the recorder with Mrs Griffiths from NMPAT. She was very pleased at how well they listened.
Gold Medal winners.
Abbie for working like a Trojan since the beginning of term.
Tom E for his scientific knowledge.
Learning Logs are due in next Friday, we are really pleased to see that so many children have already completed these. We have spent quite a bit of time working on Kinetic Letters (our handwriting scheme) this week so we will be pleased to see evidence of this in the homework.
Don't forget Spelling homework and test on Monday.
Week Beginning 12th September
What a great 2nd week we've had. Our trip to the Museum was amazing. The children really enjoyed themselves and have since written a Newspaper Report about their day. The Museum is open 6 days a week and I'm sure they'd love another visit.
The sketches produced were astounding, I was amazed at the concentration and the amount of detail included in the work.
We have also had a variety of taster sessions for after school clubs: U dance, Gymnastics, Atomic Tom Science Club to start later in the term and African Drumming. If you want to know more just speak to the office.
As from Monday PE kit with trainers will be required on Mondays and Fridays – I suggest you keep it in school all week, we'll send it home if it's wet or at the end of half term. Please can I remind anyone who wears earrings, to leave them out on those days or learn how to remove them for that lesson, please.
Gold Medal winners
Oshea for settling in so well and his enthusiasm towards learning.
Charlotte for being such a good friend helping others to settle into a new school.
Next Tuesday afternoon we have our school photos please remember to wear a smile on the day (every class has a different day this year).
Both Mrs Justice and I have had a great 2 weeks getting to know everyone, next week we will be settling into our new routines.
Don't forget to get continue to read every day AND get your Reading Log signed so you can earn more and more Dojos.
Learning Logs: are due back Friday 30th September. If you need any clarification please ask. I have advised the children that each section should take a minimum of 20 minutes.
Week Beginning 5th September 2016
Welcome back everyone, thank you for your postcards that you sent us, you certainly had a busy and exciting summer!
I have been really lucky this week to welcome 'The Lions' to school – I have to say, I am so incredibly proud of our pride of lions, what a roaring start you've have had! Mrs Butlin and I are really looking forward to the year ahead, I know you're going to be amazing!
A huge welcome to our four new children that have joined our class this week and, as usual, our Bugbrooke children have made them feel very welcome.
We have already had a busy week, we have been writing about some amazing shoes, including a pair that could have belonged to a giant! We've also been practising our times tables and spellings.
Thank you for sending in the shoes for the children to 'revamp' - I'm sure that the children would agree that this has been the highlight of their week. What a creative bunch you are!
Don't forget the school trip on Wednesday, you need a packed lunch in a plastic bag, please. Thank you to all the parents who are able to help – we really appreciate it.
Have a restful weekend.