Welcome to the Wombat Class!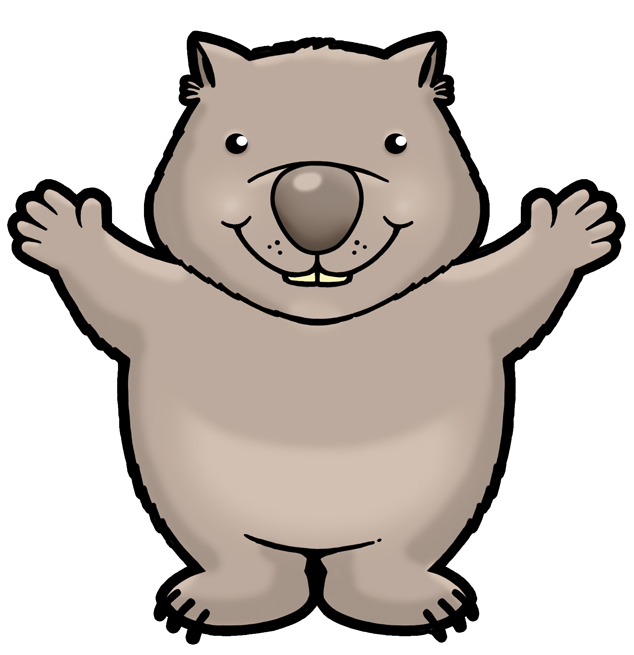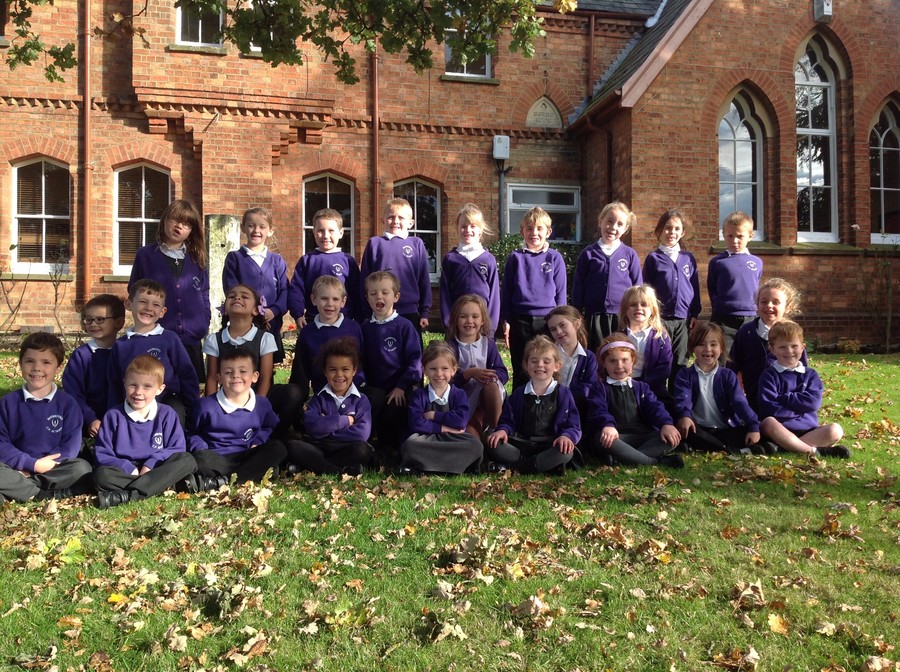 Fascination!
Going for Gold
Each week we like to celebrate the learners in our class who have shown us they are being'the best they can be'.
This weeks medals winners were...
All Wombats - for being an amazing class every day and trying to be the bet they can be!!
We are very busy in the Wombat class and would always appreciate extra help from any adults who have a bit of spare time on their hands - especially in the afternoons!
Please let Mrs Clucas know if you are able to help. Thank you :)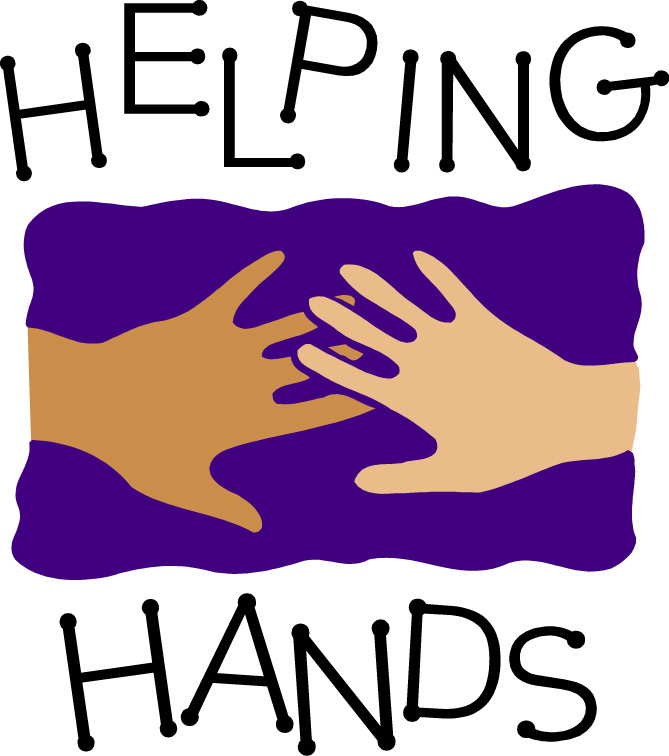 'Wombats' Weekly Updates...
23rd June 2017
Week 3 in the Wombat class, and the last week with Mrs Clucas at the helm!
We spent our English lessons completing a project to create a non-fiction text about an animal. In teams, the children researched an animal, created mind maps of the information they found, and then all created their own poster with lots of paragraphs of information. They also had to use their ICT skills to search for and print some pictures of their animals to add to their posters.
In Maths we practised collecting and analysing data, and the year 1s looked at how we can describe different types of turns.
In geography, we looked at how the equator effects the climate of countries in the world and then tried to work out what country a suitcase was gong on holiday to from analysing the items that were packed. We all enjoyed our PE lessons practising our Polka and Waltz.
On Friday afternoon, we enjoyed having a baby shower, playing lots of games to celebrate Baby Clucas arriving soon!
On a final note, I just want to say thank you to the Wombat class for being so amazing to teach. I enjoyed every day in our class and loved seeing how you all progressed and improved thanks to being the best you can be! :)
Enjoy the rest of your year in the Wombat class.
I will let you all know about Baby Clucas when he or she arrives. :)
Our amazing Year 1 and 2 Strictly Team performed at the Derngate Theatre on Saturday. We didn't come in the top 3, but every single children performed the best that they ever had, and they made us all very proud - and a little emotional. Well done Dancing Badgers ;)
16th June 2017
The first two weeks of our second summer term have just flown by, with loads more 'fascinating' learning happening.
Lots of children shared projects with the class about things that that find fascinating. We loved learning about tornadoes, fossils, light and space - just to name a few!
The Wombats shared our learning with the whole school when we had our Class Assembly. We created our own version of 'Planet Earth' and shared songs, photos and lots of facts.
In English we have loved our work with the Meerkat Mail story, and have begun to write information texts about Meerkats.
In maths we have been busy measuring and learning about money. We especially loved making fruit juice cocktails, as well as our role play of a tuck shop when we learnt how to work out change!
We have continued learning our ballroom and latin dances in PE - the Waltz is our latest dance challenge.
In geography we looked at weather and climate patterns and the children created their own weather reports for the UK.
All Wombats loved participating in sports day and a fantastic effort was put in by everyone at every single event.
Going for Gold Medal Winners:
Kaila – for not giving up with her maths learning about giving change.
Hayden – for impressive work with money in maths.
All Year 1's - for super impressive efforts in the Phonics tests this week.
26th May 2017
The last week of our first Summer Term!
We really focused on story writing this week - planning and writing our very own adventure stories based on finding a magic pebble. They have been entered into our school '500 words' competition, so we will soon see if anyone has been successful!
In science, we finally got to complete our minibeast hunt in the school grounds as well as learning about micro-habitats. We compared the Isle of Struay to Bugbrooke in Geography and though about our dreams and aspirations in RE.
We held our auditions for the Strictly competition this week - well done to everyone who tried out to be in the show. The standard was very high and it made our decision very hard indeed!
It was 'healthy school's week' this week. All week we loved working in our reception - year 2 teams and exploring different 'keep healthy' activities including healthy foods, healthy minds, sun safety and exercise.
Enjoy the break everyone - see you for our last term of learning soon.
Going for Gold Medal Winners:
Ivan – for determination, super story writing skills and improved handwriting..
Isla – for being an amazingly helpful class member.
Barry - for approaching his learning with a smile and positive attitude - even when it gets tricky.
19th May 2017
Our year 2 SATs are finally over - well done to all of them for showing amazing effort and determination to succeed.
In English, we loved reading more of the Secret Garden story and put ourselves in Mary's shoes - writing diary entries. We problem solved in maths, using our knowledge of number facts.
We enjoyed drawing maps of the 'Isle of Struay' in Geography. We continued learning the Polka in PE and in Art we looked carefully at mini-beasts to complete detailed observational drawings.
Going for Gold Medal winners:
Ivan – a continual amazing effort with his spelling!.
Isla – very careful, detailed observational drawings of mini-beasts.
12th May 2017
The Wombats took a week off from SATs this week and enjoyed lots of learning back as a whole class :)
In English, we enjoyed reading more of the Secret Garden story. We explored what we thought the Secret Garden might be like through drama activities and then wrote some super setting descriptions. We also learnt about past and present tense and practised writing sentences using verbs in the correct tense.
In maths we learnt more about multiplication and division, including how it relates to repeated addition and our counting in 2s, 5s and 10s skills.
We looked at human features of the environment in Geography. We then compared the human and physical features of the Island of Struay - the setting of the Katie Morag stories.
In PE, the Wombats absolutely loved learning the Polka - the first of our Junior Strictly routines. Lots of children have been excitedly practising this whenever they can!
Going for Gold medal winners:
Evie – a great effort improving her spelling and handwriting.
Cole – super effort to edit and improve his writing.
5th May 2017
This week saw the beginning of the SATs tests for the year 2 Wombats.
hey have all worked extremely hard and have shown some super reading and comprehension skills.
The year 1s explored the 'Three Little Pigs' story through reading, writing, drama and design activities.
In maths, we developed our shape knowledge. We learnt about symmetry as well as right angles, and then looked closely at the features of 2D shapes to name, sort and describe them.
We looked closely at mini-beasts in Science this week. We named the different body parts of insects and learnt that not all mini-beasts are insects! Lots of Wombats were fascinated and wanted to learn more!
For our PE lessons, we practised some dancing as well as learning to be accurate with our throwing skills.
Going for Gold Medal winners:
Irina – a fantastic effort improving her writing.
Isaac – super effort in Science and knowledge about classifying animals.
Amber - for perseverance and determination in her reading test.
28th May 2017
Week 2 was another very busy week.
In English, we looked closely at the Red Riding Hood story and learnt some new vocabulary when reading it. We reminded ourselves about the 4 types of sentences, looking particularly closely at the difference between question and exclamation sentences. On Friday, we chose a character from the story to describe and used lots of our literacy skills to write character descriptions.
In Maths, we focussed on addition and subtraction skills, using our partitioning skills to help us add and subtract numbers in different ways.
We learnt about sorting and classifying animals in Science and were very fascinated by what features each of the groups has. We learnt about physical features of the environment in our Geography lesson and in art, we finished our Sunflower portraits. They look just amazing! Come in and see our display soon!
Going for Gold Medal Winners:
Billy – a fantastic effort working independently on his writing and maths.
Kaylen – super effort in his independent writing.
Olly - for perseverance in maths with place value and addition.
21st April
After a fantastic Easter break, the Wombats have come back ready for a brilliant term of learning!
In English, we worked hard on our spellings and created postcards to share our Easter holiday stories.
In maths, we learnt about digital clocks as well as analogue to help us tell the time. We also worked more on our place value knowledge, partitioning numbers in different ways and using our knowledge to help us solve problems.
We introduced our new topic - Fascination - and the children already have so many ideas about fascinating things to learn about.
We looked closely at real sunflowers as well as some artwork inspired by them, including Von Gogh's sunflower painting. We used watercolours as well as collage to create some of our own 'Sunflower' artwork.
This term is going to be 'fascinating' for sure!
Going for Gold medal winners:
Trinity-Beau – a fantastic improvement in her reading and spelling skills.
Charlotte – an improved attitude towards her learning and being a good role model.
Harrison - for super progress in phonics.
31st March
The Wombats have finished the term with some super learning.
In maths we learnt how to tell the time on an analogue clock. It was quite tricky at first but we all persisted and will keep practicing after the holidays.
In literacy, we wrote some of our own dragon poems. We also learnt about extending words with –ly to make adverbs.
We loved planning and making our healthy wraps to help give us energy when we are 'Dragon Hunting'. The next day, we also wrote the instructions for how to make them!
On Friday, we had our termly spelling bee. The winners were: Olly, Brooke, Oliver and Ivan. Well done to everyone who practiced hard at home and took part in the competition.
Enjoy the well-earned break everyone – see you after the holidays. Don't eat too much chocolate! :)
Going for Gold medal winners:
Brooke – a fantastic attitude to her learning and amazing behaviour.
Blake – super dedication to learning his spelling words.
24th March
We read and recited poems in our English lessons.
In maths we used our fractions skills to solve problems, finding different fractions of objects as well as shapes.
Everyone had a great laugh during our Red Nose Day joke telling competition and enjoyed raising money for Comic Relief.
Going for Gold medal winners:
William – a careful and detailed collage of Warwick Castle.
Friday 17th March
Over half way through the term, and we are still working as hard as ever in the Wombats class.
In English, we finished our learning about information texts by creating an information text for the people of Louisville about the dragon which has come to their town. The children all worked hard to include skills we have been learning about into their writing.
We were learning about Fractions in maths. We were finding fractions of numbers and groups of objects, including half quarter and three quarters.
On Friday, we LOVED our science day and were very enthusiastic with getting 'hands on' with science. The children all worked well in groups with children mixed from reception, year 1 and year 2. There were lots of scientific thinking skills on show - questioning and reasoning through 5 different investigations. Our super scientists of the day were Olly, William and Harrison.
10th March 2017
In English, we learnt about conjunctions and wrote Newspaper reports on the dragons of Louisville. We also looked more closely at non-fiction text features and continued to learn our story map.
We continued our 'bulb diaries' in science and all were excited to see how the 3 different types of bulbs had been growing.
In maths we consolidated skills of counting, multiplication and addition by using money.
We learnt more about the different features of castles in our History lesson and thought about how people used them.We began to collage Warwick castle in Art, but still need to add lots more details before we are finished so we can see all of the features we have learnt about in History!
Going for Gold medal winners:
Zachary - for having a more positive and enthusiastic attitude towards his learning.
Olly - for working hard to improve his writing.
Freya - for writing a super newspaper report.
3rd March 2017
Week 2 of this term has been a very busy one indeed!
We began the week becoming 'Dragon Experts' in English and we had lots of fun when our class was visited by a variety of 'Professor Know-It-Alls'.
On Tuesday we all had an amazing time on our class trip to Warwick Castle. We loved the Horrible Histories Maze as well as exploring the different parts of the castle. Unfortunately we didn't find any dragons, but all learnt a lot along the way. The children all behaved impeccably and there were even a few who were quite sleepy on the coach trip back!
In Maths, we continued to work on our skills of counting in multiples as well as multiplication and division facts.
We investigated Materials in Science to see which would be the best to make a net to catch a dragon.
On Thursday it was World Book Day. The children all looked fantastic dressed as book characters. We had a super morning reviewing our stories and competing in teams in a book quiz!
On Friday, we all enjoyed our dojo point treat of a teddy disco and will be earning lots more dojo points to get to our next treat.
Going for Gold medal winners:
Oliver - for amazing reading skills, now becoming a 'Caterpillar'!
Irina - for writing a super recount with correct punctuation.
24th February 2017
The Wombats enjoyed their half term break, but certainly came back to class ready to be the best they can be!
In Literacy, we had a letter from the people of Louisville asking us to help them find out more about the dragons in their town. We watched some 'News' clips of the dragons and have begun our mission to find out if the dragons are dangerous or not and whether the people of Louisville are safe!
In Maths we practiced our counting in 2s, 5s and 10s and worked on retelling multiplication and division facts with 2 5 and 10. We also worked on our written methods for these calculations to help us with facts we didn't know.
We learnt all about Bulbs in science and have each planted one, ready to watch how they grow and compare them to how a seed grows. There are three types of bulbs so we are eager to see which will grow first, and which will grow the tallest! We have also set up a little investigation to see how one will grow in the light compared to in the dark!
In ICT we worked in teams with a beebot and a map. The teams created their own route and wrote down the instructions to get beebot from the start to wherever they put the dragon! :) We had lots of success with 5 written programmes that worked.
We are getting very excited about our trip to Warwick Castle next week, and in geography we used our map skills to find towns and cities around the UK that have castles.
Going for Gold Medal Winners:
Penny and Willow - for showing confidence with their written
methods of multiplication and division.
3rd February 2017
Week 5 has been quite exciting in the Wombats Class...
While continuing our fantastic story writing skills in English and learning about time and handling data in Maths, our highlights this week include topic learning in and out of the classroom.
On Tuesday we all enjoyed our trip down to St Michaels Church in Bugbrooke. Steven met us in there and talked to us about the church and why it is important to Christian people. We loved having a look around and discovered lots of interesting parts.
We also LOVED our Chinese New Year day on Wednesday to learn about the celebration. We enjoyed some Chinese fan dancing as well as a range of art and design activities but I think it is fair to say the part the children enjoyed the most involved Chinese Food. I was very impressed with the braveness of everyone - trying all of the different sauces on offer. Some sauces were definitely enjoyed more than others! We also had a quick lesson on how to use chopsticks, and it was lots of fun trying to use them to eat some noodles! :)
Going for Gold medal winners:
Kaylen - for super 'hold a sentence' work in English.
Daisy and Harrison - for fantastic 'Picasso' dragon pictures.
27th January 2017
What another busy week we have had!
In English we are still writing our dragon stories and have been including some very exciting events and problems to be solved! We have also thought about adding conjunctions to our sentences to help make them longer.
We applied our addition and subtraction skills in maths, and looked at 'inverses'. We learnt how the same 3 numbers could make 4 number sentences, and began to use our knowledge of number to check whether an answer is correct or incorrect.
In science we learnt about the different ways humans grow and change as they get older, and made little zig-zag books to show what we had learnt.
We loved our ICT lesson, planning routes on a treasure map to find treasure. We can't wait to use the bee-bots next week.
Finally, in Art, we learnt a bit about Pablo Picasso and his style of painting. We then attempted to create our own pictures in the style of Picasso and they are looking fab but are not quite finished! When they are, you will be impressed I'm sure! :)
Going for Gold Medal Winners:
Isla - for super work in literacy, working hard to achieve her writing target.
Penny - for fantastic work with 'inverses' in maths and super adding and subtracting on a number line.
20th January 2017
It was another week packed full of learning in the Wombat class!
In maths, we learnt different strategies for solving subtraction number sentences, including using straws (where we sometimes had to 'crack a ten' when there weren't enough units!) as well as using number lines and partitioning.
We continued writing our dragon stories in English, and used some more 'boomtastics' -Onomatopoeia and Repetition - in our sentences.
In geography thought about where we might need to go to hunt for dragons, so learnt about the names of countries in the UK as well as some cities in each. We labelled maps to show where they were.
We continued learning different techniques of jumping in PE, and really worked on our balanced and controlled landings when jumping on and off of benches.
In science we learnt about life cycles, finding out how some animals grow and change from being a baby to being and adult.
Going for Gold Medal Winners:
Freya - for a fantastic attitude towards improving her writing and working hard on her handwriting.
Lucas - for an improved attitude towards his English work..
13th January 2017
The Wombat class have come back after the Christmas break all ready for a new year of learning.
In literacy we have begun writing adventure stories. So far we have been using strategies like 'repetition' and 'similies' to add excitement our sentences.
We have been working on our addition skills in maths and have learnt a variety of strategies for working out addition calculations.
In geography we have begun thinking about where dragon hunters might go searching in the world and learnt the names of the continents and oceans of the world.
On Friday we were very excited when it began to snow - and loved playing in it at playtime!
Going for Gold Winners:
Charlotte - for improving her effort in her writing and working hard on her targets.
Hayden - for super addition in maths.
Another busy week for the wombat class!
We finally finished our DT task - designing and creating our own vehicles. We added axles and wheels, then painted our own designs. They all look super and will be coming home very soon. :)
Our Christmas carousel was a success - we used lots of different skills to design bauble decorations, paint christmas cards, make bookmarks and calendars, and create rice crispy puddings. It was enjoyed by everyone!
We also looked at the Christmas story - used drama to retell it and then made our own little books to tell it.
We are all looking forward to Christmas party day on Monday - then 2 more days to go until the Christmas holidays!
Merry Christmas Everyone!
Going for Gold Medal winners:
Freya - for outstanding dedication to practicing and performing an amazing part in the Christmas play.
William - for amazing enthusiasm when acting, singing and dancing in the Christmas play.
9th December 2016
The Wombats class really impressed this week with their acting, singing and dancing skills. We were finally ready to perform our Christmas play - The Magical Christmas Jigsaw. Each child who got up onto the stage tried their best and delivered a truly special performance - it got better every time!
I really was a VERY proud teacher at the end of it all.
It was lovely to end the week with a treat for reaching 1000 dojo points. We all snuggled in with our teddies and pyjamas on to watch a film and enjoyed some snacks too!
2nd December
Another hard working week for the Wombats.
We have spent a lot of time practising our songs, dances and acting for the Christmas play. It is coming along nicely and we are all getting excited about performing it next week, though there are some nerves too!
In English we have learnt about conjunctions, and used them to extend sentences about aeroplanes. We also looked at editing and correcting paragraphs to add the correct punctuation and spelling.
We learnt about multiplication in maths - 'lots of' and 'groups of' were ways of helping us understand this calculation. We used groups and arrays to explore what happened when you switched the order of the numbers in the calculations and found you still get the same answer!
In History, Miss Cooper taught us about the history of flight, and how flying vehicles have changed over time. We enjoyed all of the videos showing early flight and then ordered the vehicles on a timeline.
Going for Gold winners:
Trinity-Beau - for using conjunctions in her writing independently.
Kaila- for working hard to improve her handwriting.
25th November
Week 4 of this term has been busy as normal!
We used money in maths this week and had to use lots of different skills, including counting in different numbers, addition of amounts of money and subtraction to work out change!
In English, we became experts on Fire Engines, sorted facts into sub-headings and then started creating our very own non-fiction texts about them. Lots of children tried to use their very best kinetic letters so the books could look as good as possible!
We had our very first go on the new adventure playground, learning how to use it safely. Now we are ready to use it at play times, when it is our go :)
We have had lots of practices of our Christmas Play, and so far the speaking and dances are looking good. We will keep working on them so they are GREAT!
GOING FOR GOLD MEDAL WINNERS:
Isla - for super addition of amounts of money.
Kaylen - for great independent learning in maths when counting money.
Isaac - Fantastic work in History about Vehicles from the Past
18th November 2016
We have been up to lots of great learning again this week in the Wombat class.
In English we began to look at non-fiction texts and sorted what we have learnt about the 'Naughty Bus' into a non-fiction report frame. Then each group wrote a paragraph about one sub-heading! We also learnt how to add the suffix -er and -est to change words.
In maths we were challenged by fractions! We found lots of different fractions, including halves, thirds and quarters, of shapes as well as numbers. It was quite tricky but we persevered!
We loved our bouncing ball investigation in science, finding out which surface made our ball bounce the highest. We also loved beginning to make our 'bottle' vehicles, cutting and preparing the bottle and then got messy with the paper-mache!
GOING FOR GOLD MEDAL WINNERS:
William - for super knowledge of fractions of shapes.
Billy - for great perseverance finding fractions of numbers.
11th November 2016
The Wombat class have had another brilliant week of learning. In English we have been enjoying the Naughty bus story, ordering and retelling it. We have also learnt about contractions – they're quite tricky!
Maths this week has been a week of doubling and halving. We tried to recall the number facts as well as working them out with cubes and counters.
In science we began our learning about Materials. We learnt about different types of materials and thought about the different properties of them. Words like transparent, absorbent, waterproof and brittle were some of the ones that were used.
We had a super outdoor PE/DT lesson with our own 'vehicles' from home. We loved having our scooters and bikes on the playground and completed challenges to transport 'cargo' to different places. We continued to think about the different parts of vehicles in another DT session and created our own vehicles from construction equipment to fit a design brief.
Going for Gold Medal Winners:
Irina - for super problem solving with number facts in Maths.
Zachary - for being an kind and helpful friend.
Penny - for super spelling in her tests and any writing she completes!
4th November 2016
The first week back after half term has just flown by, and the start of our new topic 'Ready… Steady… Go!' has been very exciting.
On Tuesday afternoon we were lucky enough to have Mr Clucas bring a real racing car onto our school playground! We planned and wrote questions to ask and found out lots of information about this very special vehicle. Afterwards we wrote as many facts as we could remember in our English lesson.
In maths this week we worked on our number fact skills – practicing making numbers up to 20, as well as using those facts to work out larger numbers. We even worked on number sentences with missing numbers and used our number facts to help work out what is missing.
We looked at the changing seasons in Science this week – focussing on the changes that have happened from Summer into Autumn.
We began looking at transport and travel throughout history, and placed different vehicles on a timeline from the oldest to the newest. In DT we continued looking at vehicles, and realised that vehicles are much more than just cars! We explored the vehicles that had wheels more closely, and named and labelled different parts.
Going for Gold medal winners:
Harrison - for super number fact skills.
Willow - for fantastic writing about the race car.
Our First Topic was...
Heroes and Heroines!
This term our literacy will involve reading lots of stories with heroes and heroines of different kinds, and work on writing our own adventure stories. We will be exploring 'real life' heroes and famous heroes from the past in our History lessons and use Superheroes to help us explore maps and directions. Our ICT will see us become painters and our REAL PE will help us develop lots of skills to become amazing at balance and movement.
21st Oct
It may have been the last week of the term but this week we packed in as much learning as ever!
In literacy we wrote our own versions of The Tunnel story. The children all impressed with their effort and were trying their best to include lots of the writing skills we have been learning this term.
In maths we worked on Patterns, looking carefully to spot rules and work out missing parts of shape patterns and number sequences.
We had a super DT day where we created a jinx frame. The children measured a piece of dowel and carefully sawed to cut each small piece the correctly size. I was extremely impressed with their sawing skills – some children picked up and used a saw for the very first time! After putting our frames together, the children mixed colours to paint and decorate them and then created a picture of their hero to put inside. They really look fantastic!
On Friday morning we had our termly spelling bee and I was proud of every child who chose to take part.
We had a fantastic Autumn art session on Friday afternoon – the children loved learning about the season and creating art work using different techniques and tools.
14th October 2016
The Wombats have had another brilliant week of learning!
We continued the Tunnel story in English, and began to think about creating our own characters and setting for the story.
In Maths, we used number lines to help us add and subtract. Some of us even began to draw our own number lines to work out number sentences.
We learnt about Walter Tull in our history lesson, found out why he is a local hero and created timelines of his life. Also this week, we looked at 'real life' heroes and how everyday people do important jobs to help our communities like the police, doctors, nurses and firefighters.
In ICT we finally finished illustrating our pictures for the class story. We can't wait to see our finished book in the reading corner very soon!
Finally, the disco after school on Friday was lots of fun and enjoyed by many. Wombats really are great dancers! :)
7th October 2016
So much has happened in the Wombat class this week.
In literacy we have loved our learning based around the Superworm story. We have been improving sentences, using adjectives and punctuation to write the best sentences possible. We started working on our number formation in kinetic letters and worked on the numbers 2 and 3.
Our maths learning this week saw us improving our place value and counting skills, understanding what each digit means in a 2 digit number and practicing counting in 1s, 2s, 5s and 10s.
We created our own timelines in history, thinking about how we have changed and ordering important events from our past.
On Friday, some of our children joined other year 1 and 2s at a Rugby wow day at Campion. They really impressed with their participation, enthusiasm and behaviour. We also loved our afternoon of art and DT linked with the Superworm story – making superhero masks was very popular!
Also, well done Wombats for winning the Mr Ford Award this week! :)
Going for Gold medal winners:
Stephanie - for super sentence work.
Olly - for amazing rugby skills.
Daisy - for fab counting in 2s, 5s and 10s.
30th September 2016
This week has been so busy in the Wombat class and has just flown by!
In English, we worked on our sentence level skills, improving sentences with conjunctions and adjectives. We loved reading the Traction Man stories as well as looking at the characters from the Incredibles. We worked on the 'Window Cleaner' family in Kinetic Letters.
In maths we improved our shape and measurement knowledge. We worked on identifying and naming 2d and 3d shapes in real life objects. The children especially loved trying to create their own superheroes following a set of measurements, and there were some great partner work skills on show to do this.
We helped Traction Man to save the day in our Geography lesson. There were characters hidden around the school by the Evil Pillows and we needed to follow directions and record the routes to find them all!
Finally, we enjoyed our class reward for reaching 500 dojo points this week - a movie, teddy and popcorn treat in the afternoon on Friday. We are already working hard towards our next reward!
Going for Gold medal winners:
Barry - for approaching his learning with a smile on his face.
Lucas and Brooke - for super spelling - getting all words correct in the test!
23rd September 2016
Week 3 in the Wombat class has again been full of super learning and lots of hard work.
In English, we continued to practice our story map for 'The Tunnel' and worked hard on our writing to retell the story. We practiced and improved our abracadabra family in Kinetic Letters, and are continuing to implement this in our English books and writing in other lessons too. We had 2 days of reading carousels this week, and each group improved their reading skills in different ways.
Maths this week was all about addition and subtraction, and we learnt how to do this in different contexts with a range of strategies. We used our skills to solve problems, including word problems on Friday.
We had a really super science lesson investigating our senses. We thought carefully about which sense we each thought was the most important, and our strongest, and then used sight, hearing, smell and taste in 4 science challenges. It was lots of fun and I know that we definitely enjoyed the 'taste' part of the investigation the most! :)
In geography we practiced our birds eye view skills to create maps of our classroom. We had to think carefully about what each item looked like from above and created a key to show how different items in our classroom were represented on the map. This proved trickier than first thought but they do look great!
Going For Gold Medal Winners:
Ivan - for fab problem solving in maths.
Oliver - for working hard on improving his handwriting.
Evie- for super independent writing when retelling the Tunnel story.
16th September 2016
Week 2 has been another fantastic week of learning for the Wombat class.
In Kinetic Letters, our bodies have been becoming stronger with our core body and finger exercises. We practiced the 'jumper family' this week and our handwriting in any writing we do is improving every day.
We read the story 'The Tunnel' in Literacy and really loved all of the drama related to it. We created our own tunnel to crawl through, and the children used their creativity well to imagine and describe what was on the other side!
In maths, we have been busy adding in different ways and learning lots of number bond facts. We have also been learning about odd and even numbers – using our maths superpowers well to look for patterns and rules.
We began looking at maps and plans in our geography this week, focussing on 'birds eye view' and trying to identify objects and places from an aerial view.
We ended the week with a very fun and messy art lesson – experimenting with lots of different media to mark make.
Going for gold medal winners:
Isaac - for exceeding expectations in his Maths and English work.
Hayden - for giving everything a go with a smile on his face.
Gracie - for determination to succeed in maths with balancing number sentences.
9th September 2016
We have had an amazing first week to the year and all enjoyed working in our new classroom! We have been busy learning what it is like to be an amazing 'Wombat' learner, and have worked hard in a range of activities to be part of a team. We read Wombat Goes Walkabout and completed reading activities to do with the story.
In Maths, we practised our counting and place value skills - and I was really impressed with their knowledge!
Growth mindset is important to help us be the best learners we can be, and we learnt about how our brain is a muscle and always needs to be exercised. The marshmallow challenge proved tricky, but we all had a really good go, didn't give up, and got a bit sticky in the process.
In PE we played team games which helped us communicate with each other and it was great to see everyone encouraging their team mates.
On Friday, we had a 'super' day becoming Superheroes! The children all looked amazing dressed in their costumes, and did not let it distract them from doing some super learning too. We created our own superhero logos and then created some adventure stories for our superheroes to save the day! We also learnt how to create a moving picture - where our superheroes were flying across a background we created.