Mrs Viney

Our topic this term is:
Once upon a time...
Book Worm of the Week ....
Sophie W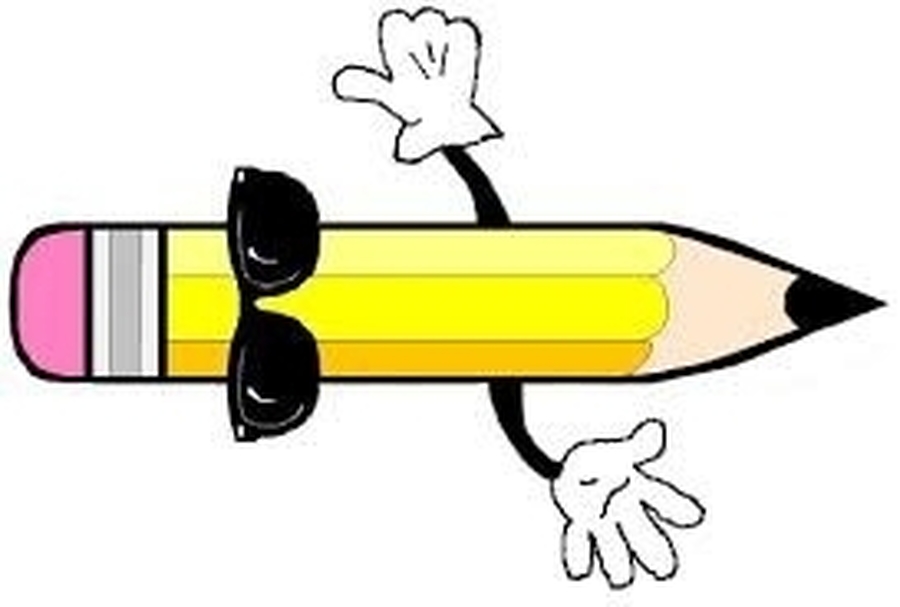 Harry A ...
is the most improved hand writer this week
Gold Medal Winners this week are...Max and Tegan
29/7/16
What a wonderful year! I am so proud of how the class worked so hard and made such fantastic progress. I have felt very privileged in watching them grow, become more confident in all aspects and achieve 'the best that they can be' in so many areas. We had a 'goodbye' picnic at the Millennium Green where the children played and drew pictures of their surroundings as well as finding out about the many different trees which grow in the area.
I would personally like to thank the staff, pupils (past and present) and parents for their kind, thoughtful words, cards and generous presents. I have had an amazing 17 years at Bugbrooke School and I shall honestly miss the school, the children, parents and my colleagues. A special, massive thank you to Ms Cooper who has contributed in helping the children in my class to achieve their potential in so many ways over the past few years.
Wishing you all a wonderful summer.
Love from Mrs Viney (and Fluffy)
xx
A big thank you to everyone for providing such wonderful costumes. It has really been the most amazing, invaluable, experience which, I am sure, the children will never forget.
I look forward to reading their recounts of the day.
24th June
On Monday the children arrived to the classroom being transformed into a Victorian classroom. They were asked to follow Victorian rules and work as Victorian children did. Everyone took it very seriously; standing when an adult came into the room, writing on a 'slate', repeating facts and rules over and over, being still and quiet all the time and only speaking when asked to. They learnt that if you did not follow the rules or answer questions correctly then the cane and the dunce cap came out.
The children also found out, through role play, what it felt like to be a rich child or a poor child in Victorian times. They went on to write amazing diary entries. Other activities have been making and decorating Victoria sponge cakes and drawing Victorian clothes on photographs of themselves and their friends. We have continued looking at Lewis Carroll, this time his illustrations alongside more modern illustrations of Alice in Wonderland characters. The children copied the style of these artists to depict the characters in the story.
Today we started to make our own Victorian Books. The children have many facts about living in Victorian times at their finger tips now. They seem to have really immersed themselves in the topic this week.
We have started to prepare for the Summer Fair next Friday by painting our stall banner for the cookie stall. We would really appreciate any homemade contributions - but it is not compulsory. We are also busy learning our dance routines ready to show everyone on Friday (see videos below).
17th June
Firstly, well done for excellent behaviour from everyone this week and the class stayed totally 'Green'.
Throughout the week the children have worked very hard in maths. They have been solving problems in the context of money. This has involved adding amounts and giving change by finding the difference or subtracting amounts. Today they were each given a coin and added two amounts, from their sheet, then worked out how much change they needed. The children were rewarded for their efforts as the 'Tasty Treat's Tuck-shop' appeared and they were allowed to buy real sweets if they had solved their problems correctly.
We are continuing to learn about the reign of Queen Victoria and in English have started to learn about the Victorian author, Lewis Carroll. We started to read Alice in Wonderland and to write different types of sentences based on the story.
The Summer Fair and Junior Strictly events are fast approaching so we have been dancing nearly everyday. I am very impressed by how professional some of the couples look and how everyone is having a good go at learning some very complicated steps. If you would like to come and cheer the Bugbrooke squad on at the Derngate on July 9th, you can buy tickets online or from the box office. Our competition is the 9:30 event.
10th June
The children have returned to school this week with an excellent attitude to their learning. They are really interested in the new part of our topic 'Once Upon a Time' where we are focusing on Victorian times. The children have been ordering events which happened after Victorian times and even finding out that historical events have happened after the year that they were born - one being the invention of the ipad.
They are also beginning to find out that it was not an easy life for children who lived in Victorian times. This will culminate in our visit to Holdenby House.
In English we have started to look at Victorian authors and poets such Lewis Carroll and next week we will begin to read Alice in Wonderland.
The phonic skills of all year 1 children and some year 2 children will be tested next week. Please remember to practice reading the word lists which were sent home as well as any extra phonemes which your child may have been given in their book bags. Results of the phonic screening test will be reported to parents before the end of term. Year 2 SATs tests are currently being collated and moderated and will be given to parents with reports on 13th July.
All the children are becoming very good at dancing the cha cha cha and the children who are dancing at The Derngate have learnt the first part of The Waltz today. We look forward to showing you our dancing skills at The Summer Fair on 1st July. Our class stall on this day will be 'The Cookie Monster Stall'. We will be making cookies in school and would also be grateful for donations of cookies to sell on our stall on the day of the fair.
27th May
This week we finally filled our 'gem jar'. For their whole class reward the children chose to visit the play area at the top of the field. They had a fantastic time playing together on the equipment.
We also held our 'Spelling Bee' today. It was a very close contest, especially 'Red Group'. The winners were:
Sophie C, Clara and Jemma
During the week the children have planned their own traditional tales and then they wrote them yesterday. Wow! The children's handwriting, spelling and punctuation have improved so much over the past few weeks and I was so impressed by their many imaginative ideas. I look forward to reading through them all properly next week.
In maths we have been working on shape and money and will continue to work on these as well as 'time' after the holiday.
Our mini-geography topic about forests culminated with the children making and writing very colourful postcards about rainforests.
Please make sure that you listen to your child read, at least 5 times each week, as this is vital to their progress in this stage of their education. Thank you.
20th May
This week was Healthy Schools Week. Thank you for your support in this event. The children have self-monitored what they have eaten this week and have learnt about the benefits of living a healthy lifestyle. In assembly we were told all about 'hidden sugars' in foods and what this does to our bodies. We have made Muesli and, almost all the children, thoroughly enjoyed eating it. Mrs Hartgroves took the year 2 children for a fruit tasting session and again the children really enjoyed trying different types of fruit. We have been exercising everyday, mainly by rehearsing the 'cha cha cha' ready for our performance at the Summer Fair.
Year 1 children have been working on a mini project based on Little Red Riding Hood. They have looked at the story from the point of view of the wolf and made a healthy basket of food for Grandma. All the children took part in measuring activities by: weighing out ingredients for Grandma's basket, measuring the capacity of liquids to make an 'anti-wolf spray', as well as reading scales and comparing the length of different characters from traditional tales. Our English work this week was based on sentence work using characters from traditional tales. The children are becoming more confident in using terms such as 'adjective', 'noun', 'verb', 'adverb', 'past' and 'present' tenses.
We continued our work on plants in science by comparing different types of plants and in geography we found out about plants in rainforests and where in the world rainforests are located. In ICT we continued to learn how to edit photographs using 'Be Funky'.
The children filled their whole class reward jar this week and have chosen to go to the play area at the top of the school field for one of the sessions next week.
What a lot we have packed into this week!
13th May
The children have worked very hard this week, especially in maths. We have been applying all the skills and strategies that we have worked on throughout the year to solving mathematical problems. We have also been revising areas such as shape, data handling and time. In English we have continued to work on handwriting, spelling and grammar as well as reading different traditional tales. Today the children wrote the story of Baba Yaga using the language that they have learnt through the story map over the past few weeks. I was extremely pleased with the way that they have applied the skills from spelling, handwriting and grammar lessons to this piece of writing. They have all made so much progress in writing this year.
On Tuesday we found out about the artist William Morris and compared his work to that of Henri Rousseau. The children enjoyed writing about Morris and carefully copied some of his designs. The year 1 children really shone through in this activity; Isla and Finleigh produced exceptional pieces of work.
In science we investigated seed dispersal by making our own 'helicopters' to represent sycamore seeds. This caused great excitement and we were surprised by the results. The children compared, observed and recorded their results.
In PE lessons we have started to learn the cha cha cha. This was hard work at first but the children are now beginning to master the steps and avoiding treading on each other's toes.
6th May
This week the year 2s have worked very hard in their reading tests. They have really impressed me with their motivation and enthusiasm to complete the tests. The year 1s have been working on a mini-project based on the story of The Three Little Pigs. They listened to 'The True Story of the Three Little Pigs' and then decided whether they thought the wolf was innocent or guilty. Most children thought that Mr Wolf was innocent and argued his case very well.
The lovely weather has enabled us to work outside during PE and ICT lessons. in ICT the children have been learning how to appreciate and take 'good' photographs. They took some very creative photographs of plants and trees, which I thought were actually better than the examples that we had been looking at on the website. Next week the children will learn how to edit and enhance their photographs.
We will be doing lots of maths next week in preparation for the year 2 tests during the following week. The children have all made good progress in maths this year and I am sure that they will be excited to show me what they can do.
In literacy we will continue working on spellings, phonics, handwriting and traditional tales.
Mrs Clucas and I begin our dancing training on Monday evening. Next week we will teach the children the dances that we learn, ready for our Summer fair and 'Strictly Come Dancing Competition'.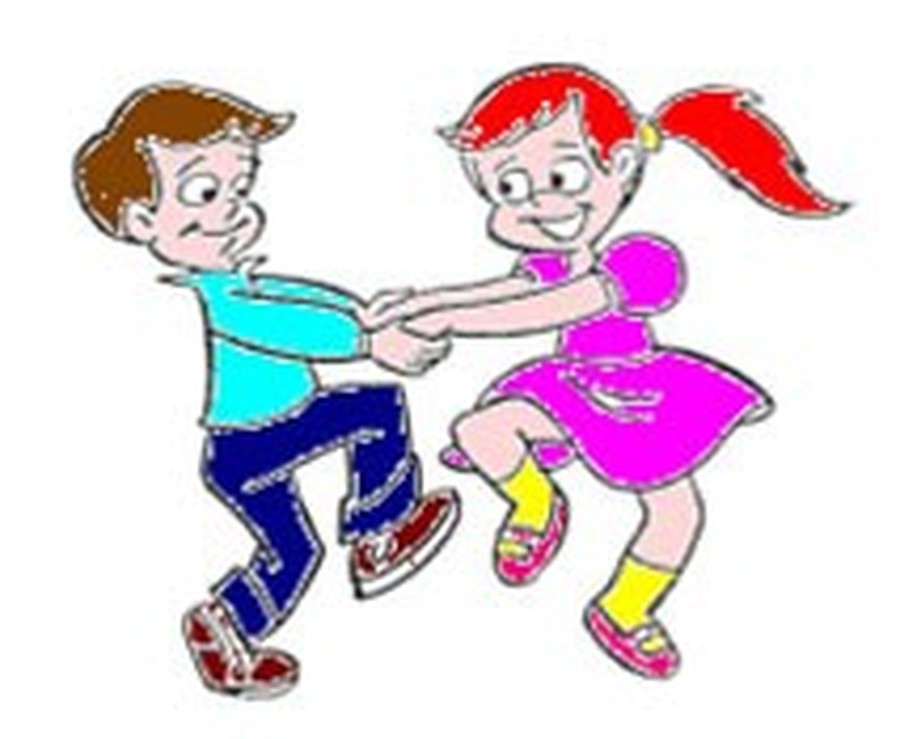 29th April
The children were all very excited to tell me the things that they have enjoyed learning about this week...
Tegan said that she enjoyed learning the Russian traditional tale of Baba Yaga through a story map. Today they wrote descriptions of the main characters in the story using amazing adjectives.
Isaac said that he enjoyed the maths lessons about telling the time, number patterns and fractions. Mrs Cooper named Claudia, 'Queen of Fractions'!
Jake said that he enjoyed the geography; learning about forests and making maps of imaginary forests.
Many children said that they enjoyed science lessons this week where they completed their booklets about wild flowers and trees, with very pleasing results.
Next week the year 2 children will be doing lots of reading comprehension work as the year 1 children do a mini-topic about a very familiar traditional tale. All children will continue to work on problem solving using the four rules in maths.
Please check your child's reading bag for a letter about our Victorian day at Holdenby House.
22nd April
This week we started by finding clues to a traditional story which the children deduced was Hansel and Gretel. The children used drama to imagine that they were walking through a forest and went on to sharing some amazing adjectives. After working on the construction of sentences for the middle part of the week the children then wrote their own description of a forest setting. I am really pleased that the children are transferring their handwriting skills from our daily Kinetic Letters lessons into their written work.
In maths the children have been working on different addition and subtraction strategies and have been using these in the context of shopping and giving change. We have also been working on sharpening our mental maths skills by learning 2s, 5s and 10s times tables.Next week we will be working on fractions and telling the time.
In art lessons we have been looking at the work of Henri Rousseau, who painted jungle/forest scenes. The children learnt how to use washes and to mix different shades of green to paint their own paintings in the style of Rousseau.
15th April
We have had a super start to the new term. The children have returned to school refreshed and ready to learn. They have worked very hard, particularly in maths, this week. Year 2 children are all confident in dividing and multiplying numbers, some children using practical methods and others moving on to written methods. Year 1 children are confident in using repeated addition and some are also able to multiply numbers. Next week we are working on addition and subtraction in different contexts and year 2 children will continue to learn their times tables.
'Once upon a time...' is our new topic. Today a letter was sent home giving a rough outline of what we hope to cover in the topic. We started the week by looking at what a 'Traditional Tale' is and the children enjoyed being story tellers and listening to lots of different traditional tales throughout the week. Today they wrote their own tradition tale. I look forward to reading the magical stories with princes, princesses, knights, wolves, witches and lots of talking animals.
We have started working on a different approach to spelling based on a programme called 'Spelling Planet'. The children take part in different spelling activities every day. Please look out in spelling books for the spellings that the children are working on this term. It would be of great benefit to work on these spellings at home. Also look out for our 'Spelling Bee' at the end of term.
On Wednesday the children enjoyed using different media to create pictures of heroes and villains. They also used collage around photographs to transform themselves into a character from a traditional tale.
We are a totally 'green' class AGAIN this week.
Well done everyone - keep up the hard work!
18th March
Thank you to everyone for your generous support in our sponsored 'Walk a Mile' for Sports Relief today. We braved the cold and drizzly conditions this morning to walk well over a mile as well as take part in many different sports activities that the year 5 and 6 children provided for us. Many of the children tried new things for the first time and everyone thoroughly enjoyed themselves. We followed this with a 'Goodbye' party for William and Max H who are moving away from Bugbrooke this weekend. We also managed to fit in handwriting and a spelling dictation test this morning! The children need to make sure that they learn their spelling lists ready for our 'Spelling Bee' next Thursday.
This week in English we have continued to write our reports about the ISS and we will finish these next week. I am really pleased with the way that most of the class are now applying their 'kinetic letters' handwriting to their own written work. Some children have started to join their letters - they are learning how to join 'window cleaner' letters.
In maths we have been investigating the relationship between the four rules. For example how we can use addition skills to find missing numbers in subtraction problems and the relationship between multiplication and division. We have also been looking at number sequences.
Our bean plants are growing taller and taller everyday. The children have been measuring and observing their plants and are very excited to see such stunning results from a small seed. Next week we will be checking the seeds that have not been watered and have been grown in the dark so that we can compare their growth. We have also designed our own seed packets and written instructions on the back.
In RE this week the children have been learning the Easter story. They have worked on the story through drama and have started to write and illustrate their own versions.
11th March
This week we have been reading and learning facts about the International Space Station (ISS). The children used the internet, fact sheets and videos to find out and remember facts. The teams then 'tested' each other on their knowledge as 'Professor know-it-alls'.
We put all the information into sub-headings and next week we will write up each paragraph. If the children wish to, they can research new facts at home and bring their information into school.
In maths we have been working on measures and scales including time. The children all found this tricky to start with but made good progress over the week.
As part of our science topic about plants, on Thursday we walked around Bugbrooke to see which plants and trees we could name. We enjoyed walking to Shady Lane to see how the shrubs and trees that we planted in November were getting on. We saw lots of signs of Spring; buds on the trees and bushes and lots of spring flowers that the children can now name.
4th March
Firstly I would like to say a big thank you and well done to the whole class for being totally 'Green' for the second week running and also winning the 'Dinner Ladies Award' for our excellent behaviour at lunchtimes.
The children loved dressing up for World Book Day. They made story maps and acted out stories to include the characters that they were dressed in and some children made video trailers for books that they had brought in. A special 'well done' to Claudia and Harry for their amazing video. The children enjoyed listening to many stories during the day: Burglar Bill, The Bad Tempered Ladybird and Tyrannosaurus Drip all came to the classroom to read their stories to the children. Some children visited the school garden where Peter Rabbit told them his story and the children were able to share some of the vegetables that he took from Mr McGregor's garden! Other children enjoyed visiting different book characters throughout the school. The children were very excited to take new books home from the 'Book Swap.
In maths this week we have been working on fractions of numbers as well as trying to speed up our mental recall of facts - addition and multiplication facts.
In English we have started our new unit of work about non-fiction texts. We are doing this through our space topic and focusing on The International Space Station. Next week we will become experts (Professor know-it- alls) on the subject in preparation to write our own non-fiction texts. We started to use Powerpoint to make a mind map of questions that we would like to find out the answers to about the ISS. Next week we will use the internet to help us answer some of these questions.
We found out how Tim Peake might be able to locate Bugbrooke from the ISS by looking at the shapes of our continent and country using Google Maps.
26th February
The week started with our attempt to help to break the world record for the most people simultaneously taking part in a book quiz. Well done to Sophie and Edward who scored the most points in Key Stage 1 and Issy who was our class winner in Year 1. These children were all presented with a £5 book token donated by local businesses. All the children joined in the quiz with great enthusiasm and enjoyed the experience (see 'School News' section on the website for photographs).
On Tuesday we visited Think Tank to further our scientific knowledge. It was a very enjoyable experience. The children all behaved well and participated in many activities. Their favourite parts were: seeing the 'spitfires', visiting the science garden, the dinosaur section, Kid's City, the planetarium and, of course, having lunch!
On Wednesday very tried children helped to create a story map and wrote about their experiences at Think Tank. I am really pleased that they are continuing to use Kinetic Letters in their written work and many of them are beginning to self-check that they are holding their pencils correctly. In the afternoon we started our new science topic about plants. We drew and labelled plants and planted beans.
On Thursday we spent most of the morning working on comparing numbers and number sentences using the words and signs for 'greater than', 'less than' and 'equals' as well as learning about changing verbs to the past tense.
Today we started to learn about writing non- fiction texts and we also had fun in our games lesson when we had lots of relay races using the skills that we have been leaning in our PE lessons.
We said a very sad 'goodbye' to Mrs Clark on Thursday afternoon. She will be greatly missed but she has promised to come back and visit us soon.
12th February
Firstly, a massive well done to Edward who won the FOBs competition to design a new logo. The whole class were very excited to see Edward's design on the FOBs letter.
Congratulations to our Spelling Bee winners this term: Tegan, Michael, Max H and Isla. All the children now have new spellings in their books ready to learn for next term.
The year 2 children have been doing tests this week in spelling, grammar, punctuation, arithmetic and mathematical reasoning. This is in preparation for their national tests in May. They are the first year group to take these new tests. We have sent home some grammar and punctuation questions for the children to have a go at during the half term break.
We had fun out on the playground doing PE and learning new skills using rugby balls. The children enjoyed science this week, where they continued to learn about where different materials come from and the difference between man-made and natural materials.
In literacy we planned and read stories from The Oxford Reading Tree. If our stories are good enough we will be entering them into a national competition to celebrate 30 years of The Magic Key Stories.
The children have worked very hard this week and I hope that you all have a good well earned break next week.
5th February
As you can see our classroom was a very busy place this morning. As part of our whole school maths day, we teamed up with friends from the other year 1 and 2 classes to solve mathematical problems. I was so impressed with the team work and enthusiasm that the children displayed as well as their ability to use their mathematical skills in a real situation.
On Tuesday we took part, along with 400,000 other school children, in the Cosmic Classroom. This involved a very exciting live link with Tim Peakes aboard the ISS. The children learnt about what it was like to live in an environment without gravity, eating and drinking in space as well as what happens to water droplets when there is no gravity. The children, for some reason, were fascinated that Tim was not wearing shoes!
In history the children found out about the space shuttle and in science they enjoyed learning about the different creatures that adapt, migrate and hibernate in the winter.
Next week we will be holding our termly 'Spelling Bee' so don't forget to learn how to spell the words on your spelling lists.
29th January
The children have been working on a story by Minnie Grey called 'Toys in Space'. We have learnt the story by reciting it with the help of actions and a story map. Today the children wrote the story using the story map. Many of the children did not want to stop at playtime and chose to finish their stories. I am really looking forward to reading them all. Well done!
In maths we have been learning about direction and positional language. We made a grid on the carpet so that the children could give each other accurate directions to follow. We have worked on words such as 'clockwise'/'anticlockwise', 'half'/'quarter' turns. Next week in maths we are working on money, including coin recognition, solving simple problems involving addition and giving change.
We had two afternoons of science this week. In our first lesson we looked at different materials which have been used in space inventions and in the second we made space suits to protect our 'eggonauts'. We were investigating which was the best material to protect our eggonauts. We sent them 2 metres high and then dropped them to the ground. As you can see from the photographs our brave eggonauts were quite bumped, bruised and cracked from their adventure but still had smiles on their faces.
And finally...well done everyone!
Our class read an amazing 82 times at home this week. Thank you - keep up the hard work!
22nd January
Another busy week. The children have nearly worn their pencils out with all the writing writing that they have done. In English we have been working on a story called 'La Luna'. The children wrote their own version of the story by 'stacking up' sentences. This involves learning techniques which we can use to make our sentences more exciting and 'building' one or two sentences together each day. We had a very successful week in maths. The children were working on division and, once they could use different strategies to work out the answers to problems, the year 2s and some year 1s were then asked to mix these in with multiplication problems. They were highly motivated and many children wanted to continue in their own time!
In history the children learnt about the moon landing in 1969. They worked in small groups to re-enact the events - it was all very realistic! They then went on to produce very creative cartoon strips to retell the events. In ICT we created algorithms for Beebot to follow, to direct him from the Earth, to the moon and then on to Mars.
15th January
A super week of learning in class this week!
In maths all the children made excellent progress in being able to solve multiplication problems. They have also been working on mental skills in 'Calculating Caterpillar' activities at the beginning of each maths lesson. I can really see a difference in their speed in recalling number facts and everyone is very enthusiastic to sharpen their skills. I am also really starting to notice a difference in handwriting skills as most of the children are now applying their letter formation knowledge from kinetic letters lessons to their own written work. This week in English we have been reading Dr Xargle books and have written our own versions of the stories today. In science we re-enacted the solar system on the playground - it made us all very dizzy but all the children were able to recall the planets in the correct order when we returned to the classroom.They also enjoyed learning interesting facts about the planets. In history the children found out about the first man in space, Yuri Gagarin and next week they will be learning about the moon landing. In circle time the children were thinking of things that they can do or have done which they are proud of. They then presented this information, in groups, to the rest of the class.
Thank you for listening to your children read this week - it will really make a difference. We aim to listen to all the children read at least once each week individually and they also read once each week in a guided group. Due to the demands of other curriculum areas we are unable to listen to them any more than this so your help is vital.
Last week the children, as a class, read to an adult at home only 27 times. This week they read an amazing 52 times. Many children are now earning stickers for reading three times or more each week. Well done!
Mrs Clark's 'Funky Fingers' group regularly work on improving their fine motor skills and strengthening their upper bodies. This is having a very positive impact on handwriting, especially the ability to form letters control the size of their letters.
8th January
We launched our new topic this week with a trip through our solar system... and then beyond. On Wednesday the children made tickets and passports ready to take their seats on the Bugbrooke Primary School rocket. The astronauts took their seats in allocated pods and then imagined that they were travelling through space. They saw the International Space Station, the moon and then each of the planets as they travelled away from the earth. We then took a glimpse at possible planets and civilisations beyond our galaxy before we travelled back to school. The children wrote amazing recounts of their experiences and designed their own planets based on what they saw during the morning. Throughout the week we have been reading space stories and today the children wrote their own space stories. In science we investigated ice. Their task was to find the best place to keep an ice cube as a solid - they were quite surprised by their results. In maths we have been working on place value and mental arithmetic skills using 'calculating caterpillars'. Next week we will be working on multiplication in maths.
Please note that in order to make as much progress as possible in reading, children need to read their reading books at home at least 5 times each week. Remember that they can change their library books as often as they wish, every day if they want to, and that we will change their Phonic Bugs books once they have read it three times to an adult.
During this week only 3 children in the class were rewarded effort stickers for reading 3 times or more.
I have asked the children to make it their New Year's Resolution to try to read 5 times each week at home.
18th December
We started the week off with a very exciting 'Spelling Bee'. Almost all the children took part and showed great enthusiasm to demonstrate their spelling skills. We continued the week by using our artistic and fine motor skills to make a range of exciting Christmas decorations and we also made and decorated gingerbread reindeer.
At the end of the week we had our Christmas party with surprise appearances from a snowman, a reindeer and finally Father Christmas. The children's behaviour was excellent, despite being very tired, they all joined in the games and congratulated the winners in a very sporting manner.
The whole class have worked very hard this term and have all made progress in all areas of the curriculum. Enjoy a well earned rest...but try to remember to spend some of your time keeping up your reading and writing skills.
Happy Christmas.
11th December
What a hectic week! On Monday and Tuesday every child in the class made me very proud by performing so well in 'Children on the World'. Each one of them joined in with such enthusiasm and worked so well as a team to help each other and make the play so successful. For the rest of the week we have continued to work on spellings, handwriting and sentence construction as well as learning new strategies for adding numbers in maths. Last week the children filled their class reward jar of marbles and we all enjoyed our class reward by watching the film 'Inside Out'. In history we concluded our Bright Sparks topic by learning about how London was rebuilt after the Great Fire of London and all about Sir Christopher Wrenn's part in this.
Next week we look forward to lots of Christmas activities including arts/crafts, including baking, as well as Christmas maths and writing. Thursday is our Christmas party day; on that day children can come to school in 'sensible' party clothes and our class have been asked to bring small biscuits and cakes towards the school party lunch.
4th December.
This week we have been finding fractions of numbers in maths and have been working on sentence writing by using the story 'Stick man'. We used our design/technology skills to make 2D Tudor houses which look very effective. The classroom is now filled with props and costumes and lots of singing, ready for performing our Christmas play 'Children of the World' on Monday and Tuesday. The children were amazing when they performed for their dress rehearsal on Thursday, I was very proud of every one of them.
I am aware that it is a very busy time of the year for everyone, but please keep listening to your children read at home and encourage them to learn their spellings. The next 'Spelling Bee' is in the final week of term.
27th November
This week we were finding out why the fire spread so quickly in London,1666. We also found out how difficult it was to put out a fire with just buckets of water. The children made their authentic looking Tudor houses and lined them up carefully on the playground. The fire was then started in 'Pudding Lane Bakery' and we watched it spread in the direction that the wind was blowing. We made 'chains' of children to transport buckets of water quickly to the fire. On Thursday the children wrote recounts of the exciting event.
Earlier in the week we were out and about looking for signs of Autumn as part of our science lessons. We found nuts and berries and identified lots of different types of leaves.
In maths we started to learn about fractions of shapes and next week we will move on to finding fractions of numbers.
Our Christmas play is coming on really well. The children all know their lines now and continue to learn all the dances and songs for 'Children of the World'. Please look out for the letter which explains about the two performances.
20th November 2015
The week began with a puzzling crime to solve. Last Friday we left a basket of food out in the classroom, ready to do some written observations about it this week. However, when we arrived at school on Monday, most of the food had been eaten with only crumbs and wrappers left on the floor. The children found other clues to the crime such as muddy paw prints and black fur. There was then a letter and CCTV photograph which arrived through the post to explain to the children that it was a 'story-book wolf' which was not dangerous but needed to be caught as he was continually stealing food from other schools. The children have been working on story maps with some very ingenious ideas for how to catch the story-book wolf. Today they wrote amazing instructions explaining how to catch the wolf.
In maths this week, the children have been learning how to double and halve numbers. They found this quite tricky to begin with but all persevered and are now able to use their new skills to solve shopping problems involving doubling and halving.
On Tuesday we all arrived back at school full of mud and tired out as we had been given the opportunity to plant a blackberry bush, a hebe shrub and an apple tree on Shady Lane. The children worked really well in their teams to do all the different jobs involved in planting. We look forward to returning to look at our plants at different points in the year to see how they change in the different seasons.
We have created Tudor houses from the cereal boxes that were brought into school. Next week we will recreating a London Street scene from 1666.
We have started to rehearse our Christmas production 'Children of the World'.
Look out for costume requests next week. We can provide most of the costumes but some of the children will be asked to bring in part of their costume from home. Please do not buy new items specially for the play - but we would appreciate it if you could let us know as soon as possible if you cannot provide the requested items.
Thank you
13th November 2015
We have continued to learn how to write instructions for 'How to catch the Gingerbread Boy' as well as reading and following instructions to make scones. This week we had the Great Pudding Lane Bake Off. Groups of children invented their own recipes and were given the ingredients. They then had to work as a team to make their scones and present them to our panel of 'very important' judges. One of the judges, Mrs Lomax, even brought her tape measure to measure the 'rise' of the scones. It was a very tough decision as all the scones were delicious, but eventually 'The Amazing Stars' team were given the title of 'Star Bakers' for their banana and smarties scones. In maths we have been working on addition and subtraction using number lines and hundred squares. The year two children have also been working on multiplication and division facts for the 2,5 and 10 times tables.
6th November 2015
The week started with a mystery. 'Something' was stealing apples from the tree on the field and Mrs Bramble asked for our help in finding out what was going on. We went out looking for clues and found some bright red, hot feathers around the tree, Elissa saw burn marks on an apple and Max found burn marks along the ground. The children deduced that it was The Firebird and went on to write instructions for how to catch a firebird.
In maths the children have been learning to name and describe 3D shapes as well as looking for examples of them around the school.
On Thursday afternoon we transformed the classroom into a modern day Pudding Lane bakery and, instead of baking bread, like Thomas Farriner, we made scones. We have four groups of children who are going to attempt to make their own scones next week with their chosen secret ingredients. The scones will be then judged as part of ' The Great Pudding Lane Bake Off'. Look out next week for the winning recipe.
It was lovely to see so many children, and grown ups, at our open evening and well done to those who collected nine or more stamps.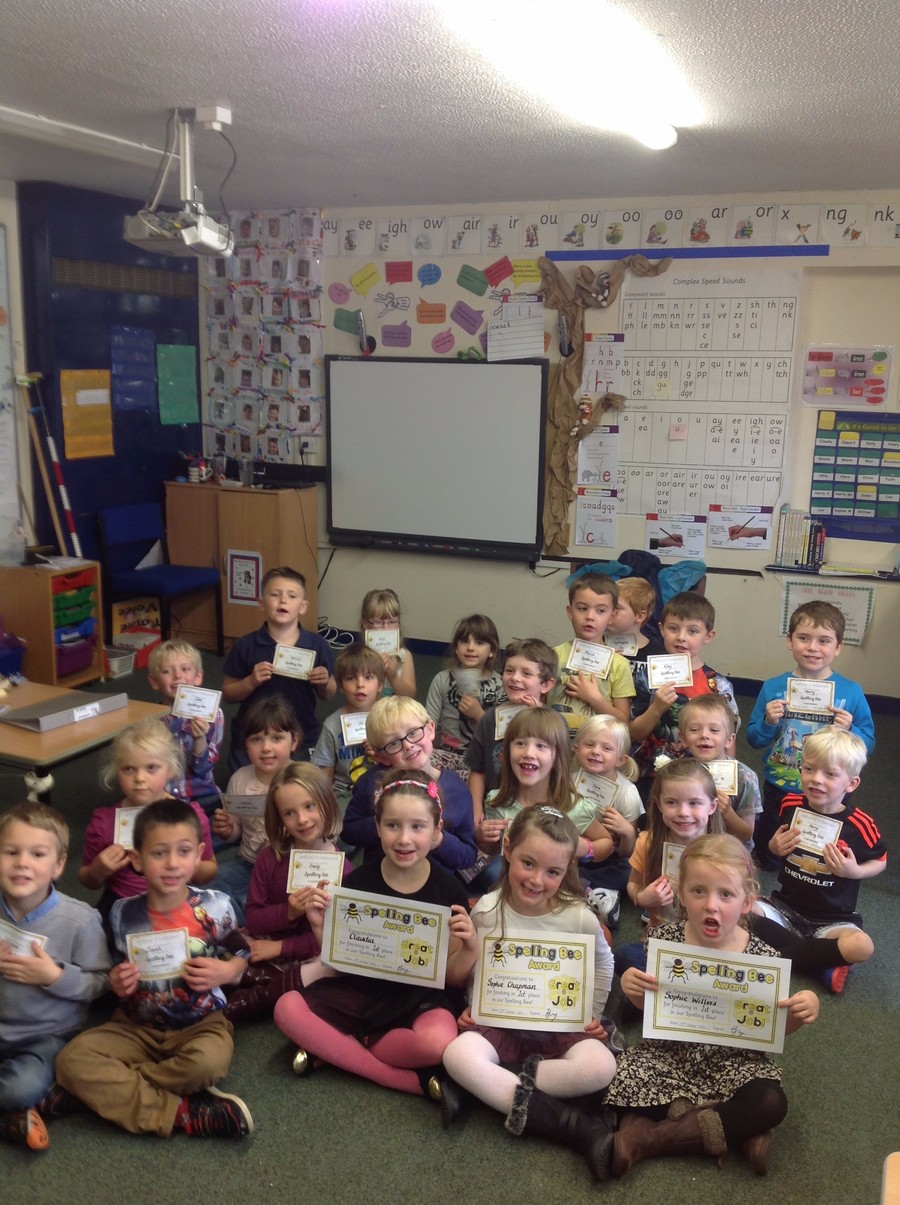 23rd October 2015
Almost all the children took part in our first ever class 'Spelling Bee' today. They were very confident and rose to the challenge of spelling lots of tricky words out loud in front of the class. Each group competed against each other and it became very tense at the end of each competition. Well done to Maximilian, Clara and Jake who all came very close in second places. Sophie, Sophie and Claudia were the winners this term. In their spelling books, the children all have new spellings which we will be working on in the next few weeks.
Other things that we have done this week have been... sorting and labelling different materials and their properties in science, learning about The Great Fire of London in history, sorting, naming and describing 2D shapes in maths and reading and writing instructions in literacy. The children all thoroughly enjoyed participating in the activities during languages day on Thursday and learnt such a lot about where our food comes from and that some people do not have access to the vast variety (and quantity) of foods that we do.
Today we also had a party to say goodbye to our good friend Isaiah. It was Isaiah's wish that we played 'Pass the Parcel' on his final day at Bugbrooke School which we all thoroughly enjoyed (especially Mrs Cooper!)
Thank you for all your support during this term. Have a restful week and I look forward to seeing all the children refreshed and ready to learn on
Tuesday 3rd November.
The fire engine came to school - 13th October 2015
The highlight of this week for all the children, and staff, was the fire engine visiting school on Tuesday. This inspired the children to write, paint, design and make. Kenzie said that he felt so excited that he could cry! The fire engine visit was to launch our new topic 'Bright Sparks'. The children wrote their own poems about fire and fireworks and have been learning about London, ready for next week's learning about the fire that happened there in 1666. In maths the Y2, and some Y1, children have been learning how to multiply numbers. The Y1 children have been concentrating on reading, writing and sequencing numbers to 100. We have also been working on the 'Active Learn' website where the children have individual logins, in the front of their 'Reading Record' books. Through this website they can access games and activities which I have allocated them and compliment the work that we are doing in class.
Next week we will be starting work on following and writing our own instructions in literacy and learning the names and properties of shapes in maths.
A busy week next week includes 'Languages Day' on Thursday where the children will work with some of their peers alongside other year groups in the school and they will move around the school with their group taking part in activities to learn about different foods from around the world. It is also parents evenings on Tuesday and Wednesday next week. If you are unable to make these dates please see me to arrange a different time.
9th October
This is the last week of our mini-topic 'It's Amazing to be me'. The children have been completing their work on stories in familiar settings by listening to, and analysing, more stories and learning how to write super 'red hot' sentences. They have written book reviews to tell people about their favourite stories and why they like them. On Wednesday, the children thoroughly enjoyed meeting their new reading partners from Mrs Murphy's class and sharing stories with them.
In maths we have been working on addition and subtraction using small equipment, hundred squares and some children moved on to drawing their own number lines to add and subtract two and three digit numbers.
In geography we watched a message from the Queen. She asked us if we would tell her all about Bugbrooke and how we could improve it. The children have made amazing maps and leaflets telling the Queen all about Bugbrooke.
Our art lesson was quite messy this week. We used clay to make relief
self-portraits which we look forward to painting next week.
Next week we will be having great fun as we learn through our new topic...
BRIGHT SPARKS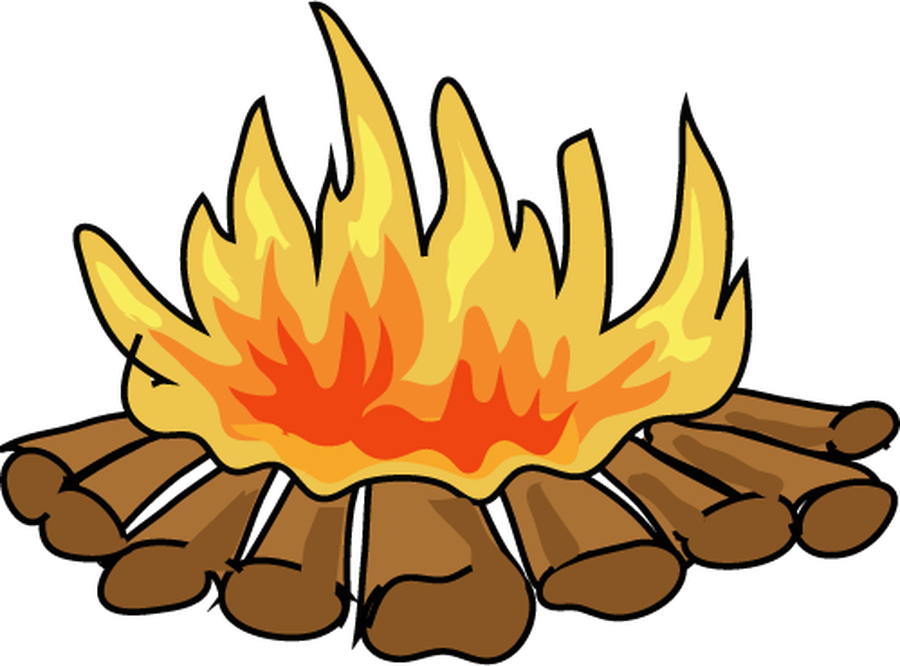 2nd October
We have been doing lots of our learning outside this week...measuring in maths lessons, counting traffic on the High Street in geography lesson and a dance lesson on the playground, in the sunshine, today with the other year 1 and 2.
The children have continued to build their upper body strength through lying in a 'strong' position when they write and by doing chair push-ups; this is enabling them to be able to make the fine movements that they need to have good pencil control and handwriting. I am beginning to notice a big improvement in handwriting generally as well as stamina to write; some children are all now able to write at least at page of good writing in twenty minutes. Year 2s have been looking at making their writing more interesting by adding different sentence starters and connecting words such as 'because', 'so' 'but' 'and' 'if' and the year 1s have been continuing to hold, write and punctuate two or three sentences correctly. Some year 1s excelled this week by write 6 or more sentences.
We produced an art gallery of amazing portraits on Tuesday as we mixed our own colours to paint our self- portraits. Look out for these on the wall next week.
Please check book bags as the children now have a spelling book with the word lists that we have been working on, as well as a letter which explains the importance of spelling in the curriculum. It would be beneficial if the children could learn to write these words at home.
25th September
This week in literacy we have continued working on Dogger. We have taken some of the language from the story and adapted it to make up our own stories. The results have been very imaginative and I am so pleased that the children are embracing their writing targets and making good progress in their writing. In maths we have been counting and making amounts of money. The children enjoyed applying their skills to 'buy' items from 'The Badger Cafe'.
The children were scientists on Thursday as they investigated their senses by tasting, listening, smelling, touching and looking. In art they continued to learn about mixing colours and were even able to mix skin colours. Next week we will be using these skills to paint self-portraits. We continued our geography work by recording things that we liked about the village of Bugbrooke and things which we felt could be improved. Ideas for improvements included: a cake shop, a crazy golf course, a swimming pool, more bins and the cracks in the pavements and roads to be filled in.
The week was topped off today by our class winning the 'Mr Ford Award' for the tidiest/cleanest classroom in the school. Well done everyone!
18th September
As part of our science work his week we had a visit from Simba Viney the lion-head rabbit. We looked at different parts of his body and found out why he needed things such as long ears, whiskers and sharp claws.
In literacy this week we have been learning the story of 'Dogger' through our class story map. The children then made their own, very detailed, story maps and then went on to do some impressive writing. I can already see an improvement in their written work after only two weeks back at school. Next week we are looking forward to writing our own stories based on Dogger.
In maths we have been adding and subtracting numbers using different methods and small apparatus. Next week in maths we will be working on money; coin recognition, adding amounts and some will move on to working out change.
We had a long walk around Bugbrooke on Thursday. We were looking for things which we liked about Bugbrooke and things that could be improved. The behaviour of the children was fantastic and they very enthusiastically identified good and not so good features of the village.
As you can see from the photographs, we have been very busy this week. We have had 'taster sessions' of Dogeball, UDance and Jado Kuin Do. The children participated enthusiastically in every session. They also enjoyed our PE lesson from our new scheme 'Real PE' where they are learning different skills and putting these together to play simple games.
We have also been using and developing our muscles in our new handwriting scheme 'Kinetic letters'. Everyday the children are building upper body strength which will help them in their handwriting - ask them to show you how to do 'chair push-ups'. They are also learning to form letters correctly through stories involving Brave Monkey and Scared Monkey. They have been asked to write their letters whilst lying on the floor (see photograph), this also builds up their upper body strength which will enable better pencil control.
In literacy year 1s have been working on 'holding' a sentence in their heads before writing it and year 2s have been working on punctuation. We have done this through the stories of Knuffle Bunny. Next week we will be looking at another story about a lost toy, 'Dogger'.
In maths we have been counting in 1s, 2s, 5s and 10s as well as partitioning numbers e.g. 13 is 10 and 3, 45 is 40 and 5.
The children were very engaged in our science lesson this week. We were learning about different parts of our amazing bodies and what each part is used for. The children had fun drawing around each other and labelling the body parts.
On Tuesday, weather permitting, we will begin our geography unit of work about the local area. We will be going for a walk around Bugbrooke to look at local amenities. Please ensure that your child is wearing sensible shoes for walking and that they bring a coat.
3rd September
Welcome to Mrs Viney's wonderful, amazing, hard-working, caring class. All the children have worked really hard on everything that they have been asked to do during the first two days...number work, painting, singing, listening and joining in stories, taking part in discussions and lots and lots of writing.
We have enjoyed working on a mini-topic about the 'Mr Men' and 'Little Miss' books. The children have learnt about feelings and how we are all unique with different looks, strengths and weaknesses.
We have all started to get to know each other and have enjoyed working and playing with new friends.
Next week we look forward to beginning our literacy unit of work based on stories which are based in familiar settings. Daily maths, phonic, spelling, and handwriting lessons will begin next week as well as our new topic which will be taught through geography, art and science lessons. The children will be taking home a reading book at some point next week - please look out for this as well as our new 'Home/School Books'.
This term we have introduced changes in school which are all aimed to help the children to learn and 'be the best that they can be'. We have physical changes, such as new resources and storage areas, as well as a new timetable and changes to lunchtime and playtime routines. I have been so impressed with how the children have responded so well to these changes and I can already see that it will have a very positive impact on their learning.