Welcome to Mrs Murphy's Class!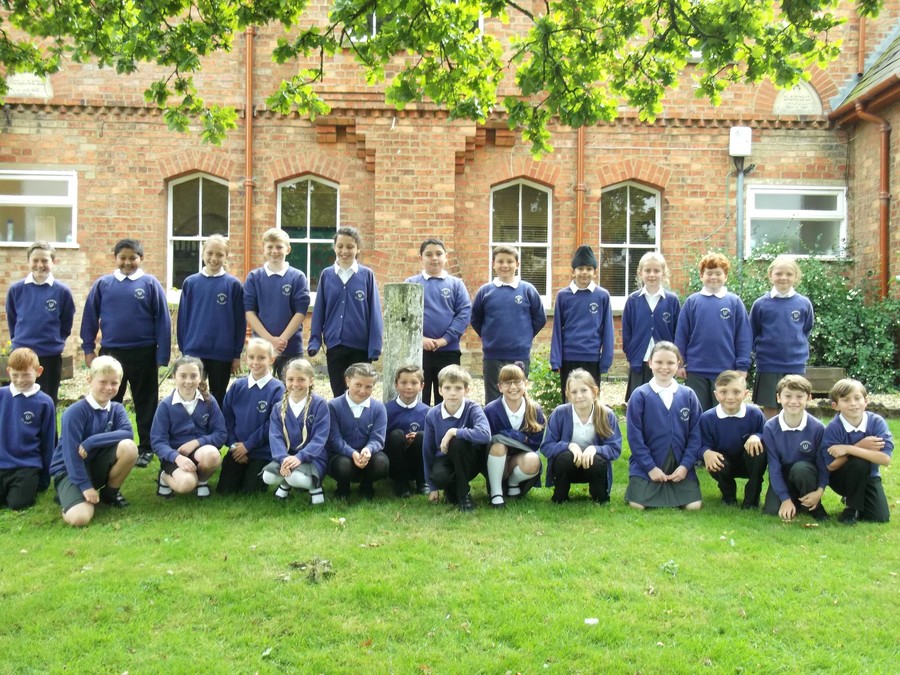 Week beginning 4th January.
We have kick started our week is spectacular fashion this week and I am really impressed with the attitude and commitment children have shown in their learning.
In English we have been focussing on viewpoint. We have looked closely at a fabulous book called Voices In The Park and have enjoyed looking at how the same event can be perceived differently by different people. I have been blown away by the children's enthusiasm and deep thinking. They have also loved looking at how the illustrations mirror underlying tones in the text.
In Maths we have been learning about place value and completing number investigations and the children have loved challenging themselves when rounding numbers to the nearest ten, hundred, thousand and eve million!!!
In PSHE we looked at our class charter and decided to make a few changes. Our focus for the term is going to be 'not to waster time'. We also looked at anger and different ways to deal with these feelings.
You may notice that homework has changed. This is to ensure our Year 6 children have as much practice as possible ready for their SATs which are fast approaching. We will be sending out the learning logs again in Summer Term. As always, children can join homework club on Tuesday if they would like any help with completing this.
Our first few days.....
What a fabulous start to the year we have all had!
We have spent lots of time getting to know each other and working together as teams. We had lots of fun saving Sammy the snake too.
Budding actors were formed during our drama lesson and we had lots of fun acting out the story of The Three Little Pigs from the wolf's wife's perspective; the children added real humour to their performances. They were great!
I am really proud of all of my class this week and everyone achieved their Green Playtime.
Well done everyone :-)
Next week.....
Next week we are lucky to be participating in lots of taster sessions, including idance and Hotshots, so please make sure your PE kit is in school every day.
On Wednesday we are so excited to be going to Bugbrooke Rugby Club to be coached by Northampton Saints Community coaches. We will all be learning new rugby skills and I can't wait for us to beat the other classes in the tournament at the end!!!
Week commencing 7th September
Wow, what a super exciting week we have had!
Rugby Mania!
Our week kicked off with group research into the history of rugby. Children worked in teams to create posters, leaflets, timelines and information books all about the sport. It was lovely to see the children working together, supporting each other and taking real pride in their work. The finished products look amazing, even Mrs Bramble commented on how good they were! Well done to everyone.
On Wednesday we had a fantastic day full of teamwork, sport and creativity! We kick started the day with a visit to Bugbrooke Rugby Club where children were coached by Northampton Saint coaches, I think everyone will agree we had a great time and learnt lots. The behaviour of the children was impeccable and the coaches commended our school on how wonderful our children were, I was bursting with pride!
After an exhausting morning we had a crafty afternoon, making rugby related bunting to decorate our corridor - it really does look brilliant.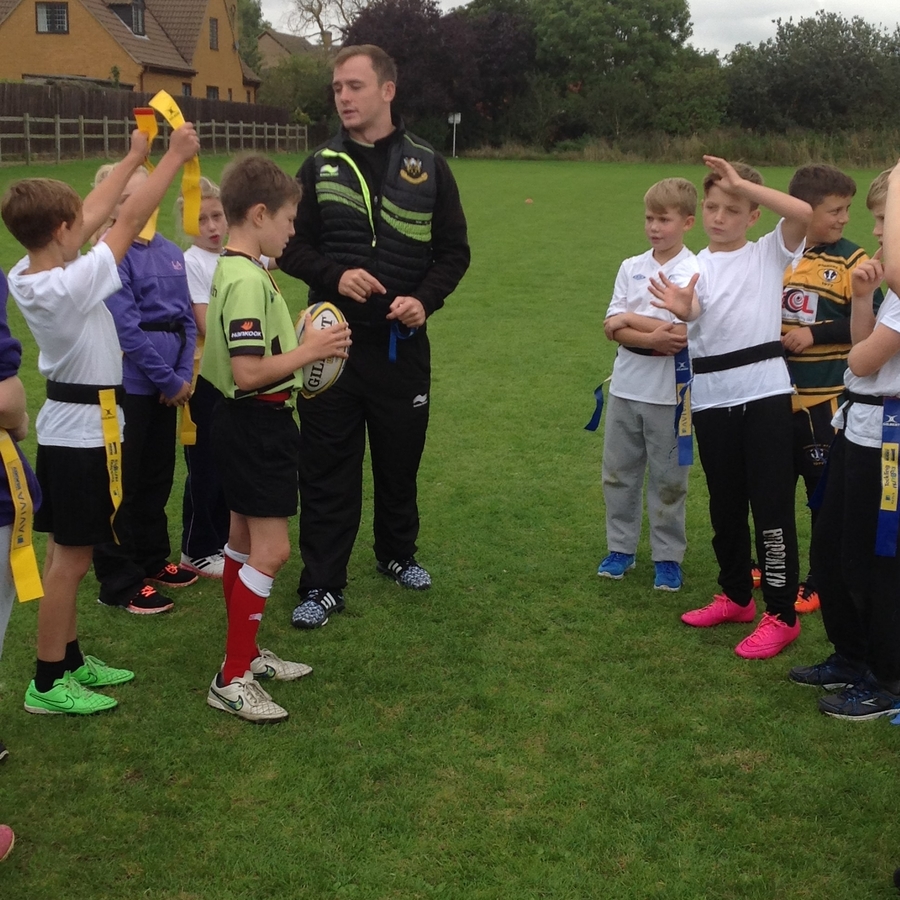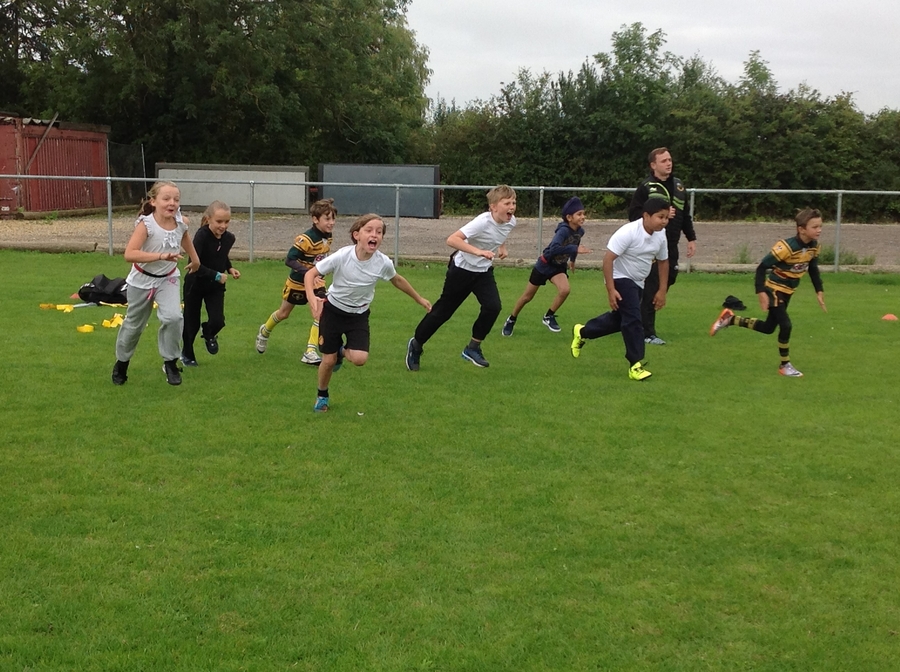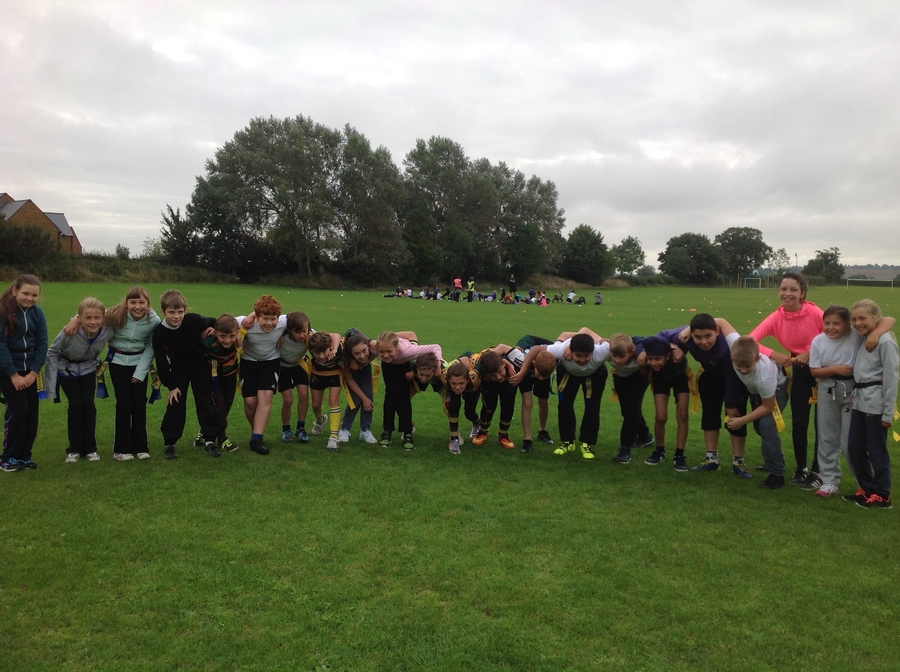 Going for Gold
Well done to our Going for Gold winners this week:
Millie and Max
Both children have been brilliant team member and have helped other children in group activities too!
School Council
It was a wonderful surprise on Friday to have so many of our class wanting to represent us in the school council. Over half of the class stood for election and all were extremely brave to stand up in front of the class and explain why they wanted to be on the school council.
Congratulations to Sophie and Raj who are our elected reps this year!
Week commencing 14th September
Another fantastic week had by all this week.
We kick started our week having fun learning our newspaper article about Robin Hood and his gang or men. We learnt the text, first through drama and then through story mapping. It was great fun and we all learnt lots of new vocabulary to help us make our writing even more interesting to read.
In Maths we have been working hard investigating number. We have been learning about prime numbers, multiples, factors and much more. Not only have we learnt these, we have also been applying our knowledge to help us solve puzzles too! There were lots of busy bees in our classroom on Thursday during the maths challenge! Great teamwork and determination was shown by all! Well done everyone!
Finally, in Science we have been learning all about the circulatory system and planning our own investigations to find out what happens to our pulse during exercise. I can't wait to carry out the investigations on Monday and see what we find out!
Another fully green week for our class and I couldn't be prouder! Well done everyone, you are all superstars!
Homework
Next week we will be administering a spelling test of words children should know from year 1-4. Any words which children do not know we will be sending home for them to learn so as we can continue moving forward with the year 5/6 curriculum. Please ensure you practise these as often as possible.
Times tables - I was so pleased than many of the class managed to beat their times table challenge score from last week, this shows that lots of learning is taking place at home as well as in school. Please continue to learn these at home.
Coming up....
I can't wait for Thursday as we have Joseph's mum (a real life author) coming into school t talk to us about her new book and also run a workshop with our class! Get your creative juices flowing children, it's going to be great!!!!
Week commencing 20th September
Wow, what an amazing week! As I said in Green Assembly today, this has been my favourite week of teaching ever! The week started off like any other and then boom! Thursday hit us & we were all inspired to write after Mrs Ivory came into school and talked to us about becoming a writer. We were lucky enough to take part in a writing workshop where we learnt how to add detail into stories and developed our own characters.
I couldn't be so cruel as to return to 'normal' work on Friday, instead we had a writing day where we wrote the beginnings of our stories. Look at the fun we had!
We have spent all afternoon writing up the beginning of our stories and I cant wait to read them all, they have blown me away so far.
Next week we will be finishing off our stories, adding illustrations, blurb and cover and reading them to other children in school! We can't wait!
Well done to everyone....you have made me one very proud teacher : )
Week commencing 28th September
Another busy week has flown by and I am continually impressed with the determination I am seeing to be the best you can be. We have finished our creative writing stories this week & thoroughly enjoyed reading them to the younger children in school. We will be continuing with creative writing for the rest of this half term; I cant wait to real your next stories! We have also been talking lots about how we can be the best we can be both in the classroom and around school; thinking carefully about how we show good friendship too.
A sneaky peak into our new topic caused lots of excitement on Wednesday too when we talked about camping in school. I think its going to be amazing and I can't wait to begin the survival challenge!!!
Congratulations to our Going for Gold winners this week:
Erin, for her amazing story writing
Billy, for his continual drive to improve his handwriting.
Who will be our winners next week???
Week commencing 5th October,
another busy week has come to an end and we have all been working so hard, I am incredibly proud of the determination you have all shown to be the best you can be! Well done to me bee award winners this week too.
PE was great fun this week too, especially learning the Haka! Look at all our scary faces!!! All Blacks eat your heart out!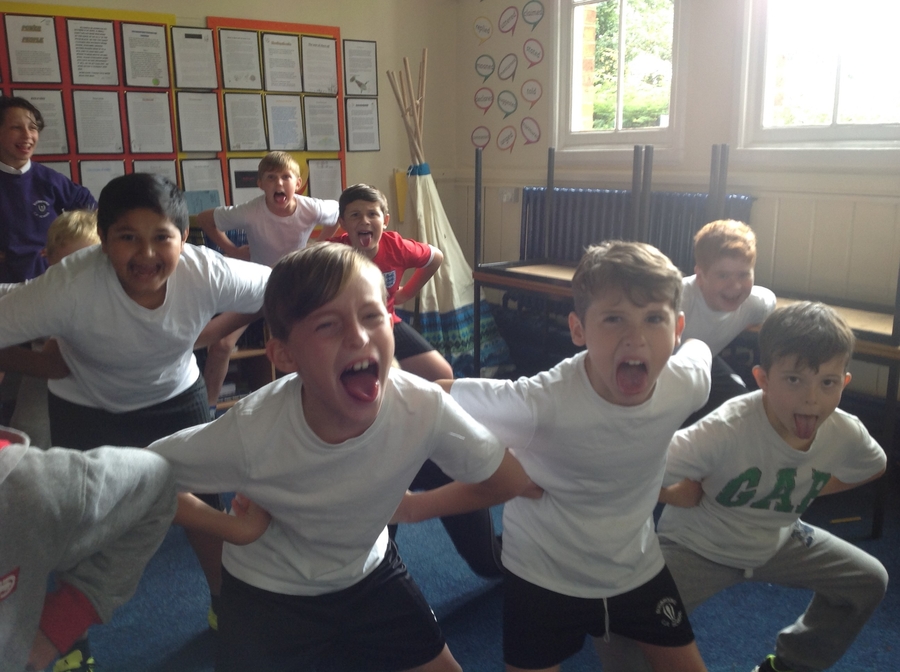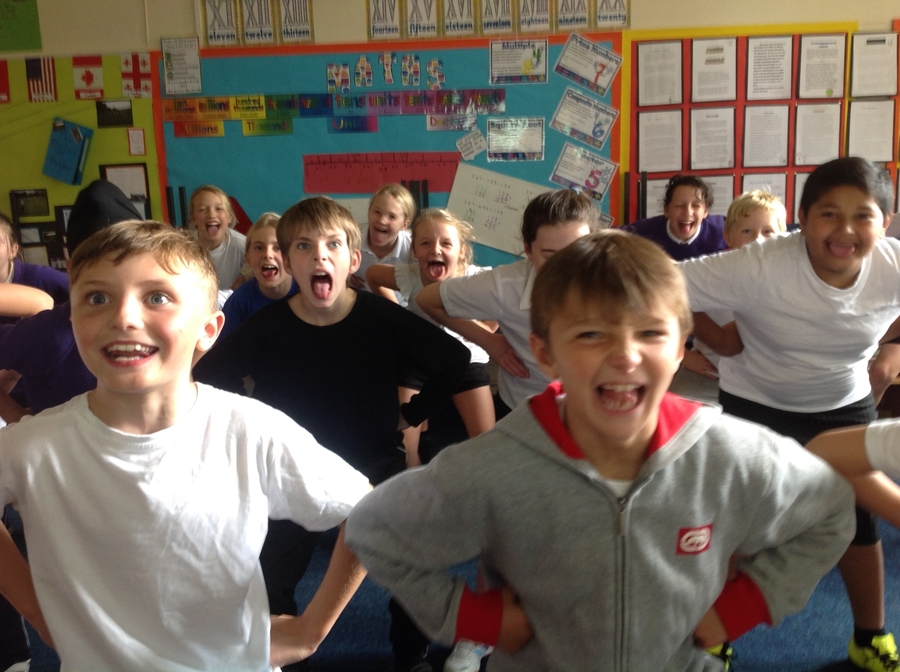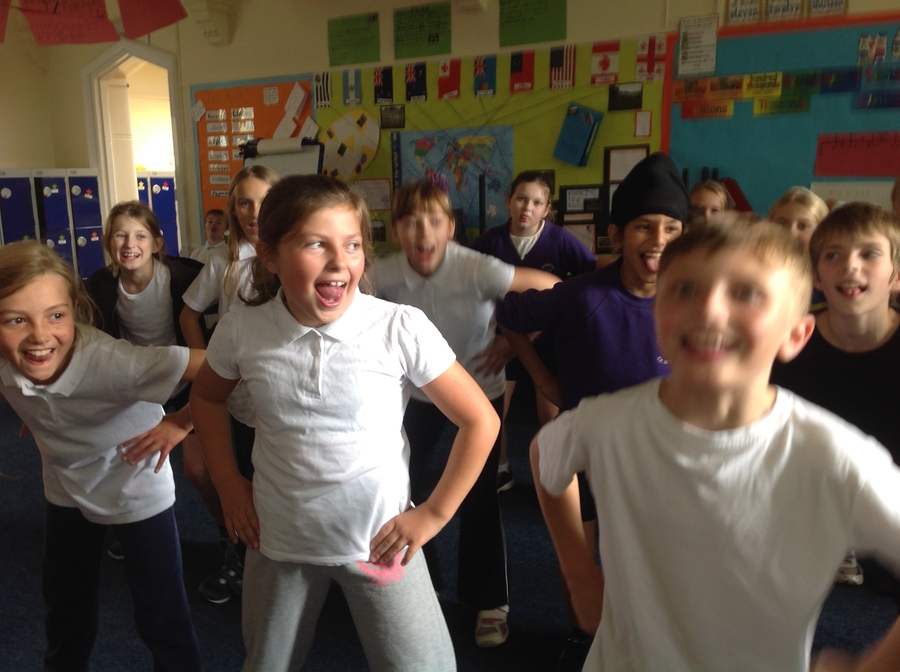 New homework was set this week and the children are all so excited to get creative. I cant wait to see it all next week.
Week commencing 12th October
What a week! I am so proud of the way my class have conducted themselves this week. They have been such a credit to our school.
We have nearly completed our second piece of creative writing and all of the children have worked hard to edit and improve their own writing; a really important skill to have. The have all enjoyed using the skills Mrs Ivory taught them during the writing workshop to make their second stories even better than their first.
I am really pleased with the stickability shown by all of my class yesterday during a maths activity. Children applied their multiplication skills brilliantly and are beginning to make more links in maths; superstars!
Thank you to all parents who have supported their children in completing the homework tasks. This year, we are working really hard to develop children's creativity, self motivation and independence. It is great to hear children have enjoyed working in this way and are developing more self motivation to learn.
Next week
I think next Friday is the day we've all been waiting for....camping! As you will know children have been doing their own problem solving to sort out groups to sleep in tents etc and again, they have been amazingly mature about this. I can't wait to get the camp fire roaring and the marshmallows melting!
We also have parents evening on Tuesday and Wednesday night, I'm really looking forward to meeting you all.
On Wednesday Year 6's are off to Daventry for a Young Citizens Day and on Thursday we have our Languages Day too! What a fantastically busy end to our first term!
Week commencing 19th October
We certainly ended our first half term together with a bang! I must begin our blog today by saying how incredibly proud I am of every single child in my class who attended the camp (for however long) yesterday! We had so much fun singing campfire songs and eating far too many marshmallows!!! Children had loads of fun chatting in their tents and tried really hard to get some sleep. I really hope you all enjoyed it as much as we did.
Photographs from the camp will be on the website over the half term holiday; we will also share them at the open evening on Wednesday 4th November too.
Not only have we had a brilliant time camping Y6 also enjoyed a trip on Wednesday to learn valuable life skills including: internet safety, fire safety, police awareness and much more. Again, Bugbrooke children were amazing!
Finally, I'd like to say how lovely it was to meet parents at parents evening.
Enjoy a well earned rest children
Week commencing 2nd November
What a busy first week back we have had!
We started the week with lots of tricky maths - angles! We have practised measuring and drawing a range of angles and now know the names of different angles too.
We found a strange bag in the field this week too and used our reading skills to make some inferences about who the bag might belong to. We also used our sketching skills to sketch an image of the person we thought the bag belonged to.
We were really lucky this week as Mrs Marsh taught a lesson. We learnt about what we can do to help us feel safe in school and outside of school to. We also explored how different people have different feelings about the same situation.
Again, my class's homework has really impressed me; the effort you are all putting in is outstanding, keep up the good work.
We will be getting dirty planting trees, bushes and shrubs on 18th November. Please bring in waterproof/play clothes which you don't mind getting dirty on that day. Wellies are an essential and a waterproof coat is too.
Another fabulous week, well done everyone!
Week commencing 9th November.
This week we have had two very special days in school. The first being Remembrance Day. It was so lovely to see so many children bring in special items from home to tall about family members who survived in WW2. We all enjoyed a special assembly and thought carefully during the minutes silence about the sacrifices of others. We also used our sketching skills to draw poppies.
Today we have had a really fun day to raise money for Children In Need. We all loved coming to school in our PJs and had lots of fun in the hall playing all the games. Well done to all the children who made games.
This week we began our new PE unit on hockey and had fun learning dribbling, pushing and stopping skills too - we can't wait for a match next week!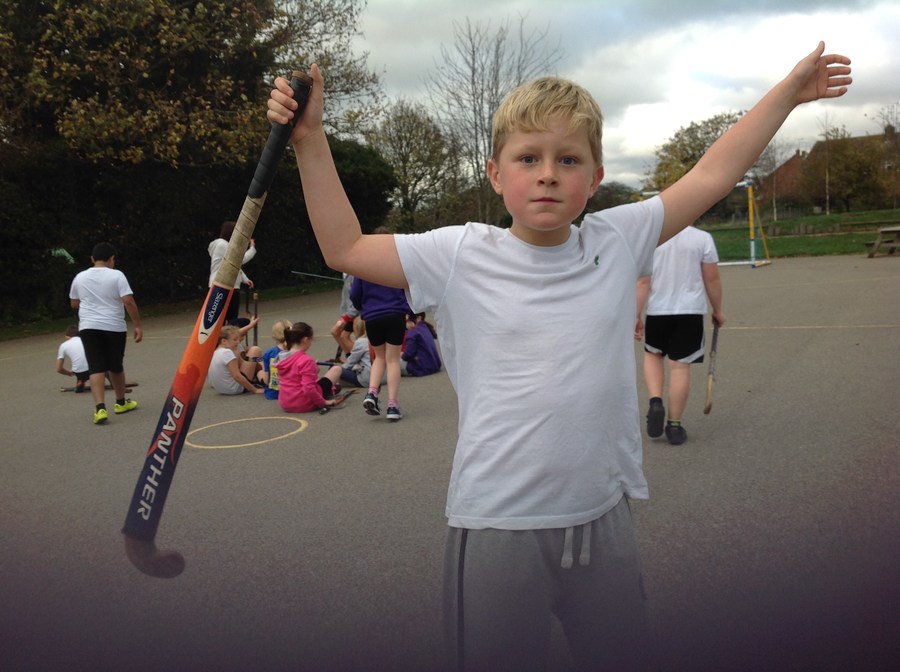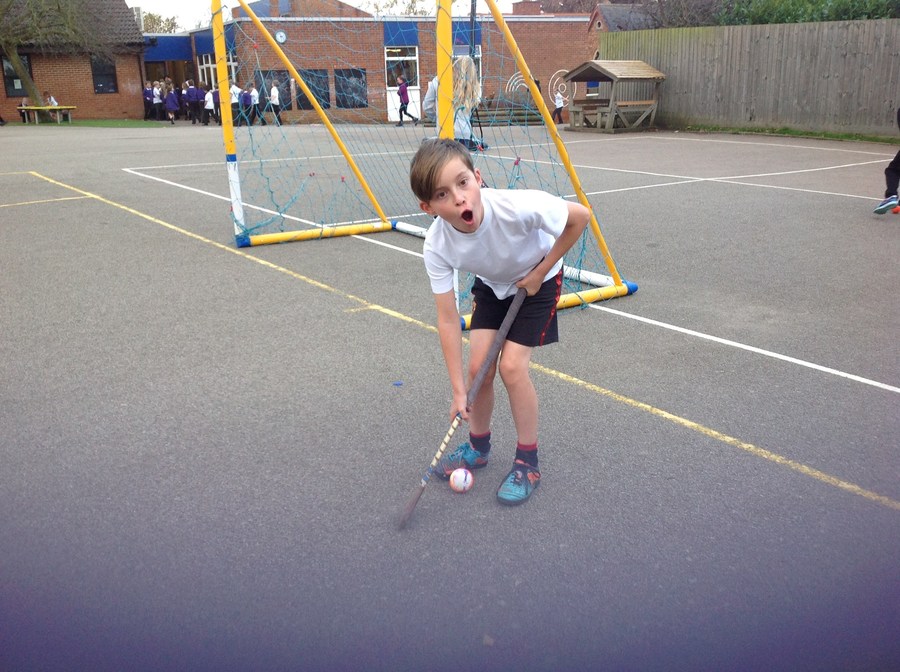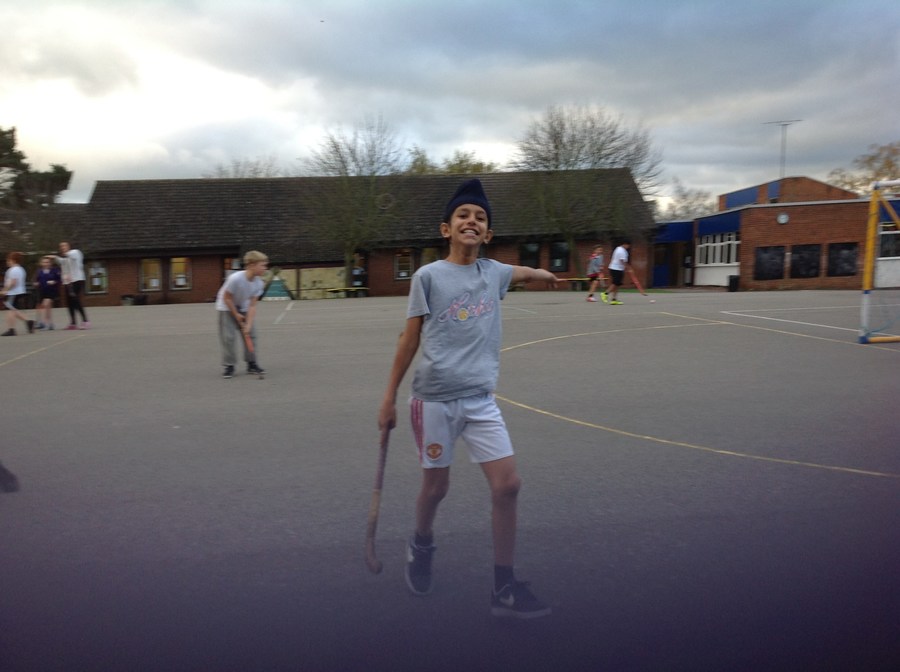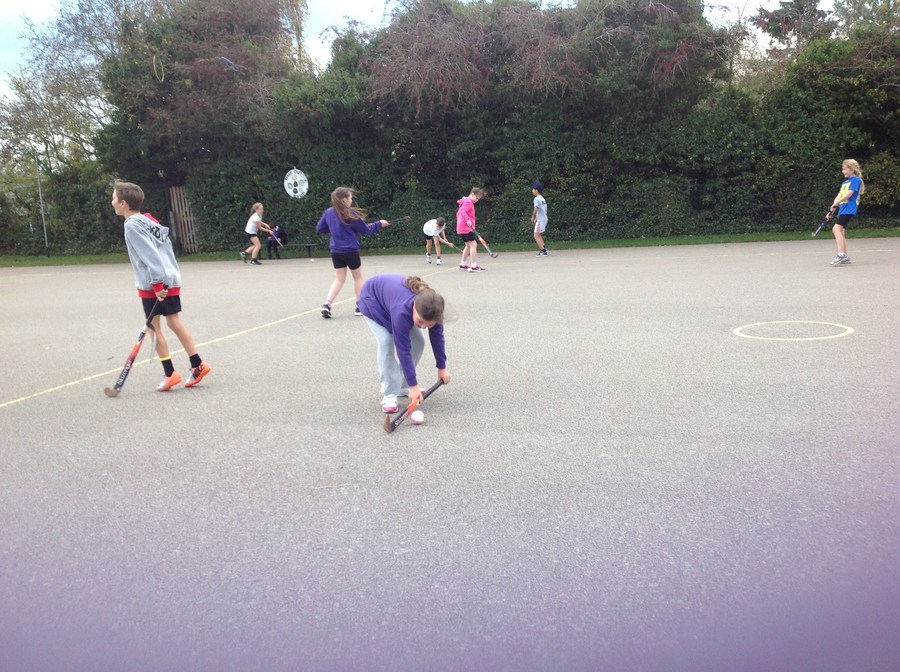 We also started our new geography unit this week learning all about the Caribbean island of St.Lucia. Children worked in groups to research the physical features of the island and created a fabulous class display.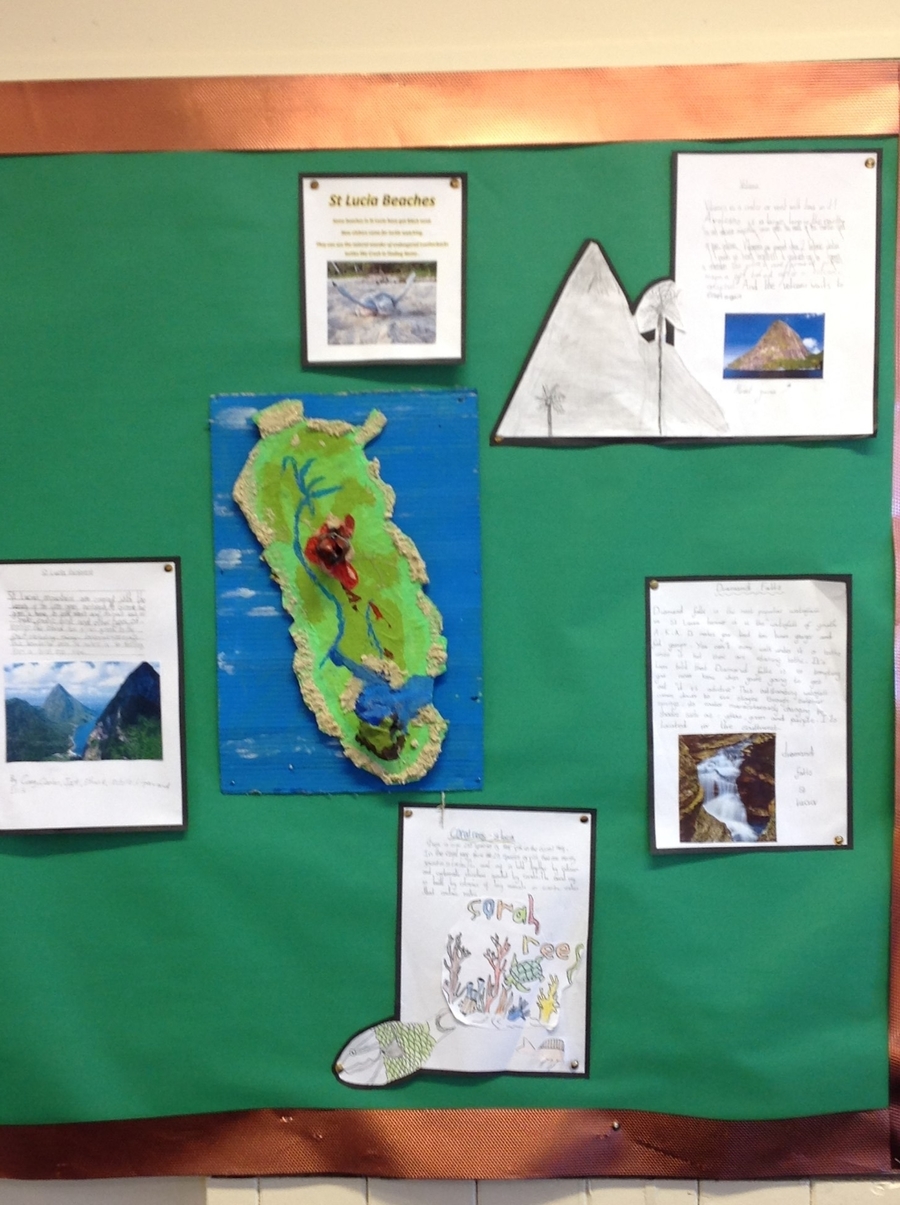 Next week we will be planting at Shady Lane on Wednesday afternoon. Please ensure children bring a change of clothes; a change of footwear is essential. Unfortunately any children who do not bring appropriate footwear (preferably wellies) will be unable to take part.
Week commencing 16th November
Another busy week has flown by in our class and I am really proud of how much improvement has been made in learning attitudes and behaviours. All of my children are putting in so much effort into everything they do and are constantly striving to be the best they can be. I am particularly proud of the outstanding homework children are producing, keep up the hard work & remember homework club on a Tuesday 12-12.30.
In Maths this week we have been learning about fractions and we now know how to find fractions of amounts, convert improper fractions as well as adding and subtracting fractions. I can't wait to see all of your fractions homework!
We have finally finished reading Kensuke's Kingdom in Literacy and as a class we have all loved this book; learning about Michaels adventures has been great! Today we completed our hot task and wrote our own diaries imagining we were Michael trapped on Kensuke's island. I can't wait to read them all at the weekend.
Wednesday was a fun day as we got to visit Shady Lane and plant our tree, shrub and bush. We braved the wind and rain and had a fabulous time! Please remember to look out for them growing in the spring.
Here are a few pictures from our visit.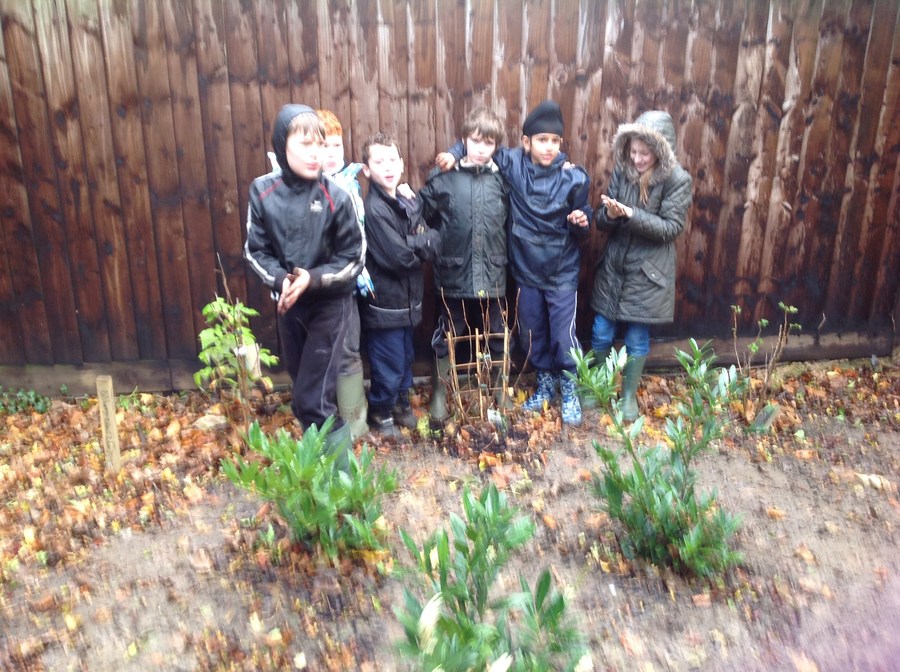 Week commencing 23rd November
Another busy week has flown by.
In English we have enjoyed writing diary entries based on our class book Kensuke's Kingdom; we had lots of fun typing them up too. We also worked in small groups to dramatise parts of the story and made our own endings.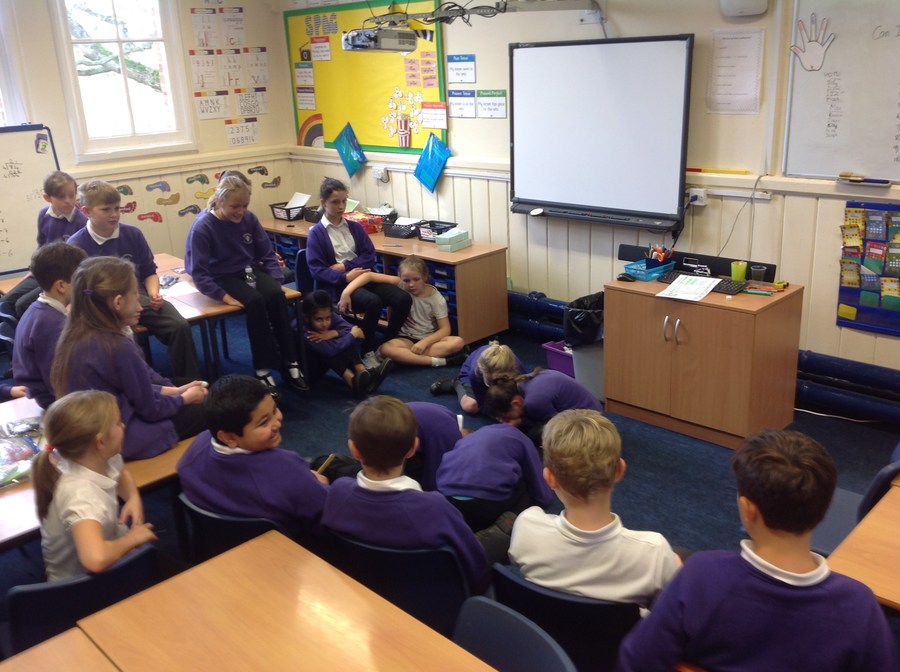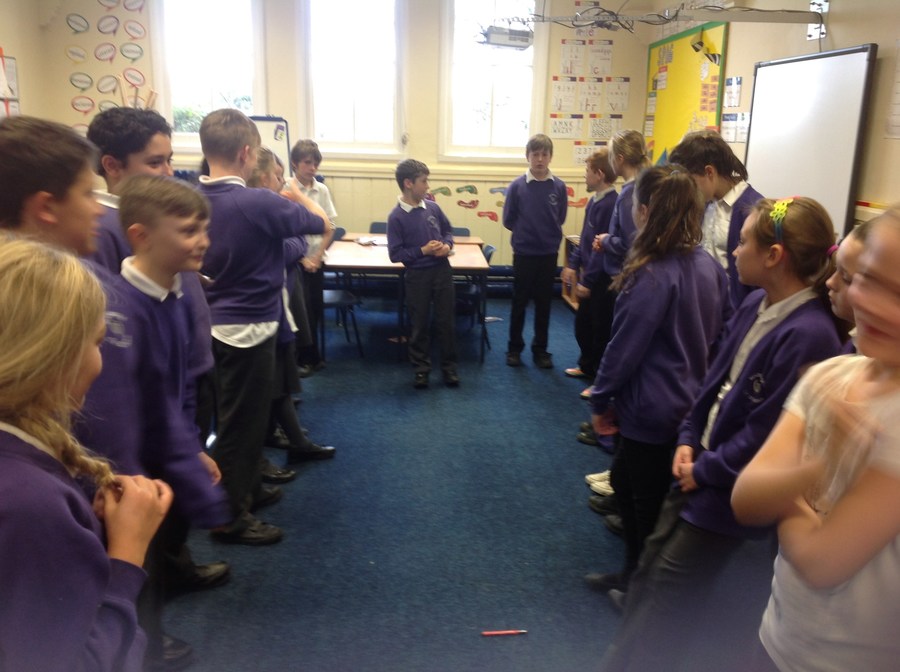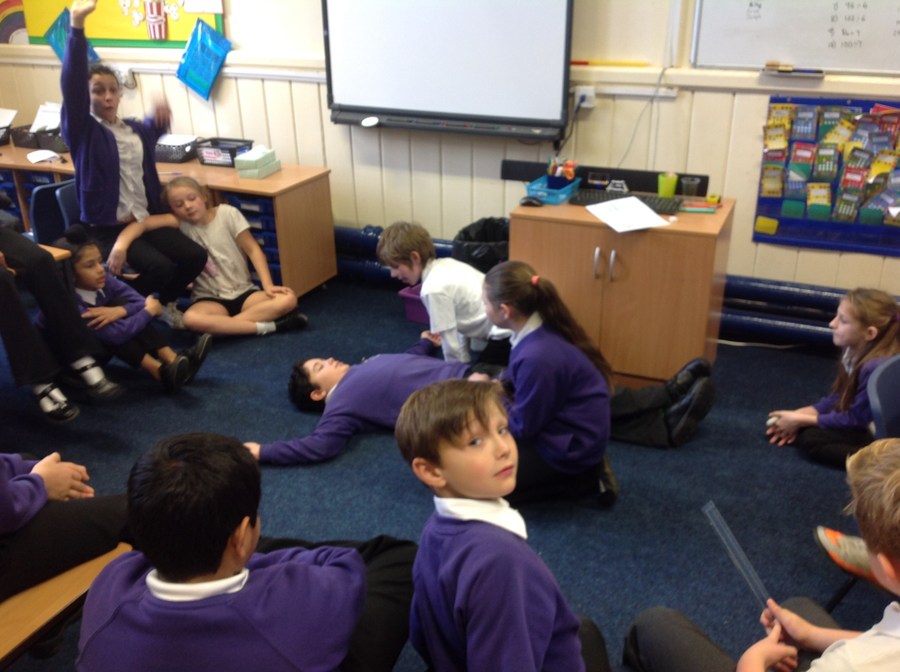 In maths we have been learning short division methods and we have also been adding and subtracting fractions!
In Geography we have been learning about the layers of the Earth and how volcanoes erupt. We had lots of fun making the layers of the Earth with play dough.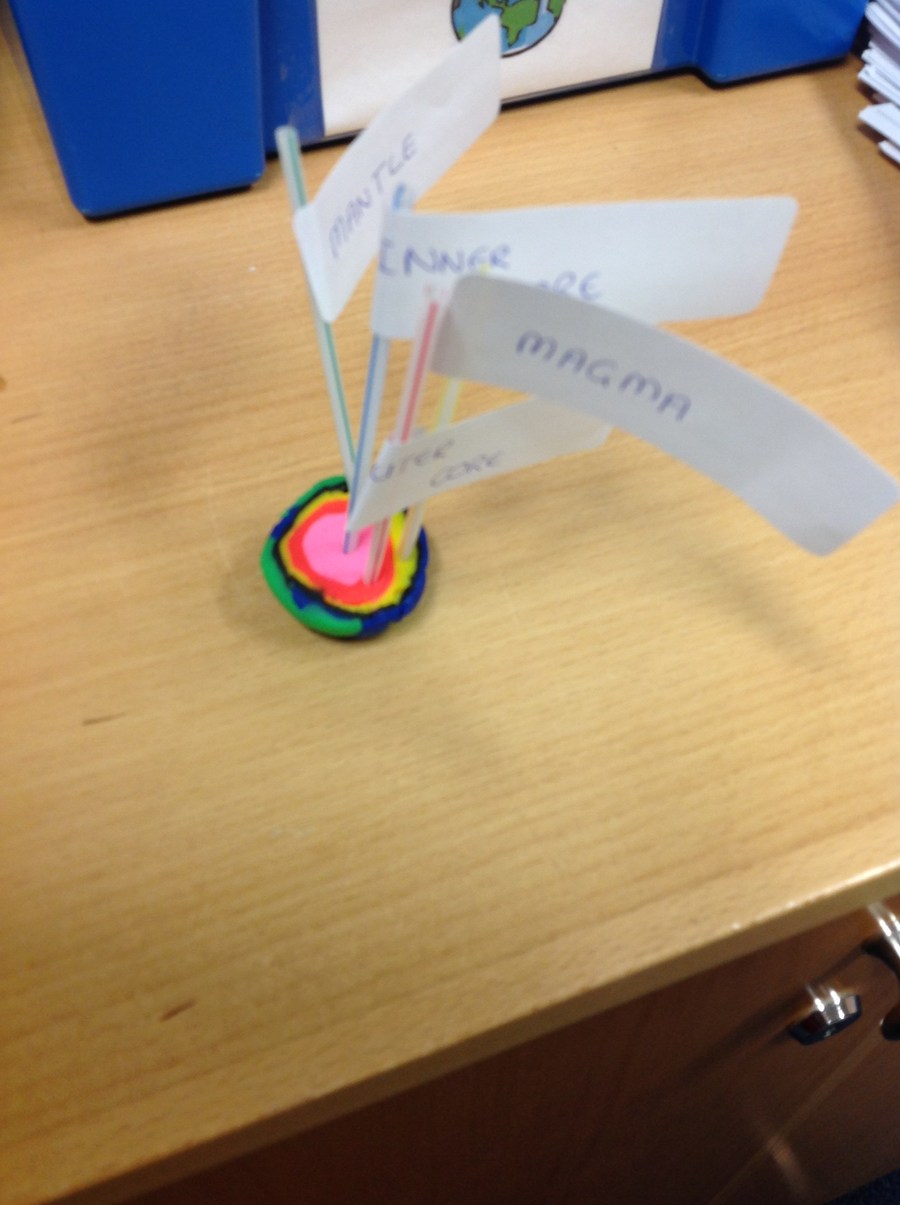 In art we have been learning how to use watercolours and have created some fantastic paintings using different brush techniques! Watch this space for our finished products!!
All children have been sent home this week with a text chosen specifically for them. Children will be reading the same text as other members of the class so as they can begin their own book club. Please encourage your child to read for 10 minutes every night. I'm really excited to hear the children talking about their books next week.
Week commencing 30th November
As Christmas quickly approaches we have been getting very festive in class; making Christmas bunting using collage techniques and using our maths skills to make Christmas flakes. We have been learning our Christmas songs in preparation for the carol concert too.
In English we have been looking at a range of poetry. Children worked in groups to write their own personification poems which we are looking forward to presenting later next week.
The highlight of the week has definitely been our First aid training today! Children learned how to help someone who has fainted, or someone who is unconscious. Also, we had lots of fun bandaging each other up!!
The quality of homework has been really impressive and I am really proud of how much hard work children are putting in to their own learning. We have made the decision as a team to extend the time children have to complete homework to ensure children can still read daily and learn their times tables too.
Next week we are all looking forward to seeing the Year 3/4 production and writing our own Christmas prayers and poems for the carol service.
Week commencing 14th December (Christmas week)
What a fabulous end to the term we have had. We started the week completing SPAG investigations in teams and revised all of the calculation methods and fractions work we have learnt so far this term. On Tuesday we had a wonderful time at our annual Carol Service; I was so proud of all of the children who were brave enough to perform 'All They Want for Christmas is Food'. All of the other members of staff commented on how good the song was....well done to all involved. Also, a huge well done to Millie and Evan for reading their own Christmas poems in church too - you were fabulous.
We have also been busy baking this week - we had a fabulous time making our own mini Christmas cakes, I hope they taste as nice as they smell!
Here are some photographs of our master bakers below!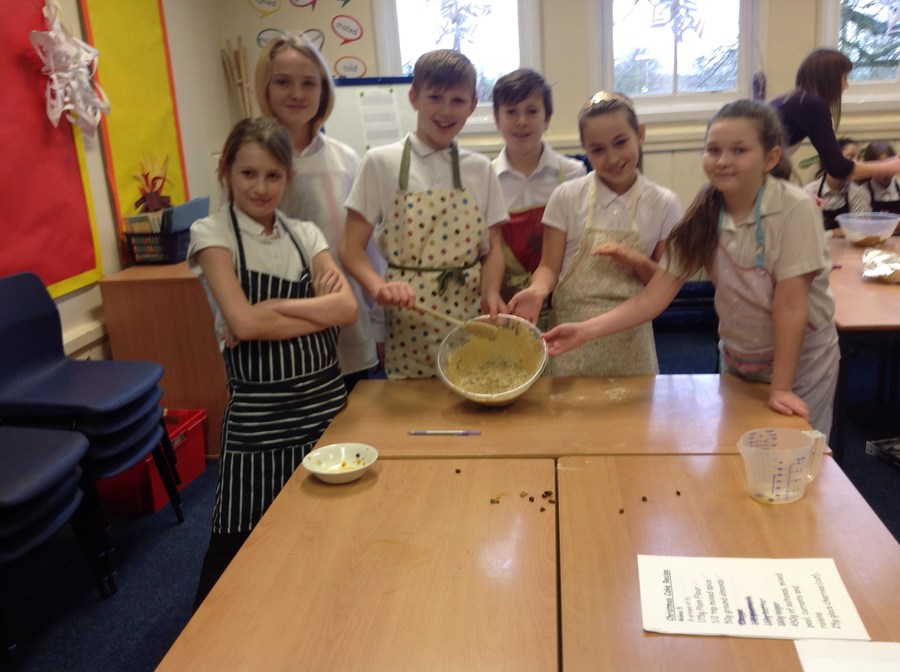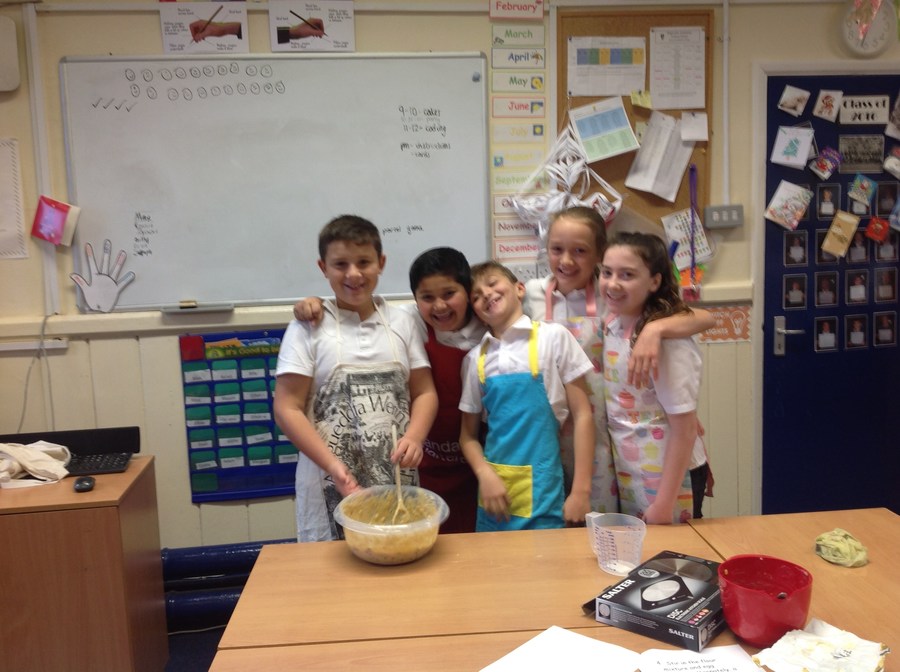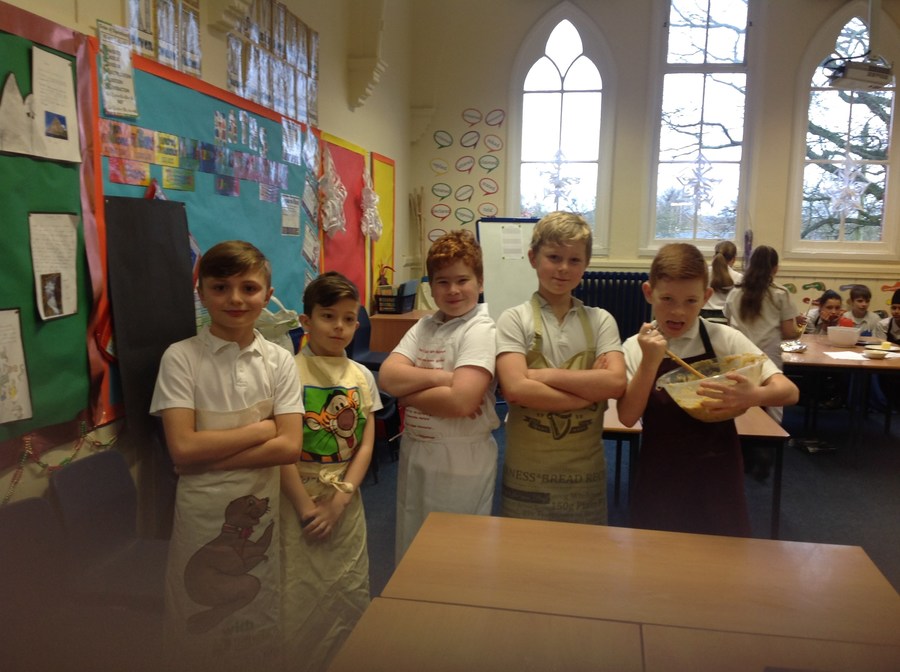 We also has lots and lots of fun at the Christmas party.
Wishing you all a very merry Christmas and a happy New Year!