Welcome to Mrs Clucas' Class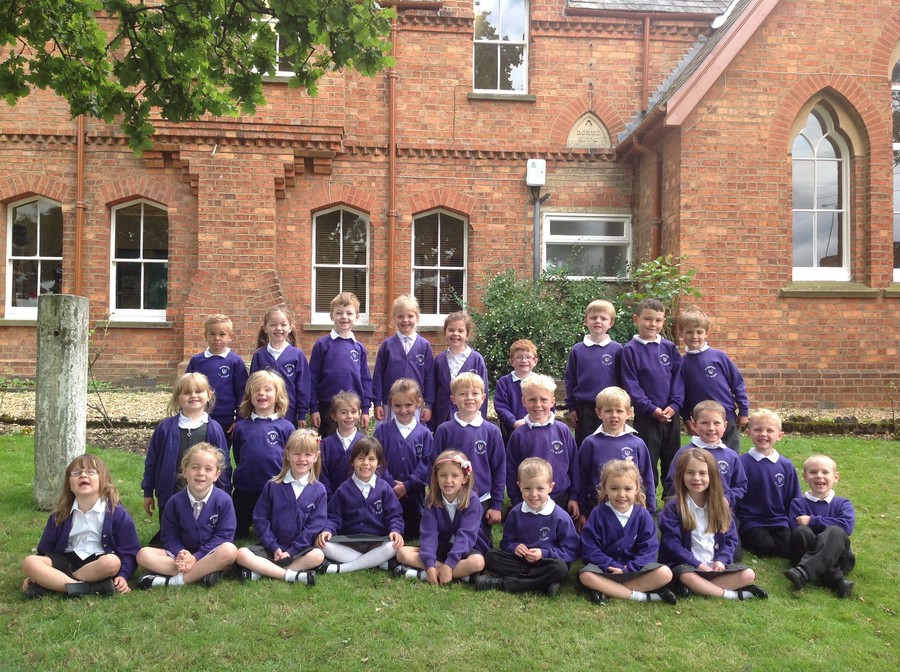 Our new topic this term is...
Once Upon A Time...
This topic is all about exploring our learning through different traditional stories and fairy tales.
In the first term the we will learn about different woodlands and forests throughout the world – including jungles and rainforests. We will begin to find out about environmental issues around school which affect plants, animals and people as well as world-wide issues relating to forests.
In the second term the children will learn about homes and gardens in the past, focusing on Victorian times.
See our Topic Newsletter here...

Good to be Gold!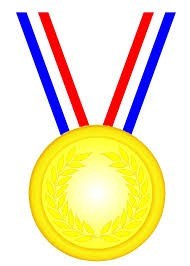 We have lots of very hard working children in our class who are making themselves
(and me!) proud in lots of different ways, every single day.
The children that have earned themselves a gold medal on our special display this week are:
Paige for her careful and creative illustrations of characters in Alice in Wonderland.
Jamie and Thomas for fantastic diary writing about
being a Victorian child.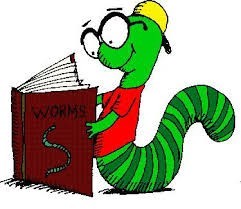 This week's bookworm of the week are.... William and Trinity!
15/7/2016
Our last full week together as a class has been another super exciting one!
We started the week thinking about our new teachers, and wrote them a letter to tell them all about ourselves. For maths, we had a go at some investigations that were testing our mathematical super powers. We explored numbers, counting and shapes.
In science, we learnt about micro-habitats and explored different parts of the school looking for mini-beasts. We found lots of very interesting creatures, including a very small lizard!
On Thursday, we had a day of celebrating the year 2's before we say goodbye to them and they moved into KS2. We got dressed up for an amazing awards ceremony and then had an afternoon full of spectacular talent. This year's Year 2's Got Talent show included gymnastics, comedy, musical instruments, rapping, singing and of course dancing. Everyone did themselves proud! :)
On Friday we loved our whole school treat – an iced lolly and lots of bouncy castle fun!
8/7/2016
Our week started with trying out our new classes, meeting our new teachers and getting to know a bit more about our classes for next year.
We have explored more painting skills, have written recounts and used our maths investigation skills.
We had an absolutely brilliant time at Holdenby House, really exploring what it was like to be a servant in the Victorian times. Have a look at some of our pictures...
1/7/2016
I don't think we could have fit any more into this week if we tried!
We continued our learning about living in the Victorian times and the children all have fantastic books full of super facts and information they have found out about a range of topics.
We all loved Sports Day on Tuesday, and everyone tried their best to get points for their team. Thankfully there was no rain so we enjoyed sports all through the day, and then loved the races at the end, including egg and spoon races for all of the adults.
We continued to sew our sock creatures and finished them just in time to sell at the summer fair on Friday. They were very popular and sold out VERY quickly! Thank you to all adults who donated socks - we raised £49!
Our dancing for the summer fair was just brilliant. Half of us impressed in the group dance and the other half showed off their cha cha skills.
We all found out who our new teacher's will be next year and are looking forward to the transfer days next week!
24th June 2016
This week we had a 'Victorian Week' in our class and the children really enjoyed going "back in time" to experience what it was like for Victorian children at school.
We had a go at some different lessons, tried Victorian handwriting on 'chalk boards' and all all sat in rows facing the front of the class. We also looked at some Victorian discipline with the cane and the dunce's hat (no children were harmed in this part of our learning!)
Next we focused on the lifestyles of children - rich vs poor. We role played from the different perspectives and wrote diary entries which were fantastic!
We also looked at the different kinds of Victorian clothes - again focusing on the differences between rich and poor families. The children then designed pictures of Victorian clothes for themselves - using photos of their own faces!
Our sock creatures for the Summer Fair are coming along well - the children's sewing skills are improving each day.
17th June 2016
Another super week in our class has flown by.
We loved our maths this week. We were practising adding and subtracting in the context of money, so we were working out totals of shopping lists and finding change. Last but not least, it was time again for the Tasty Terrific Treats Tuck shop! The magic happened when the first person correctly worked out the total of two items from the price list as well as the change from the coin they were given…. Excitingly the tuck shop came to life! :)
In our literacy, we focused on the four different types of sentences and it was especially super to see the children beginning to use more exclamations in their writing – even in different lessons. We also began looking at the Alice in Wonderland story.
We have loved continuing our history learning with a lesson about Queen Victoria. It was very fascinating to learn lots of facts about her and a timeline of her interesting life. In science we learnt about how to sort animals by what they eat – carnivores, herbivores and ominvores.
For the summer fair we've decided to make and sell sock creatures, so this week we began to learn and, for some of the children, perfect our sewing skills. It has been great to see lots of determination and perseverance in practice.
To top off the week - our class won the 'Mr Ford' Award! :)
Have a look at our children getting ready for Strictly...
10th June 2016
What a fantastic start to our last term.
We have all absolutely loved the start of our new history topic about Victorians. We learnt about timelines, and placed the Victorian period on a timeline along with lots of other important events and periods in history. We then concentrated on the Victorian period and began to learn why it was such an important time. There were so many important changes that happened and inventions that were created.
In maths we have learnt more about naming and describing 2d and 3d shapes, solved lots of word problems using our different calculation skills and also had another go at estimating addition number sentences. The year 1s worked on their counting skills, practicing counting in 2s, 5s and 10s.
In science we began learning about animals, naming lots of them and then classified them as belonging to different groups like mammals, birds, fish, reptiles, amphibians and insects.
We have also continued to learn and practice our ballroom dancing skills. The whole class worked on perfecting our cha cha skills, and the children competing at the Junior Strictly competition began to learn how to Waltz.
27th May 2016
The last week of the term has been as busy as ever! We are all very much looking forward to a well-earned break.
In literacy, we finished our traditional tales topic by writing our own versions of traditional tales. The children have been very creative and I am very much looking forward to reading their stories.
In maths we continued our learning about measures, finishing our practical carousel of activities of different ways to measure.
In geography we learnt about the Amazon rainforests and the children
created some fantastic postcards with descriptive messages about what they might have seen if they went there!
The children have amazed me again with their cha-cha skills - they have all been very enthusiastic when learning the new steps, and particularly have enjoyed our new step called the 'New York'
Enjoy the break! :)
20th May 2016
Our year 2's are especially happy today after completing their final SAT papers. Hooray!
We've loved learning about capacity in maths this week and have enjoyed the start of a carousel of measurement activities all linked to traditional tales. We've been making 'anti-wolf' potions, measuring the weight of the items in Red Riding Hood's basket and looking at reading scales on thermometers.
In science we enjoyed comparing a range of plants. We had to look closely and observe the different features so we could record the sizes, shapes and colours of the parts of the plants. We were interested to see that some even had roots that were growing above the ground!
For ICT we felt like real photographers when we had a go at editing and enhancing our photos using software on the computers. We look at changing a range of features of our photos and the results were just brilliant. They are all on display outside the classroom so come in and have a look at our super photography skills!
13th May 2016
We had a week off from SATs this week and have fit in such a lot of learning!
We continued our Baba Yaga story in literacy, practising telling the story from the story map using lots of expression. On Friday, we wrote the story and worked hard to include a range of punctuation in our writing.
In Maths we learnt about symmetry, and then sorted shapes into Venn and Carroll Diagrams using different features. The year 2s then worked on analysing data from bar charts and pictograms, answering questions about what they could see. The year 1s sorted 2d and 3d shapes and named them! We finished the week by choosing the correct methods to solve the 4 calculations, and then used these skills to solve problems in the context of money.
We had a super science investigation this week. We began by learning about seed dispersal and then focussed in on the sycamore seed. We looked at how they moved through the air and made paper 'helicopters' to try and replicate this. Our scientific brains then clicked into overdrive when we thought about questions to investigate and how we would do this fairly. The children enjoyed dividing into teams to create 'helicopters' with different length 'wings' and when we tested them we were quite surprised by the results!
In ICT we continued to learnt how to be photographers by taking photos outside of plants and flowers we could find. The children were thinking carefully about how to take the best pictures they could and as a result, lots of the pictures look like they were taken by professionals!
Another one of our highlights this week was beginning to learn our first 'Strictly' dance - the Cha Cha. We learnt to beat the pattern on the floor and have learnt the first two movement patterns. The children picked it up really quickly and especially impressed when they danced with their partners. We are all looking forward to learning more next week!
6th May 2016
This week saw the beginning of our SATs tests for the year 2's and it was the reading papers first! They all read carefully and worked very hard to use all of their reading skills to answer the questions, doing themselves and their teacher proud!
The year 1's continued their traditional tales in literacy, and completed lots of writing and drama activities based on the story of the three little pigs.
In maths we worked on missing number problems, rounding and estimating addition sums, and solving word problems using our times tables knowledge.
We looked at different habitats in Science, focussing in particular on the plants that are there and the ways they adapt to their habitats. We were particularly fascinated with the desert plants and how they survive!
In geography we looked at a range of forests that are in the UK, and then used map skills to find where they are and plot them on a map.
We had lots of fun in our outdoor PE, practising a range of skills including skipping, bouncing and kicking balls and striking with small bats and balls.
Here are the dances for our Junior Strictly competition....
keeeeeep practising!!! :)
29th April 2016
Week 3 has been another busy week!
Our traditional tales topic has continued and this week we enjoyed looking a tale from Russia called Baba Yaga. We have begun to learn the story map and also looked closely at the characters in the story, thinking about the best ways to describe them.
In Maths, we had a tricky week practising three different maths topics! We began the week looking at fractions, learning how to find different fractions of shapes. Some children were even comparing fractions to make their own fraction walls. Fractions of numbers was next, and our fraction pizzas came in handy again to help us!
We were practising our observing skills in Science this week, as we tried our hand at identifying different kinds of tress. We learnt the difference between deciduous and evergreen trees, and then looked carefully at the shapes of the entire tree as well as the shapes and colours of their leaves.
Mrs Etherington shared her art knowledge with us and taught us how to create fantastic watercolour painting with depth of colours and lots of details. The "Rousseau inspired" jungle paintings look fantastic and are definitely the best paintings we have created this year!
22nd April 2016
What a super week for our class - and a hat-trick of wins on Friday! Our class won the dinner ladies trophy, the tidy classroom trophy and attendance award for this week.Well done everyone :)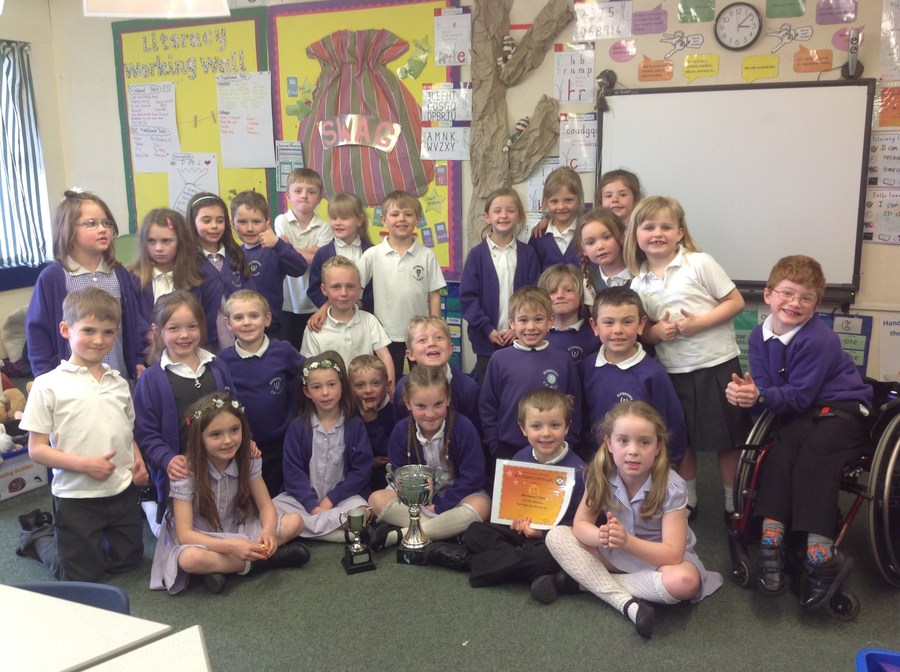 Our learning has been amazing this week too.
In maths we worked on our addition and subtraction skills, using number lines, hundred squares and even some using vertical methods.
In the beginning of the week in Literacy, we explored items in a story sack and tried to link them to characters and traditional tales. After some good detective work, we found out that they were from the Hansel and Gretel story! Story settings were then the focus of the rest of our learning for the week, looking closely at describing a forest setting and making it is exciting as we could.

We loved learning about wild flowers in Science and enjoyed identifying them on a flower hunt as well as creating books to help other people identify them.
In geography we began learning about human and physical features on the Earth and looked at the features in a forest. The children then created super maps, including lots of the different features that were appropriate for a forest.
15th April 2016
We've had a fantastic start to the Summer term and launch into our new topic for the term Once Upon A Time...
We began learning about traditional tales in Literacy, thinking about what makes a traditional tale, and created role plays in small groups to retell them.
We persevered with Multiplication and Division in maths, and practised these skills when solving problems with money.
We looked at the changing seasons again in Science, focussing on Spring.
In ICT we began our new unit of learning 'We are Photographers' and the children enjoyed searching for photographs they liked and thought about what it was that made it a good photo.
In PE, we worked in pairs to develop sequences of movements with jumps, spins and balances. We practised, improved and then performed them for the class to see.
25th March 2016
It may have been the last week of the term, but we still packed in lots of fun and learning.
In literacy, we completed our information texts on the ISS. Then, the children showed off what they had learnt this term when they created information texts about Space for their 'hot task'.
In maths we focussed on solving problems, and thought carefully about selecting the right maths skills to help us solve each one. We also learnt about recording our thinking along the way.
For science, we finally looked at the results of our bean growing investigation and we were surprised to see what had happened. The children carefully observed and recorded the results. It was then time to complete 'Week 4' of our own bean diaries and compare how they had changed again this week. The children were very excited to be able to take their beans home to continue growing them – good luck!
18th March 2016
Another fantastic week is over and here are some of the best bits...
In Literacy we have begun to write our own information texts about the ISS and the children have worked very hard to impress by including lots of different starters, conjunctions and correct punctuation. In our kinetic letters lessons we have practised snuggling and spacing, and some children have begun to join window cleaner letters!
We have learnt more about inverses in Maths, and learnt how to find related number sentences for addition and subtraction, as well as multiplication and division. We also found out how to use an inverse calculation to help check if our answers are correct!
We have continued growing our beans in Science - you should see how big they are now! We learnt about life cycles of plants and wrote explanations of how beans grow. The children also loved creating their own packets of seeds with instructions on the back for how to grow them.
Finally, on Friday we just loved our special sports relief sponsered challenge to 'Walk a Mile'. The year 5/6 children helped to make this even more exciting by adding lots of fun sporting challenges along the way. Thank you Mrs Murphy's class :)
11th March 2016
Week 3 of this term has just flown by, and once more it has been filled with lots of exciting learning.
In literacy we have begun to research the International Space Station to help create our Information Texts next week. The children all became 'Professor Know-It-Alls' and had a chance to answer each others questions about the ISS. We linked in our ICT learning and used different search engines to research about the ISS too!
In maths we were learning how to tell the time as well as reading scales from a range of measurement tools.
We had double science this week. First of all, we learnt about different types of plants and how to identify them. To practice our identification skills we went for a walk to Shady Lane to see how many different plants we could find. Then, we focussed on our bean plants, and observed how they had changed recording this week's progress in our Bean Diaries.
4th March 2016
It has been another fantastic week of learning in year 1 and 2 this week.
Some super learning in Maths this week, learning how to find fractions of numbers and sets of objects. We also collected and presented data to find out our classes favourite authors and stories.
In literacy we began learning more about non-fiction texts, looking carefully at the features and finding out how they are important to information texts.
By far, the highlight of our week was our World Book Day on Thursday!
Our classroom was full of not the usual children, but a range of storybook characters from stories old and new. The children all looked fantastic! We had a brilliant day reviewing stories, finding out about our favourite stories and authors and of course listening to lots of stories. Lots of children also loved taking part in the Book Swap, where they swapped old stories from home for new books to take home and enjoy.
Enjoy looking at our pictures from the day below, and also a video of just a few of the Story book trailers we made…
26th February 2016
Our first week back after half term has been as busy as ever.
We started off the week on Monday afternoon with a very exciting Bumper Book Quiz. Well done to Darcy and Ivan who were the winners from our class. Fingers crossed that our school will make it into the Guinness Book of World Records for taking part in the biggest quiz ever!
On Tuesday, we went on our trip to Birmingham to the Think Tank. We absolutely LOVED exploring all of the different exhibits, especially the Science Garden outside. All of the children made us very proud with their behaviour and we all had a super day. When we got back, we wrote super recounts about our day in our Literacy lesson, and have also been working hard to use our kinetic letters in our writing.
In Science we began our learning about Plants. We learnt about the different parts of flowering plants and why they are so important. We have also planted some seeds and will begin an experiment with some of them next time.
In Maths we learnt about comparing numbers using the < and > symbols. It was quite tricky to begin with but the children all persisted and got on very well in the end!
Have a look at our photos from the Think Tank....
12th February
Spelling Bee winners this term were Darcy, Ivan, Archie, Paige, Cole and Lucas.
5th February 2016
Another week has flown by, and it was packed for of exciting learning.
In Maths we practiced our counting and addition skills using money, and even began to learn how to work out change.
We enjoying creating our own versions of the Toys in Space story in Literacy. We began by making our own story maps before writing some fantastic stories. The children all enjoyed reading their stories to each other, giving them feedback on what they liked as well as targets to work on.
In Science we learnt about Winter. We looked carefully at the changes in our environment that come with the change of season, as well as how animals cope with the change in weather by adapting, migrating or hibernating.
The Space Shuttle Program was the topic of our history learning this week, finding out about the many success as well as some disasters that happened. It was very interesting to find out about the differences between the original rockets that went into space compared to the Space Shuttles!
29th January 2016
Wow, what another super week in year 1 and 2.
We listened to a story called Toys in Space in Literacy, and then practiced the story map to learn the story. This helped us with some super writing on Friday to retell the story.
In maths we learnt accurate vocabulary to describe the position and direction of objects, different kinds of turns and we all persisted with learning left and right!
We had 2 science lessons this week. In both lessons the children worked really well in teams and I was impressed with their skills of working together. The first lesson saw us investigating different inventions to do with space and space travel. In the second lesson, each team had an 'Eggonaut' which they had to create a spacesuit for to protect in when landing from space. It was very exciting watching each Eggonaut drop and the investigation had some very surprising results!
Finally, I'm sure the highlight of the week for most of the children was having our treat for filling our gem jar! We loved snuggling with our teddies whilst watching the Minion film and enjoying some popcorn and snacks.
22nd January 2016
Another fantastic week of learning in our class.
We wrote our fingers off in Literacy this week as we started retelling a lovely story called La Luna. All week the children have been trying to improve sentences and using amazing adjectives, alliteration and adverbs.
We learnt about division in maths this week including different methods of solving number sentences and working out a mixture of multiplication and division word problems.
The next part of our history learning about the 'Space Race' was finding out about the first men who went on a mission to the moon. The children were fantastic at re-enacting the event and then created some super comic strips to show their understanding of what happened.
15th January 2016
Such a lot of learning happened in a very busy second week back after Christmas!
In literacy, we loved reading Dr Xargle's Guide to Earthlets, and then had lots of fun trying to be Dr Xargle to create a new version.
We have started looking at how many times children are reading at home and each week will be choosing a 'bookworm of the week'!
In maths, the children really impressed with their determination and persistence when learning multiplication. They learnt a range of ways including drawing pictures of groups, arrays and using number lines.
Science this week included us learning lots of facts about our universe and all of the planets in our solar system. We also had lots of planets in our ICT learning, as we began our topic called 'We are Astronauts'. We looked at algorithms and practiced giving clear instructions for how to get from one planet to another on the playground!
Our history learning this week was about the first man in space – Yuri Gagarin. We enjoyed learning about this historic event and then looked more closely at spacesuits too.
8th January 2016
Our first week back has flown by, launching ourselves into our new topic - Destination: Space!
On Wednesday, we had a very exciting trip to Space! We all made tickets and passports and set off in the school 'rocket' in the hall on our journey to see what was out there in our universe and beyond! Back in the classrooms we then created our own planets by painting using different tones. Once painted, we then filled them with our own unique creatures and objects.
We have written our fingers off in Literacy this week - our best writing was the recounts of our journey to space. Our maths learning saw us improving our place value skills and in history we learnt about the first animals in space.
In science we investigated ice, and tried to find out where would be the best place for Izzy the Ice cube to sit if she came to visit!
11th December 2015
The biggest highlight this week was finally performing our Christmas Play to our family and friends. The children improved each time we performed and I felt very proud as I watched every child give their performance everything they had! They could all be seen speaking clearly and expressively, dancing energetically and always singing with a great big smile on their face.
In Maths we improved our addition skills, using number lines to help us add, and in Literacy we worked on spellings (ready for our Spelling bee on Monday!), handwriting and also wrote letters to Santa.
With one week to go, we are all excited about getting ready for Christmas!
4th December 2015
Another busy week of Christmas play rehearsals this week and our first performance in front of an audience. Our dress rehearsal went well and the children are getting better and better each time! We are looking forward to our performances to parents next week! :)
In literacy, the children loved our learning based around the Stick Man story, and have produced some super writing retelling the story. We continued our work on fractions in Maths and learnt to find fractions of numbers using 'fractions pizzas'. It was tricky to begin with but the children worked hard and persevered.
27th November 2015
This week we had a very exciting event happen - The Great Fire of Bugbrooke!
First, we learnt all about how they put out fires in 1666, and then it was time to re-enact what happened! We lined up the Tudor houses that we made last week onto the playground, making sure they were all nice and close together. Then it was time to start the fire, in the bakery of coarse, and eventually we got it going and it spread very quickly! We had to get together to make a chain, and pass along buckets of water to put the fire out. It was all very exciting and inspired some fantastic recounts to be written the following day.
We have also been very busy practising our Christmas play, and the children are improving with every day.
In maths, we learnt that 'fractions are an equal part of a whole - yeah!' and they children have found and recognised different fractions of shapes. Next week we will move onto finding fractions of numbers.
20th November 2015
There were lots of fantastic moments in our class this week.
In maths, we learnt about doubling and halving, and even worked out some prices for a toy shop 'Half Price Sale' using both of these skills and our knowledge of the inverse.
A 'Storybook Wolf' visited our class and we created plans for how to catch him using story maps! Then, we wrote some instructions for how to do it.
We made tudor style houses in our Art/DT lesson out of cardboard boxes. Each house has opening doors and windows and very careful painting to create the stylish black and white tudor style patterns.
It was finally our turn to do the planting down shady lane. We worked so well in our 3 teams to plant an apple tree, a blackberry bush and a shrub. We got quite muddy but had lots of fun!
13th November 2015
What another super week of learning A highlight this week was definitely the Great Bugbrooke Bake Off!
On Wednesday the children worked in their teams to re-invent the scone recipes from last week to include some special secret ingredients. They all worked so brilliantly and each team made some very impressive scones! Each team presented their scones to some very important judges (Mrs Bramble and Mr Clucas!) and everyone felt nervous as the scones were tasted and judged.
Congratulations to the winning team - Team Portia - who made scones with marshmallows, chocolate buttons and a haribo on top! Yum :)
6th November 2015
A shorter week than normal but still just as much learning was jam-packed into 4 days!
We continued to develop our shape knowledge and focussed on 3D shapes this week. We named a variety of 3D shapes, looked for them in real-life and then learnt about their features and described them.
We discovered some red, hot feathers on the school field under the apple tree and later found out that some apples were being stolen! We used our inference and skills of deduction to work out that it must be a firebird, so we have decided to write some instructions for how we will try and catch it! We learnt a new story map to tell us how to do it, and then had a go at writing the instructions to.
In our topic learning we:
- investigated about the best materials to mop up a puddle.
- found out about Samuel Pepys and how we know about the Great Fire of London today.
- began to prepare for our Great Pudding Lane Bake Off by baking scones, and then planning in teams how we are going to make them even better with secret ingredients.
Also, we have found out that our classes turn to plant at the Shady Lane Project will be on Thursday 19th November.
23rd October 2015
Another fantastic week to finish the first term of the year.
We looked at 2D shapes in maths, learnt their names and described their properties. In literacy we began our learning about non-fiction texts.
For our history lesson, we began our learning about the Great Fire of London. The children made timelines to order the events and even began to learn a rap about it! They were all very motivated and intrigued and can't wait to continue this learning.
On Friday, we had our class spelling bee. I was amazed by the number of children who chose to take part and was super impressed with the fantastic spelling knowledge on display. Well done to all who took part, but especially our winners:
Green group - Gracie
Blue group - Thomas, Paige and Jamie
Red group - Darcy, Poppy, George and Izzy
On Thursday we celebrated languages day, and spent the day in mixed year group teams completing activities all to do with food around the world. We learnt about Child Poverty, Food Miles and also got to try a variety of foods from all over the world in the Bugbrooke World Restaurant. Some of the foods included a delicious curry, very tasty nachos and a wide range of cheeses to sample.
The children had a wonderful day sharing their learning with children from year 1- 6 and all worked so well in their teams.
16th October 2015
What a jam packed and busy week of learning we have had!
In literacy we learnt how to put together poetic phrases with amazing adjectives and used them to write some very creative Fireworks poems.
We learnt some more number skills in maths, comparing and ordering numbers, developing our number sequencing skills and beginning to learn about multiplication.
Our topic learning this week has been brilliant, as we have begun our new topic of Bright Sparks. We learnt about London in Geography, and placed lots of famous landmarks onto a map. Perhaps the most exciting part though was our visit from the Fire fighters who brought their fire engine for us to explore and learn about.
We LOVED our visit from the fire engine and it inspired lots of great learning back in the classroom!
9th October
Our first topic has now come to an end, and we have finished it with more super learning this week.
In literacy we completed our 'Hot' Tasks for our familiar setting story learning. The children have all impressed with their latest lost toy stories, combining ideas from all of the stories we have read over the past few weeks.
In maths, we developed our calculations knowledge and improved our addition and subtraction skills using cubes, hundred squares and number lines.
In geography, we had an exciting message from the Queen! :) She wanted to find out about the best villages in the United Kingdom, so we of course had to tell her all about Bugbrooke! We made maps and brochures to share what we have found out about our village and how we would make it even better.
We have begun to create our clay relief portraits in Art. The children carefully rolled out and shaped the clay to look like their own faces, and added as much detail as they could. They already look super so I can't wait to get these painted next week.
2nd October 2015
Wow! Another very busy week in year 1 and 2! There were lots of highlights in our learning this week.
In maths we learnt how to measure accurately - including creating a giant teacher and lots of mini children!
We continued our learning about familiar setting stories in Literacy this week and the children used ideas from all of the stories we have read to create their own story maps and stories about a lost toy.
Our Kinetic Letters is coming along well - we have now learnt all of the letters in the Abracadabra family too.
In science, we explored animal senses and compared them to human senses.
We discovered that some animals have some very amazing senses!
The children enjoyed some super topic learning too! In art, we drew on lots of skills we have learnt so far to create some amazing painted portraits. Our classroom will look like an art gallery! Geography saw us observing the traffic that goes through our village, and in Music the children loved using the instruments this week.
25th September 2015
Such a lot of amazing learning has happened in our class this week!
In Literacy, we adapted the story of Dogger to create a class version of the story, with a tiger called Tigger! The children then all had a go at writing it and I'm looking forward to reading lots of amazing stories.
Maths this week saw us learning about money! We counted amounts of coins, found the correct coins to "buy" cupcakes from the Cupcake Café, and then came the Badger Café, where they had to add two amounts of money.
In Science we had lots of fun with an investigation testing all of our senses. The children gave their taste buds a work out, as well as carefully listening, smelling, touching and looking to complete different challenges.
For geography, we followed up from our walk around Bugbrooke last week by making lists of all of the things we liked and disliked about the village. The children then thought carefully about how they would like to improve the village, and came up with some very creative suggestions!
In Art, we learnt about primary colours and practised mixing a range of colours. We are now all prepared to paint our portraits next week and mix all of our own colours to do it.
18th September 2015
It has been another fantastic week of learning in our classroom this week.
It literacy, we have loved learning to tell the story of Dogger, created our own story maps and then wrote our own versions of it! I was really impressed with the detail in the children's story maps and am really looking forward to reading all of the amazing writing.
Science this week was all about learning the physical features of animal's bodies, and thinking about what is similar and different between humans and a range of animals. I loved seeing how well everyone worked in their teams! We also had a visit from Daniel's bunny Rex, and we loved learning all about him.
In maths, we focussed our learning on number bonds and addition and subtraction of numbers.
We continued our 'Amazing to be Me' topic learning with a long walk around Bugbrooke Village. The children all behaved impeccably and we found lots of things we liked about our village as well as things we could improve. The children also learnt different drawing techniques and practised them by drawing some brilliant self-portraits.
11th September 2015
Our first full week back and we are a totally green class – amazing!
A few of the children have some memories of the week to share:
Penny – In Literacy, we read 'Knuffle Bunny' and 'Knuffle Bunny Too'. I liked at the end of Knuffle Bunny Too when they gave the bunnies back and the girls were best friends.
Gracie – I enjoyed the Science when we drew around our bodies. I could label lots of the parts.
Izzy – I liked the maths when learnt partitioning. I did well partitioning 2 digit numbers into tens and ones and was the first one to finish!
Darcy – In maths we counted lots of different objects. Poppy and I counted in 10's, 5's and 2's. The straws were the hardest to count. There were 70 and we put them into groups and counted them in 10s.
The class voted this week for our School Council Representatives and I am pleased to announce that Jamie and Paige will be representing our class! If either of them are away then George or Izzy will step in their place. I know they will all do a great job.
Our Kinetic Letters is going well – everyone is building up their strength and enjoying using Brave monkey and Scared monkey to help us form letters. So far we have learnt h and n, the rest of the 'jumper' family will soon follow!
Everyone has now got a reading scheme book as well as a library book to keep practising their reading at home. If you have any questions about this then please come in to ask.
4th September 2015
Welcome new class! What a busy first 2 days we have had. Our Mr Men work was lots of fun and already had us practising maths, writing and art skills.
Our classroom and KS1 area looks very different, as well as a few changes to the structure of the school day, but the children have adapted well already and we can see how it's all going to help us be the best learners we can be! The class have really gelled well and I am looking forward to lots of brilliant learning to come.
Next week we will be reading with all of the children, so please keep an eye out for reading books and new Reading Record/Home-School Books coming home.